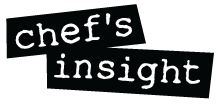 Crawfish boil
Serves 10-12
10 lb. live crawfish (preferably from Breaux Bridge, Louisiana)
1 bottle Zatarain's crab boil liquid concentrate
1 bag Zatarain's crab boil spice bag
6 lemons, halved
1/2 c. cajun seasoning
1 bottle Red Rooster Louisiana hot sauce
2 1/2 c. kosher salt
16 qt. water
5 Spanish onions
6 heads garlic
8 celery stalks
8 lb. spicy smoked sausage (andouille or hot links)
5 lb. assorted fingerling or new red potatoes
8 ears sweet corn, cut in thirds
6 bay leaves
The crawfish boil is usually done outdoors in a large stock pot set over a single, propane gas burner. To start, place crawfish in sink or ice chest and cover with water to purge dirt, mud, etc. Fill a large stock pot with 16 qt. of water and if available, insert a large, perforated metal basket into the pot to make pulling out the ingredients easier.
In the pot of water add the Kosher salt, Zatarain's spice bag, Zatarain's liquid boil, bay leaves, Cajun seasoning and Red Rooster Louisiana hot sauce. Squeeze the halved lemons into the pot then add the squeezed lemons to the water. Bring to a boil.
Meanwhile, halve the onions, peel them and cut each half into thirds leaving the root end on so the wedges stay in tact. Cut the tops of the garlic heads off to expose the cloves and add the onions and garlic to the boil. Bring down to a simmer and cook for 8-10 minutes.
Shuck the corn, clean the threads off and cut through the cob into thirds. Place the corn in a bowl and add the celery, cutting each stalk into 2-3 inch pieces, and the sausage, cutting each link into thirds. Add this mixture to the boil and simmer for 8 minutes.
Lastly, cut the potatoes in half and add to the pot. Cook for an additional 8 minutes or till the potatoes are just tender. Lift the basket out of the pot or, with a skimmer, remove all the ingredients from the pot leaving only the liquid. Discard the spice bag and keep all the ingredients warm in a large dish until ready to serve.
Bring the water back to a boil. Drain the water from the crawfish and add them to the boiling liquid. Bring back to a boil and cook for 8 minutes. Turn the heat off and cover the crawfish and allow to steep in the seasoned water for at least half an hour.
Serve the crawfish with the rest of the boiled ingredients. If needed, the vegetables and sausage can be dropped back into the boil liquid to reheat. Dump the drained ingredients onto a table lined with newspaper or kraft butcher paper. Serve with additional bottles of Red Rooster Louisiana hot sauce, crunchy french bread, chopped parsley and lemon wedges.