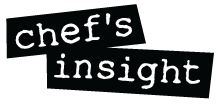 Pan-seared organic Future Foods Farms tilapia
w/ organic FFF greens, baby produce, herbs, flowers and citrus
Serves 4
Bed of Produce
8 baby rainbow carrots (cut in half)
4 oz. baby heirloom tomatoes (cut in half)
2 oz. baby heirloom squash
2 oz. baby turnips purple & white
2 oz. french red, black & white icicle radishes
2 oz. baby french green & yellow beans
Micro Salad Mix
1 oz. micro beets
1 oz. micro celery
1 oz. micro cilantro
1 oz. micro cumin
1 oz. micro caraway
1 oz. micro fennel
1 oz. micro red mustard
1 oz. micro scallions
4 oz. FFF Chef's Blend (micro amaranth, arugula, basil, opal basil, mizzuna,red & green bibb, red & green romaine, red & green oakleaf, purple spinach, black kale
Garnish
12 borage flowers
12 viola's mix
4 nasturtiums
8 cucumber flowers
8 sweet pea flowers
Confetti
4 calendula's yellow
4 calendula's pink
8 baby marigolds mix
8 bachelor buttons mix
Dressing
2 tbsp. lemon verbena infused Navidi's organic avocado oil
1 Persian lemon
San francisco sea salt & California green peppercorn
Tilapia
4 boneless filets of tilapia (skin on)
1 persian lemon
1 tbsp. navidi's tuscan herb olive oil
1 tbsp. fish oil
San Francisco sea salt & freshly ground California green peppercorn
Brine
1 oz. San Francisco sea salt
Pinch of freshly ground California green peppercorn
10 oz. water
Dissolve salt into warm water, place in fridge to cool
Preparation


Descale tilapia filets and brine for 20 minutes in fridge.
Scrape skin with knife to remove moisture & dry skin-side down on non bleached paper towels. Slice lemon into thin wheels, remove any seeds and place atop flesh.
Cover filets with micro fennel & then put fish back together, flesh to flesh, skin-sides out & place into sous vide bag, 1 fish per bag.
Drizzle herb oil into bags & seal.
Sous vide at 53.33° Celsius for 30 minutes.
Remove from water bath and place into pan of ice water to cool
To Complete


Remove fish from bags & separate two filets resting skin-side down on non bleached paper towels. It's OK if the lemons/micro fennel stick to flesh.
Heat 1/8" of oil in skillet over medium-high heat. When oil is hot add fish fillets skin-side down.
Lightly press with fish spatula to flatten the fillets & keep the skin in direct contact with skillet crisping of skin.
Lower temperature to 320° to render for 3-4 minutes more (skin should be nice & brown).
Turn off heat and turn fish over to kiss, place paper towel on top to absorb grease.
While the fish cooks, toss baby vegetable in bowl with fish oil and juice from one lemon, season to taste.
Place micro salad greens in large mixing bowl & drizzle dressing around sides of bowl, lightly toss, season to taste with S&P.
Confetti flowers by pulling petals from buds, season with drop of oil.
Place bed of produce down in center of plate. Top with micro salad. Sprinkle confetti, garnish with remain flowers.
Place fish fillet skin-side up on top of salad & serve.