featuring:
Adam Navidi
from:
recipe:

Pan-seared tilapia w/ organic greens
57 North and exit Lambert Rd. Go east, turn right, hit dirt. Dirt? I love this job! It's supposed to be 100° out here. Makeup! Ha. Need to get past this locked fence first. Call 'Navidi cell' as we look around at oil pumps and faded signs telling us to go away. Where are we??
Bumpity bump, bumpity bump, though the gate we go. Nice road. Feels like I'm in Moab—or by the looks of those curved structures on the horizon ahead—this just might be Area 51. The cars come to rest in a cloud of dust. 7am and it's almost 80°. Oh boy!
Nice place, Adam, you could make a great B movie out here. He laughs and gives a tour. The exterior might be brown and dusty (we brought lens wipes, right?) but inside is living, breathing color. Every shade of green + deep purples and reds. He shows off his 'ponds,' where the fish poop feeds the plants, which in turn feeds the fish. How's that for the circle of life? Let's shoot.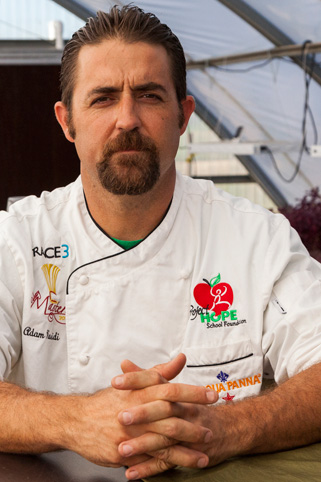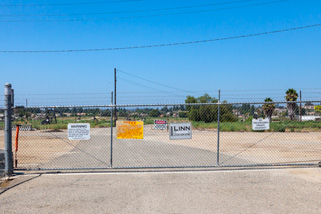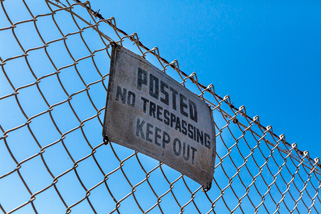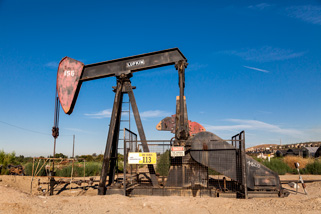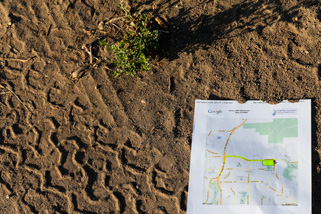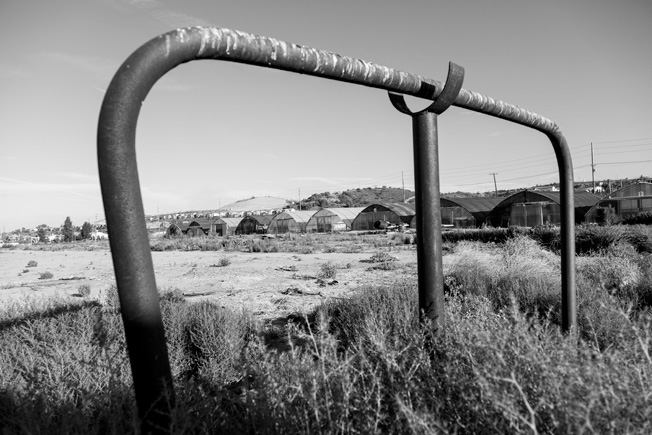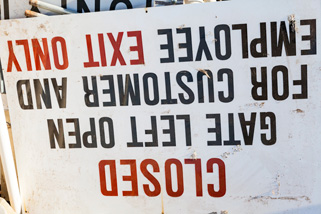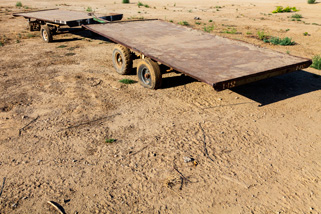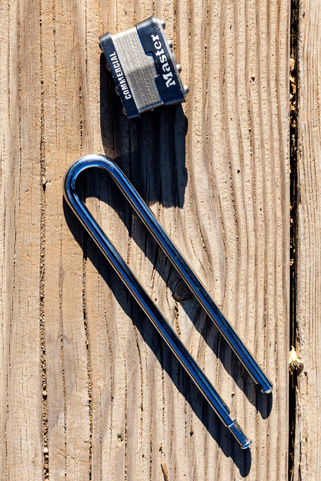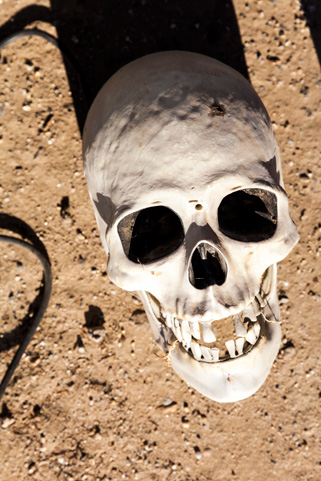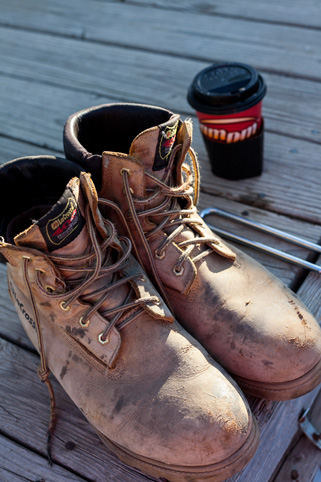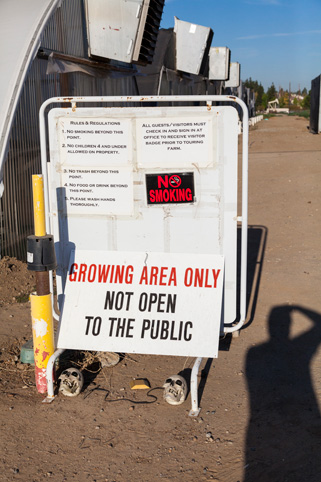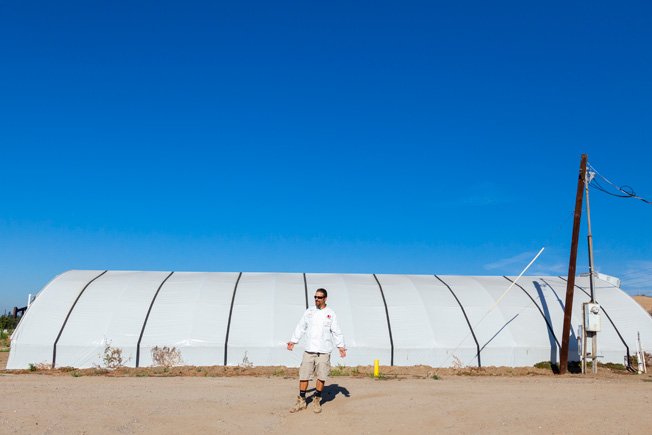 What's your story? How did you get here? It all started 4-6 years ago, I was trying to open a restaurant with a biosphere behind it and grow everything vertically. I wanted to be as sustainable as I could be, growing my own fish and plants on location. We ran into issues with zoning laws that kept us from doing that, so we had to look outside the box. After looking into 3 or 4 places and spending a lot of money on architects and designers we found this old nursery that was going out of business. We came in, put a couple green houses in the back, and that's how the commercial side got started. Before that I was growing in my backyard and on the roof of my house. We've had a catering company since '98 with high end clientele and they demanded organic, fresh, local. I got tired of going to San Diego and the Santa Monica farmers markets and I thought there's got to be an easier way. I'm sitting in traffic for hours, prices are going up… So I decided to grow it myself.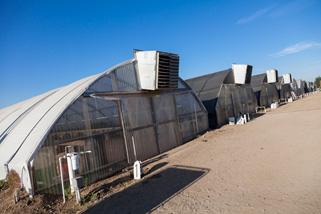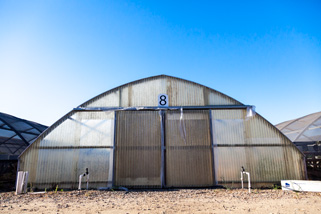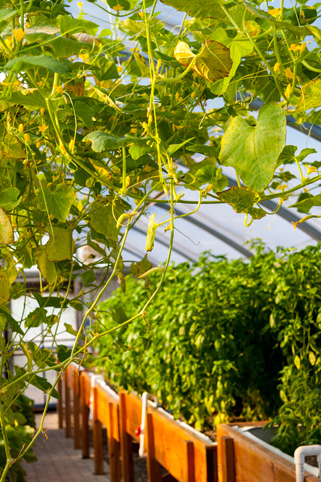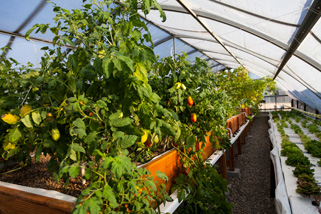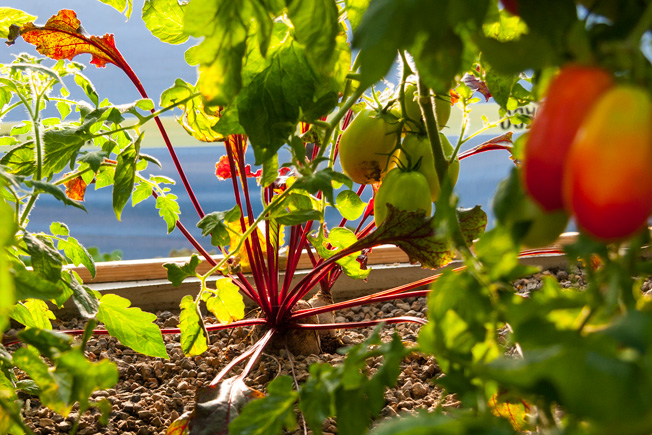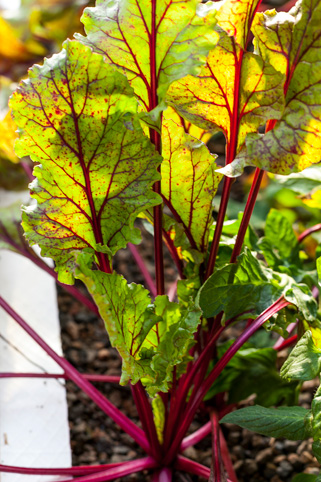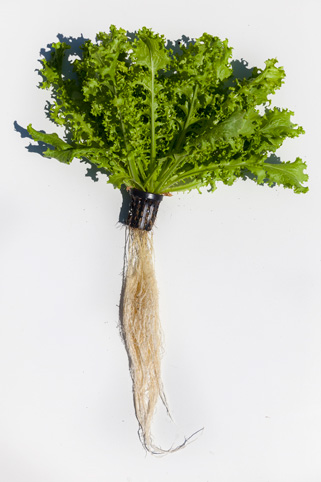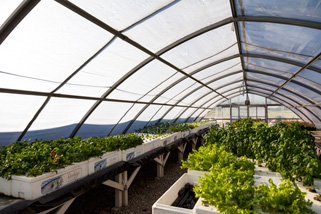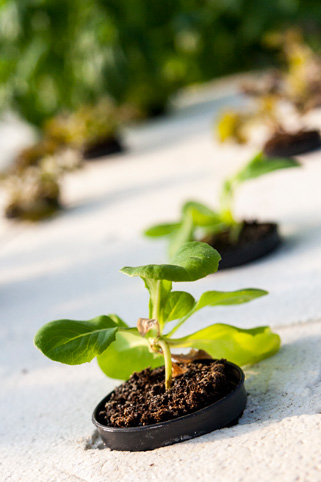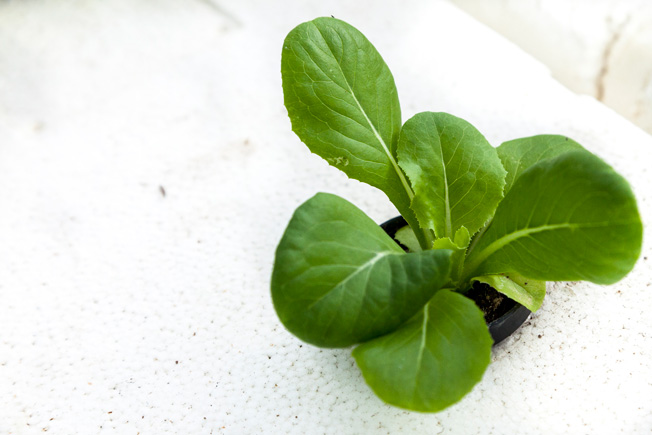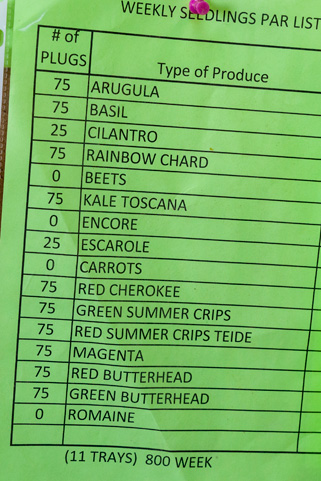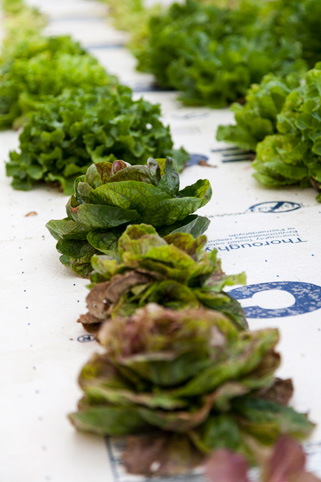 What's your philosophy about cooking? The difference between a good restaurant and a great restaurant is being able to grow your own food. There's no better way of being in tune with what you're cooking than to plant a seed and watch it grow. Cooking is part technique, part knowledge, but the biggest part is the ingredient itself.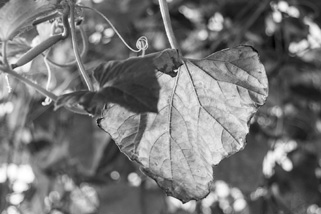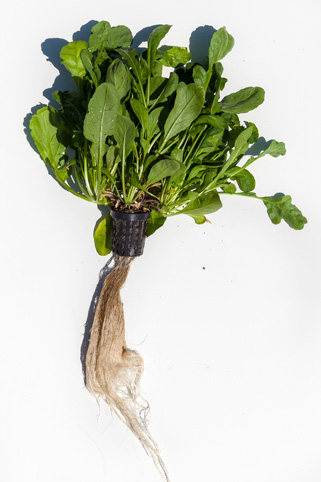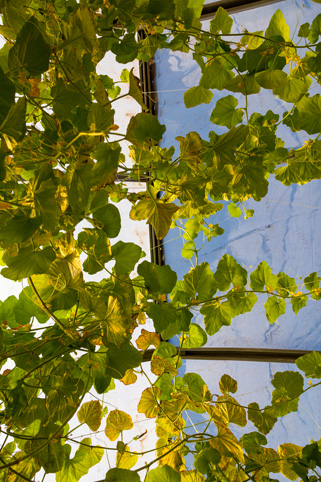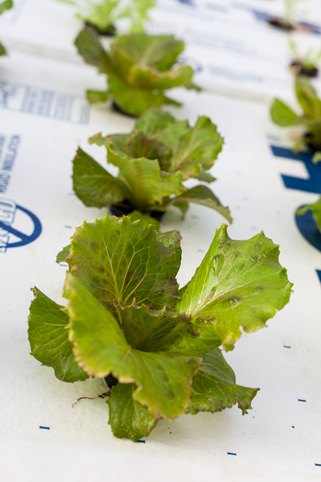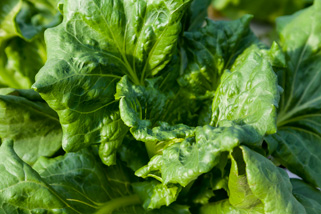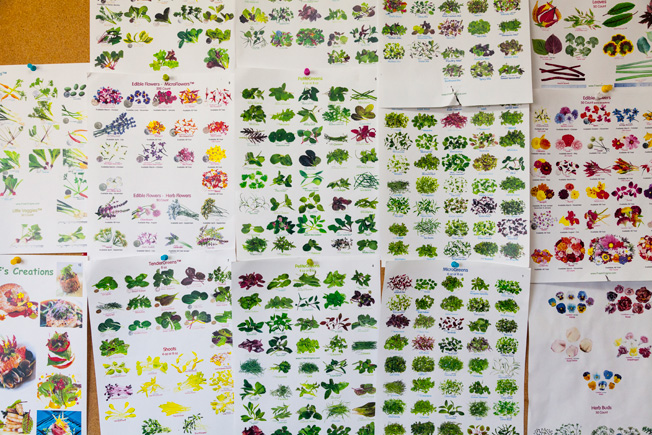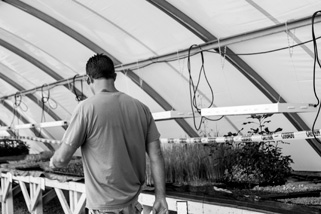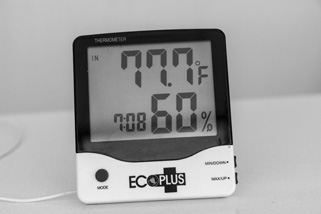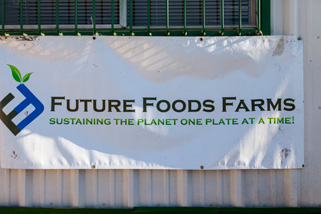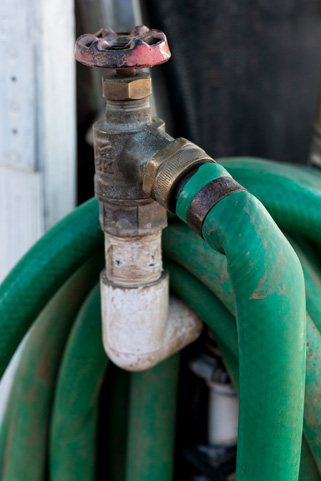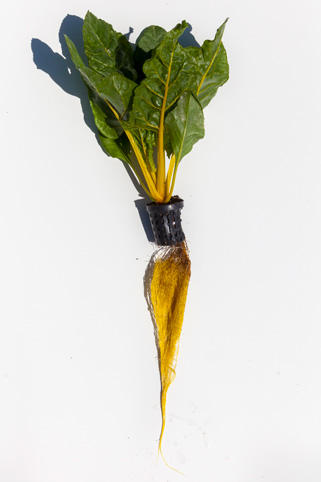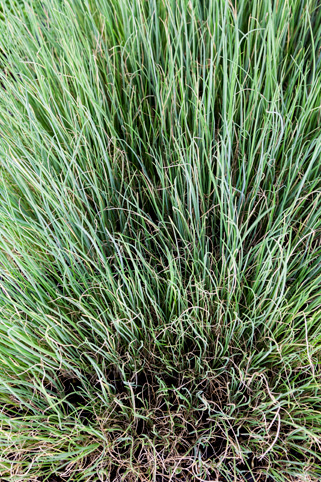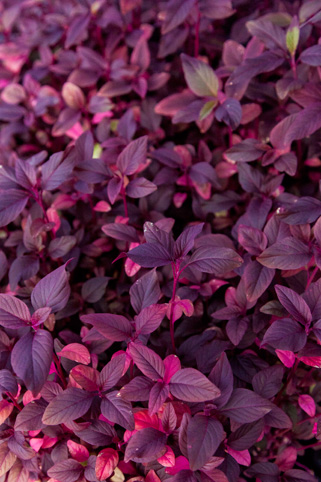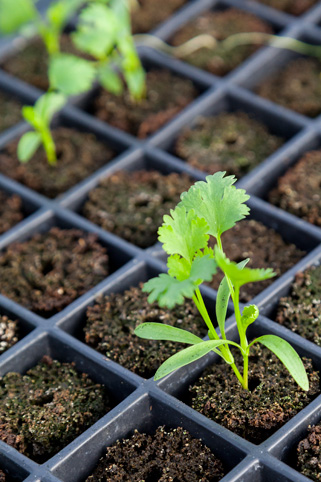 Who developed these boxes? I invented the Living Salad Bars, which I trademarked, that was my first system. It started off with a fish tank and an old salad and salsa bar that we used as grow beds. Then I invented the Styro-Grow boxes. We got so many of these styrofoam things in the restaurants and I got tired of throwing them away, so I figured lets utilize this thing for growing food. I went through hydroponics, aeroponics, then aquaponics—this was in a span of 15 years.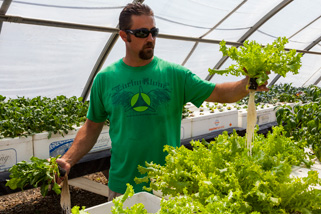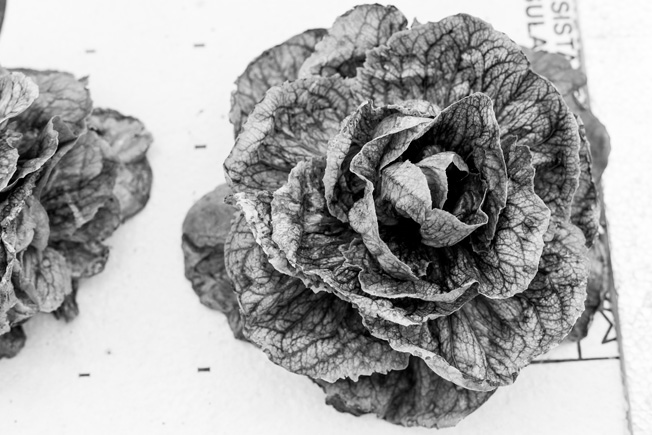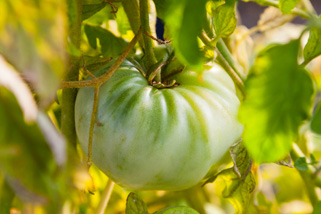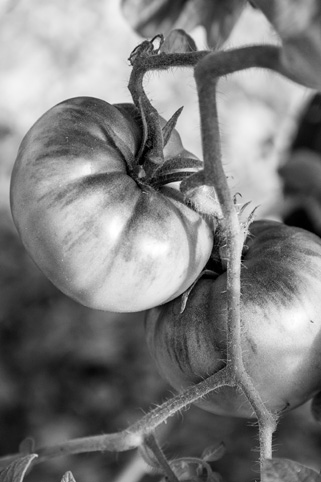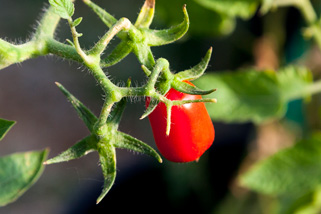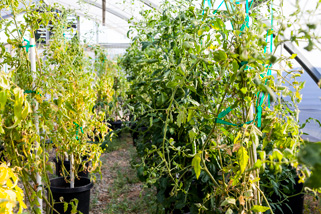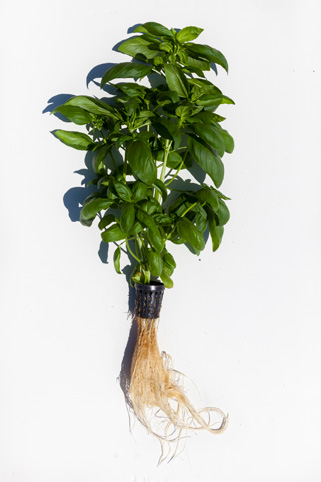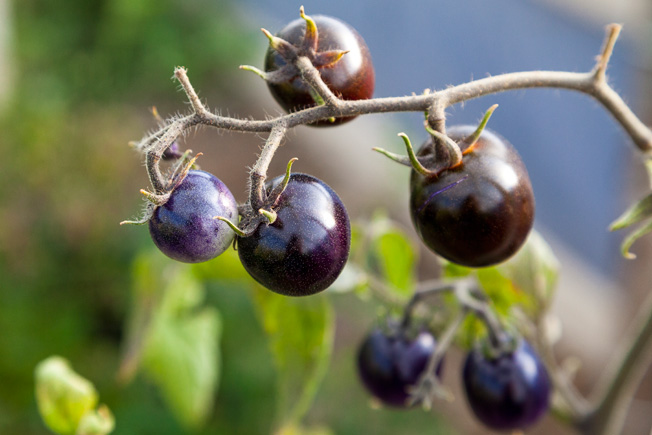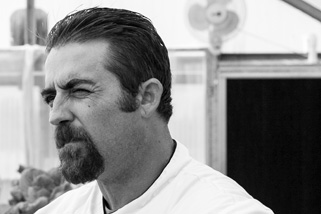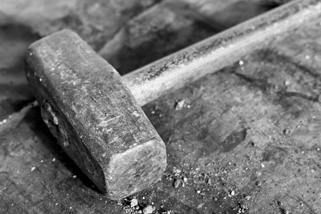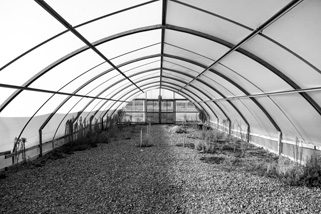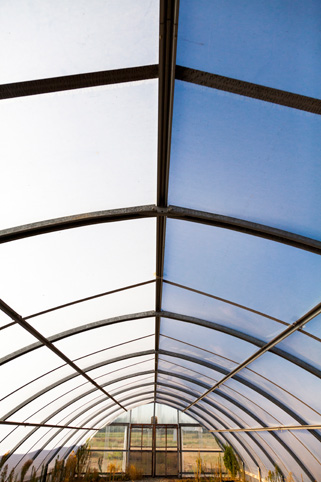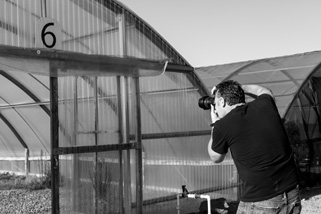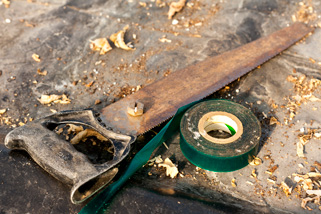 Do you sell your produce at farmers markets? I do. We sell our produce at farmers markets, restaurants, produce companies, grocery stores… pretty much everywhere. Hopefully it will be in more and more places as we keep building.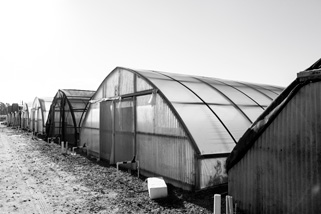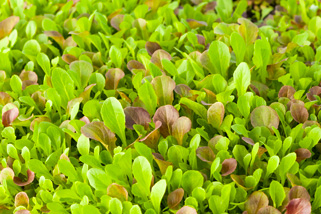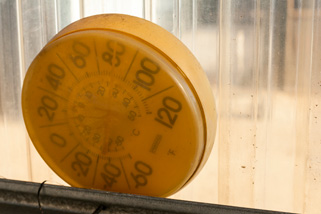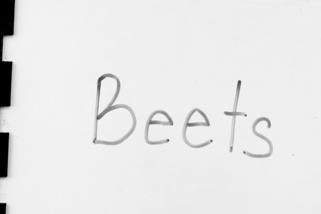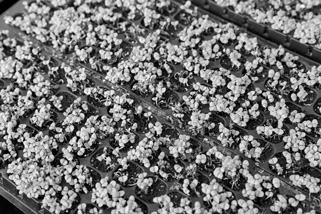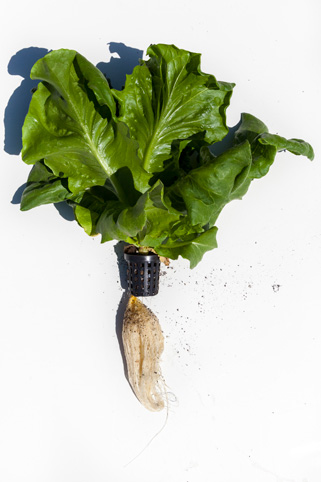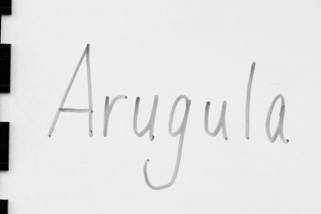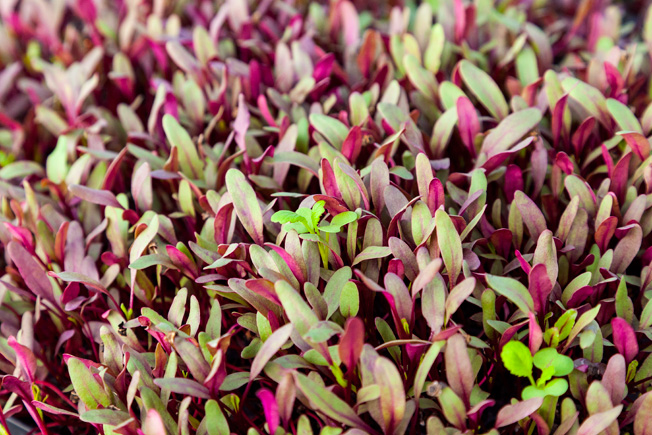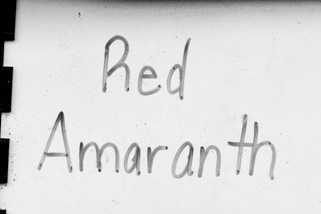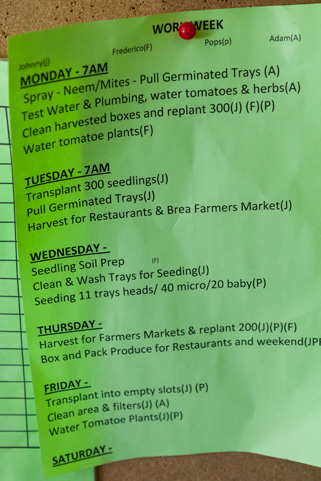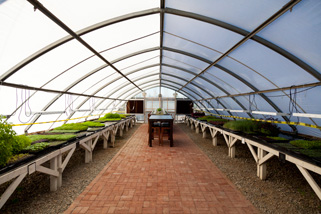 Do you install your greenhouse systems in homes? We do, we do. We have a greenhouse company that will come and build a greenhouse in your backyard for you. They've been doing it for about 30 years. Then we have guys that can come out and replicate our whole system for you, about 6 different systems we're growing with out here now and 4 are ones I've invented.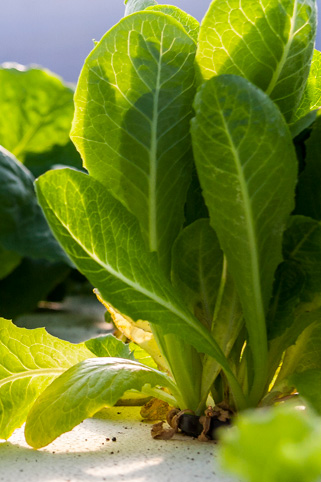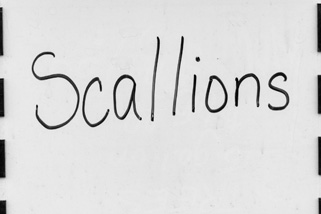 the recipe:
Pan-seared organic Future Foods Farms tilapia
w/ organic FFF greens, baby produce, herbs, flowers and citrus
Serves 4
Bed of Produce
8 baby rainbow carrots (cut in half)
4 oz. baby heirloom tomatoes (cut in half)
2 oz. baby heirloom squash
2 oz. baby turnips purple & white
2 oz. french red, black & white icicle radishes
2 oz. baby french green & yellow beans
Micro Salad Mix
1 oz. micro beets
1 oz. micro celery
1 oz. micro cilantro
1 oz. micro cumin
1 oz. micro caraway
1 oz. micro fennel
1 oz. micro red mustard
1 oz. micro scallions
4 oz. FFF Chef's Blend (micro amaranth, arugula, basil, opal basil, mizzuna,red & green bibb, red & green romaine, red & green oakleaf, purple spinach, black kale
Garnish
12 borage flowers
12 viola's mix
4 nasturtiums
8 cucumber flowers
8 sweet pea flowers
Confetti
4 calendula's yellow
4 calendula's pink
8 baby marigolds mix
8 bachelor buttons mix
Dressing
2 tbsp. lemon verbena infused Navidi's organic avocado oil
1 Persian lemon
San francisco sea salt & California green peppercorn
Tilapia
4 boneless filets of tilapia (skin on)
1 persian lemon
1 tbsp. navidi's tuscan herb olive oil
1 tbsp. fish oil
San Francisco sea salt & freshly ground California green peppercorn
Brine
1 oz. San Francisco sea salt
Pinch of freshly ground California green peppercorn
10 oz. water
Dissolve salt into warm water, place in fridge to cool
Preparation


Descale tilapia filets and brine for 20 minutes in fridge.
Scrape skin with knife to remove moisture & dry skin-side down on non bleached paper towels. Slice lemon into thin wheels, remove any seeds and place atop flesh.
Cover filets with micro fennel & then put fish back together, flesh to flesh, skin-sides out & place into sous vide bag, 1 fish per bag.
Drizzle herb oil into bags & seal.
Sous vide at 53.33° Celsius for 30 minutes.
Remove from water bath and place into pan of ice water to cool
To Complete


Remove fish from bags & separate two filets resting skin-side down on non bleached paper towels. It's OK if the lemons/micro fennel stick to flesh.
Heat 1/8" of oil in skillet over medium-high heat. When oil is hot add fish fillets skin-side down.
Lightly press with fish spatula to flatten the fillets & keep the skin in direct contact with skillet crisping of skin.
Lower temperature to 320° to render for 3-4 minutes more (skin should be nice & brown).
Turn off heat and turn fish over to kiss, place paper towel on top to absorb grease.
While the fish cooks, toss baby vegetable in bowl with fish oil and juice from one lemon, season to taste.
Place micro salad greens in large mixing bowl & drizzle dressing around sides of bowl, lightly toss, season to taste with S&P.
Confetti flowers by pulling petals from buds, season with drop of oil.
Place bed of produce down in center of plate. Top with micro salad. Sprinkle confetti, garnish with remain flowers.
Place fish fillet skin-side up on top of salad & serve.