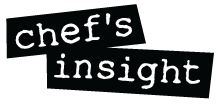 Pan-grilled lamb escalopes and potato
Serves 4
2 lamb, best ends (bone-off)
1 tbsp. ginger-garlic paste
½ tsp. turmeric powder
1 tsp. cumin powder
½ tsp. red chili powder
1 tsp. coriander powder
2 tbsp. malt vinegar
1 tsp. crushed peppercorns
Salt
2 potatoes (peeled)
3 tbsp. vegetable oil
1 onion, ½ cm. julienned
1 tomato, sliced
Few sprigs of cilantro
Slice the de-boned racks into 1 cm. thick medallions (slices), wash, drain and leave aside.
Slice the raw, peeled potato into 4 mm. thin rounds, leave aside.
In a bowl, mix the ginger-garlic paste, half a teaspoon crushed peppercorns, ground spices and malt vinegar, mix well with 1 tablespoon of vegetable oil.
Add the sliced lamb and potato to the marinade, mix well and leave aside for 15 minutes
Heat 1 tablespoon of vegetable oil (each) in two non-stick pans, place the sliced lamb and sliced potato in a single layer and pan-grill for 5 minutes over medium heat, turn the slices over and cook for a further 3-4 minutes until gently browned.
Cover with a lid and simmer for 5 minutes.
Now increase the heat and throw in the julienne of onion and sliced tomato, toss for 30 seconds mix together and serve hot with a sprinkling of crushed peppercorns and cilantro.
Mango Salad
1 large salad mango, cut into matchsticks
1 carrot, cut into julienne
1 punnet of mustard cress
¼ cup grated fresh-frozen coconut
2 tbsp. roasted and crushed walnuts
For the dressing:
1 tsp. honey
1 lime, juice only
2 tbsp. extra virgin olive oil
Sea salt
½ tsp. crushed black peppercorns
When ready to serve, toss the mango and carrot in a salad bowl to mix well.
Portion the salad into the serving plates, sprinkle with walnuts, mustard cress and shredded coconut.
Sprinkle with sea salt and crushed peppercorns, drizzle with olive oil dressing and serve.