featuring:
Alfred Prasad
from:
recipe:

Lamb escalopes w/ potato + mango salad
South on the 73 to Newport Coast Dr. and left on PCH (Pacific Coast Hwy. for the non-locals). Pelican Hill to my left and the beautiful Pacific Ocean to my right. Not a bad way to start the morning. Crystal Heights and we make a left, a right, a left and hello sunshine we're here. Tamarind of London.
We say hi to a passing pooch and some humans, then snap some shots of the gold Tamarind letters, surrounded by shimmering tiles above a fountain near the front door. Hey, Alfred! You home? Nice to meet you! What's for breakfast?
It's a cool interior, colorful, with hanging lights that remind me of bird cages. Striped and pattern-backed booths and tables are minimally dressed with glasses waiting for spirits. A large pane of glass and BIG red buckets (Tandoor ovens, we're told) lead you to the kitchen. Thanks for the coffee, let's get cooking.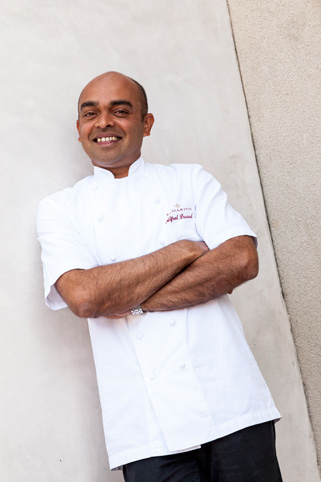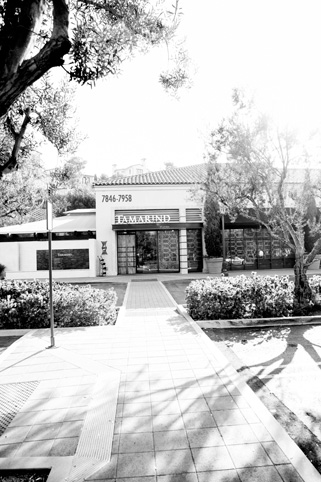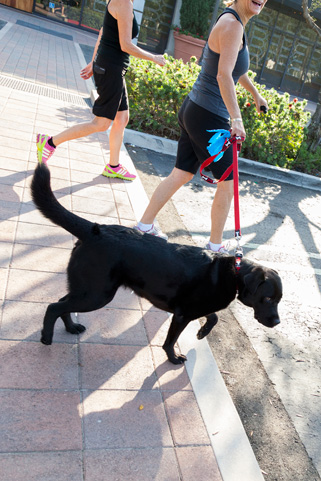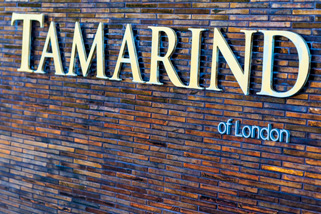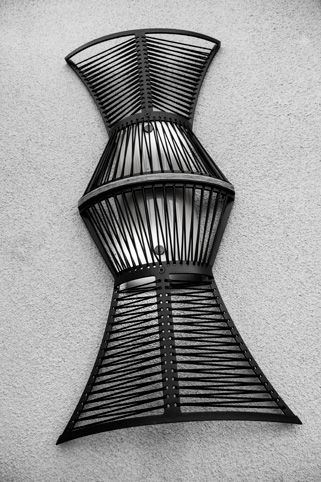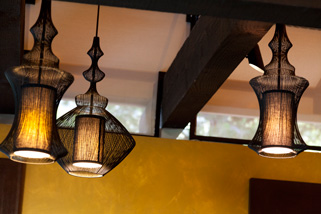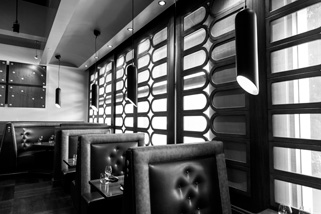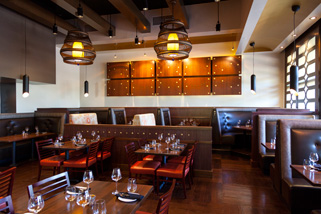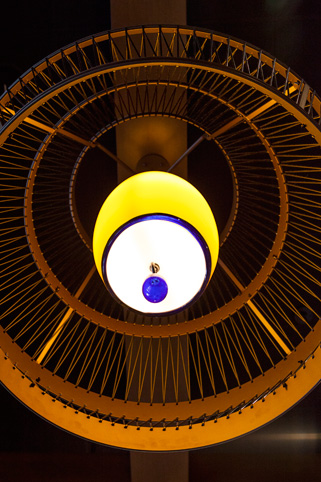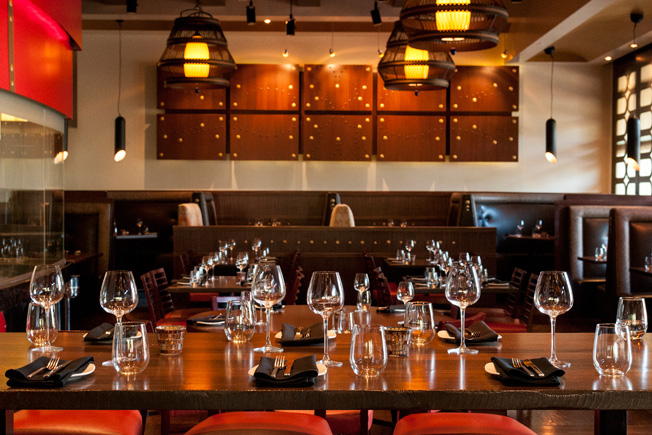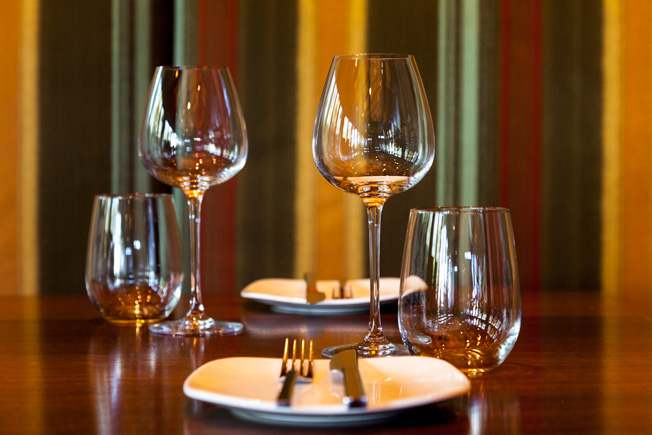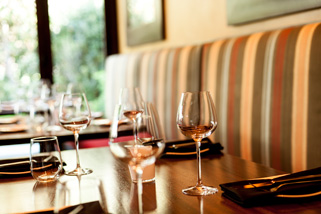 What's your story? How did you get here? I was one of four children and mom used to teach at the same school we studied, unfortunately. That meant she woke up early, cooked us lunch and packed it for school, then cooked us breakfast, woke us up, and got us ready. It was a hell of a lot of work. Around the age of 10 or 11 my elder sister and I felt we had to pitch in so we started to help around in the kitchen.
On the weekends it was my job to peel prawns, vegetables and do bits and pieces around the kitchen. We were fortunate to live in a house with a very large plot of land around it, so we had our own chickens and ducks and much of the work was hands-on, plucking feathers off the chickens, cooking, and eating them.
My dad's from a very hardcore vegetarian Southern Indian background and my mom's a hardcore carnivore. She's an Anglo-Indian Indian from Hyderabad so the style of cooking I grew up with really helped us understand diversity. Most importantly, my dad was on a transferable job which meant we lived in several parts of India, which exposed us to a diverse range of regional Indian cooking. That early exposure to diversity and hands-on cooking at home set me up for hotel school. I found out that I wasn't queasy from handling raw meat like most of my classmates in the first year, and all of those things certainly helped inspire me to become a chef.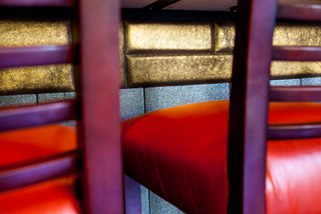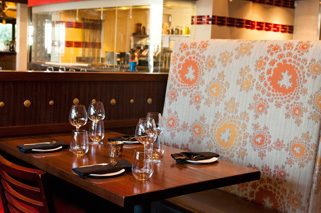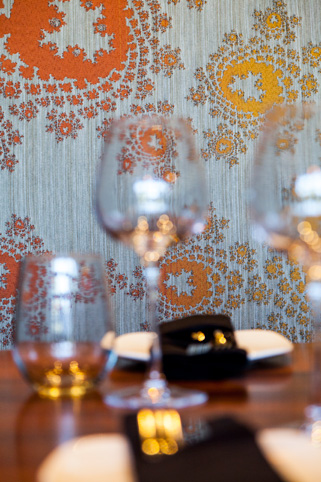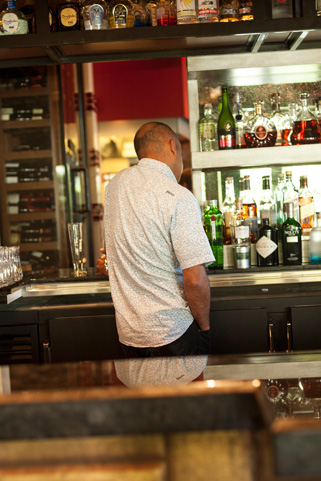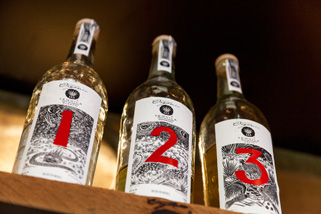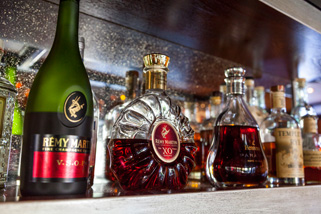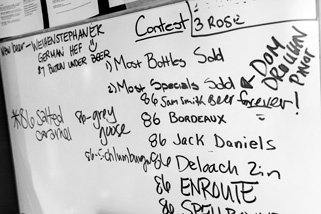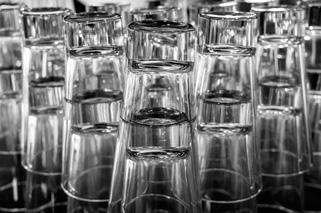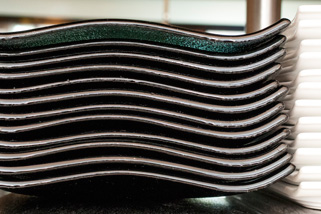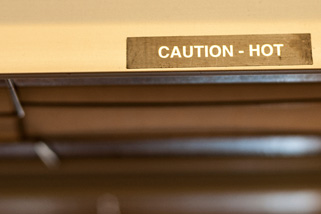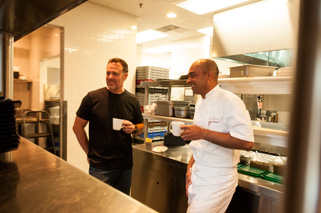 How will you keep up the superior product of (Michelin star rated) Tamarind between London and Newport Coast? Tamarind has been established for 18 years in London and is known for its consistency and high quality. To bring that same level of consistency here to Newport Beach is my biggest challenge, because we're primarily training American chefs to cook Indian food. I quite like that as a challenge because they don't know any other way. You show them once, you teach them a recipe, and they don't deviate from the recipe at all. It is much easier than finding Indian chefs that have worked for ten years because then you have to make them unlearn, then relearn.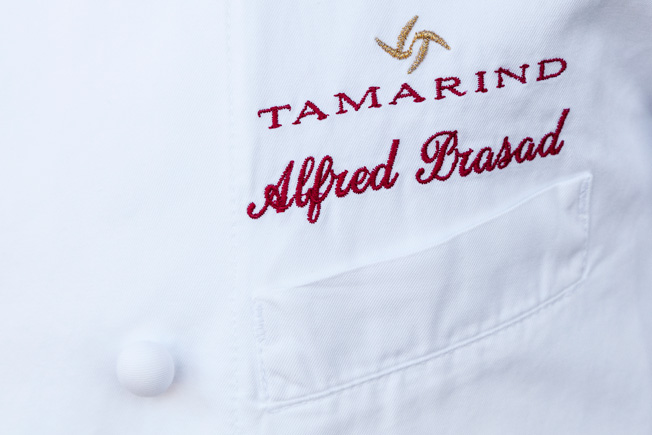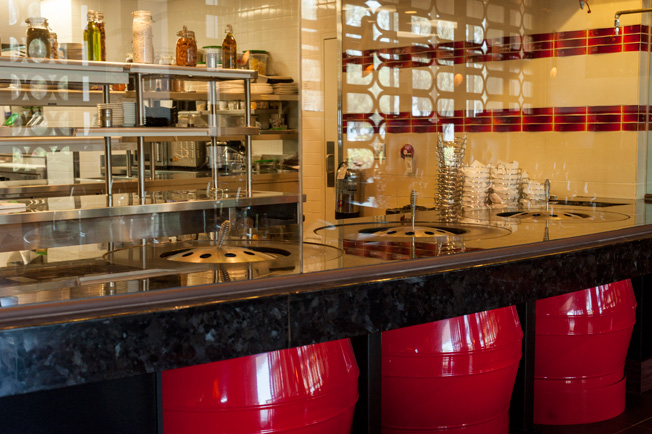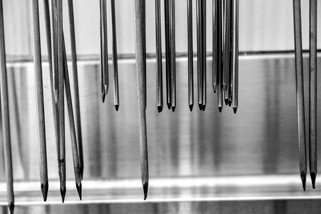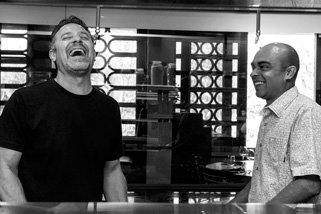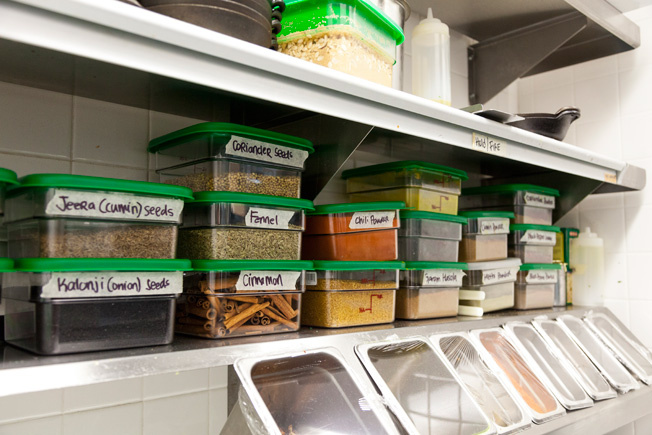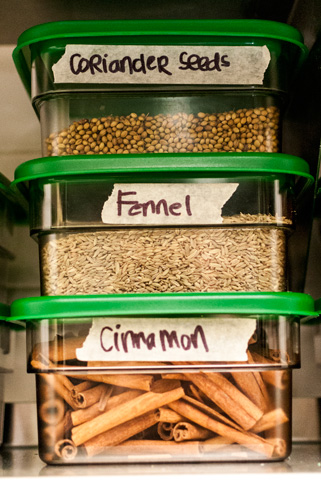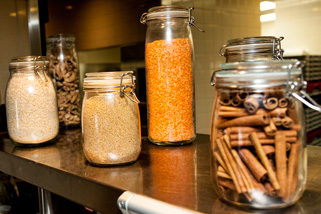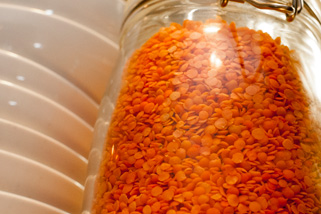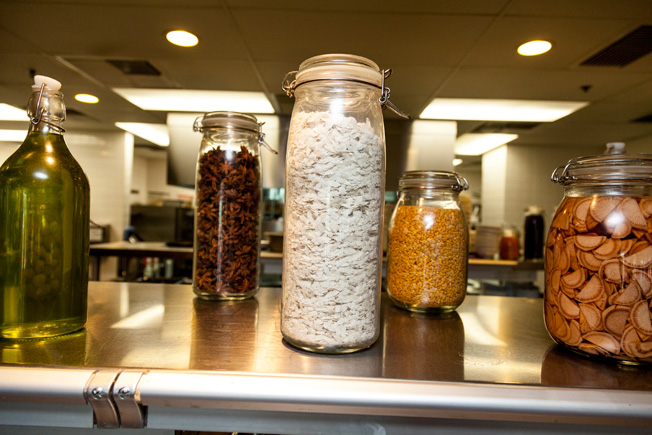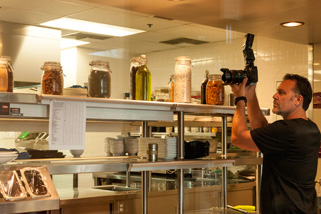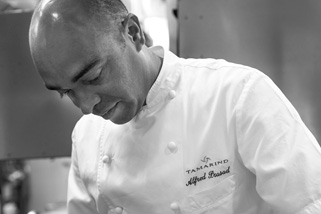 Do you consider Indian food to be exotic food? Yes. India is exotic. It was once labeled the land flowing with milk and honey, the land of kings, kingdoms, princes, forts and palaces. Indian cuisine, at least the royal cuisines of India, certainly seem very exotic. Maybe not your everyday kind of a meal, but certainly the ingredients, as well and the fact that it is such a large country with so much diversity in its cuisine.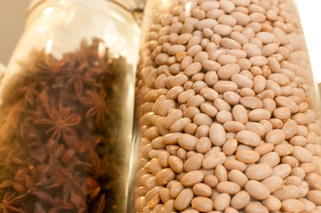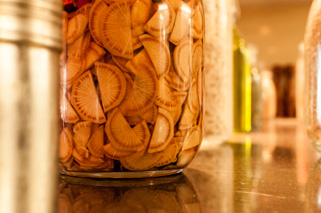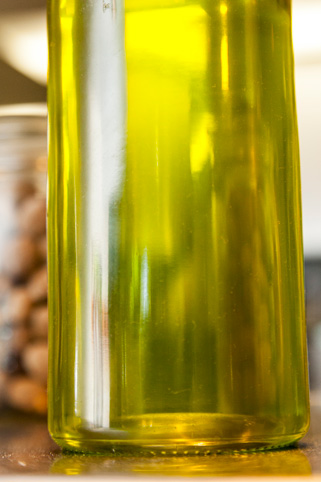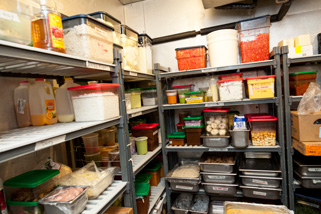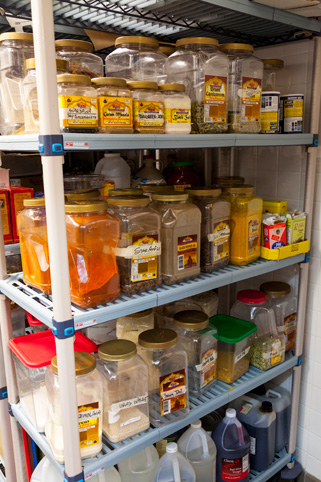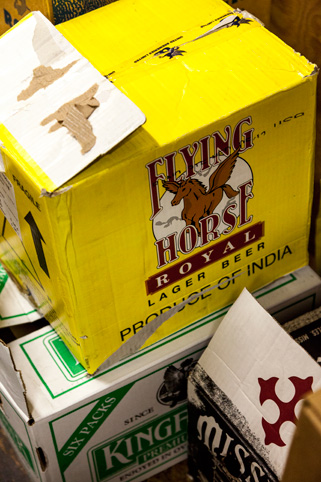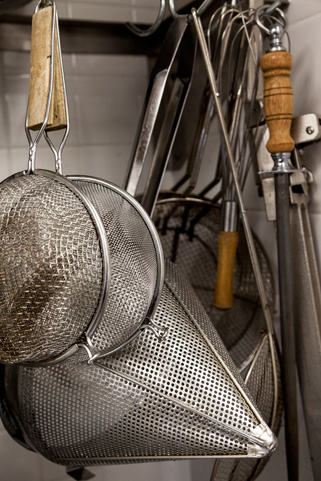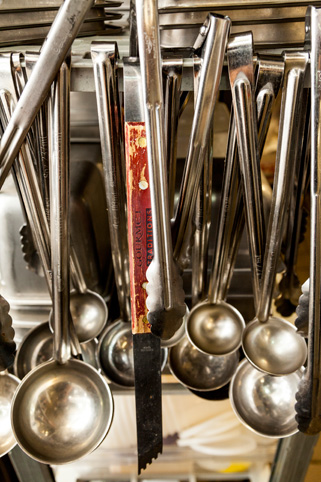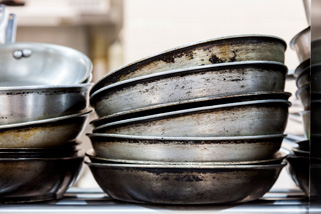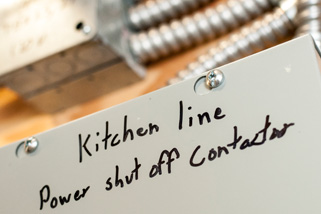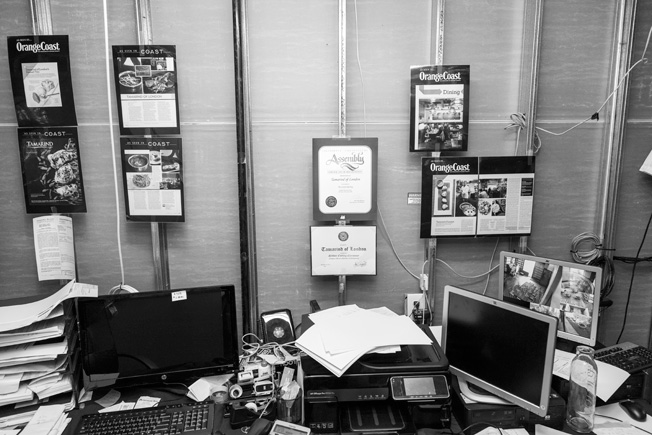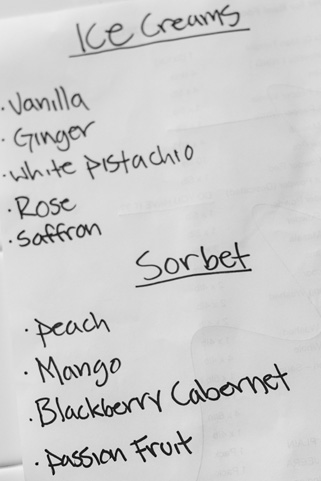 Which of the four regions of India do you consider Tamarind of London to fall into? I presume when you say four regions you mean North, South, West and East? India is far too large to be divided into four, but Tamarind in London was actually set out to be North-West Frontier Province. It's a landlocked region, so seafood is limited. When I joined Tamarind I saw an opportunity to bring the best of London's abundant seafood, so with my coastal upbringing from the south of India I incorporated seafood recipes into the menu to bring a little bit of balance. We actually adapted local seafood and created signature kabab recipes for the tandoor. Sea bass and scallops are things you wouldn't generally associate with an Indian restaurant in India, but we use those wonderful products and created recipes at Tamarind that have stood now for about eight years on the menu.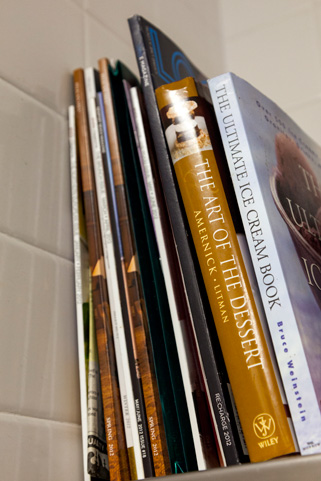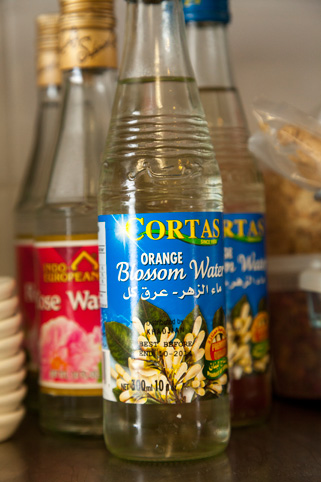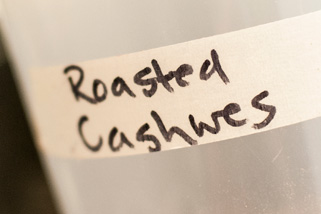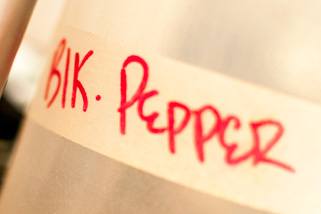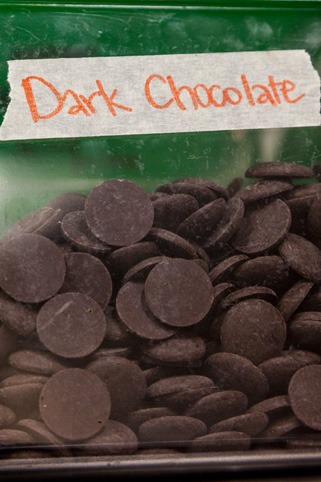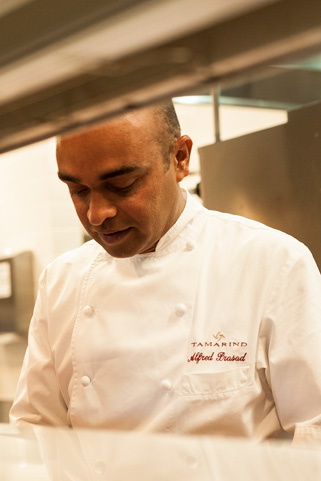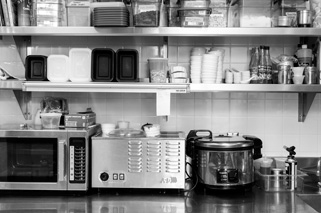 Can you tell me a little about your creative approach to cooking? When I do demonstrations, I always encourage people to smell the spices… feel, touch and try to understand the flavor profile and the role it plays in a dish. Then experiment when they go back home, like going heavy on the pepper, or with ginger. I encourage people to play around with ingredients and arrive at flavors that suit them the best. One question I always get in interviews is to name my three favorite ingredients, which I say are ginger, pepper and cilantro. No garlic? I love garlic but you know, I have been in the UK for 12 years and the Brits don't like garlic that much. The French love it, but not the Brits. I guess they don't like it because the French like it [laughing]. Nothing against the garlic, but it starts wars.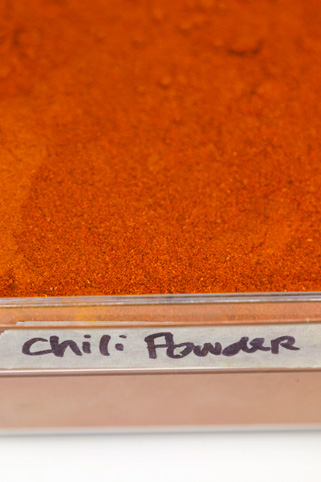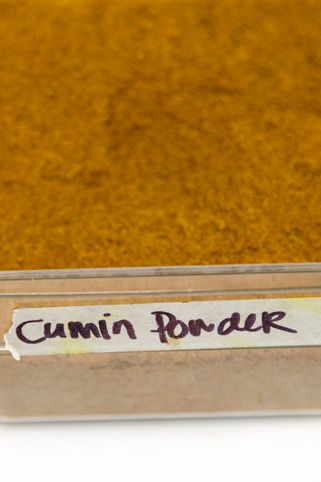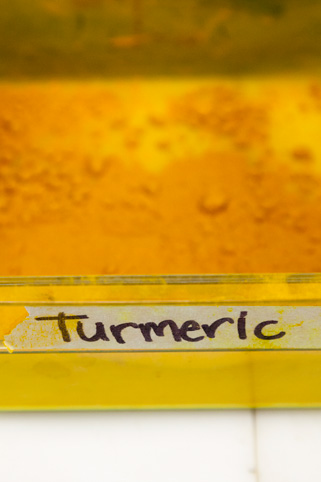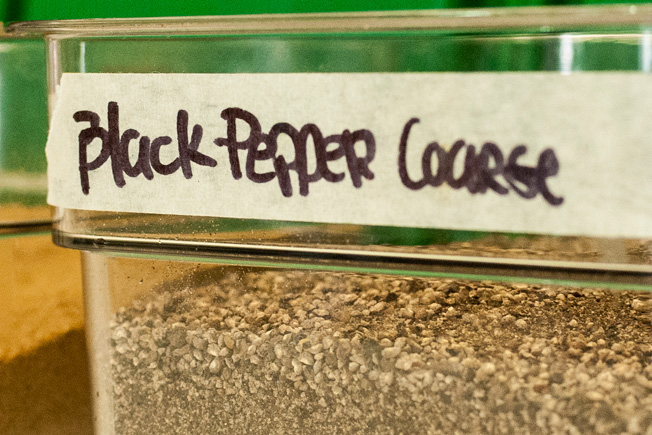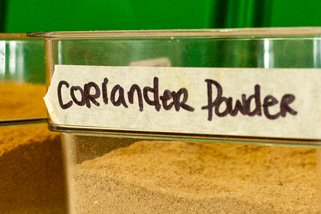 Which kitchen tool could you not live without? Definitely the wet and dry grinder because a lot of our cooking is about grinding toasted spices, either dry, or wet grinding for marinades. It goes back to the old days when people used stone-on-stone grinders to extract flavor out of the spices. We are a little spoiled now and we use these electric blender grinders. I couldn't live without that in my restaurant.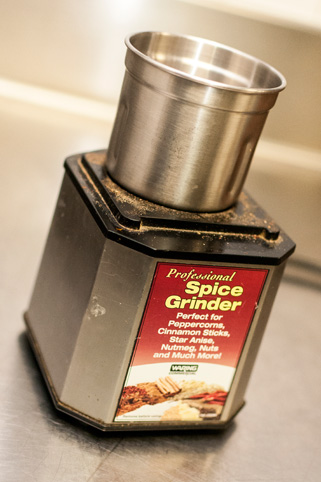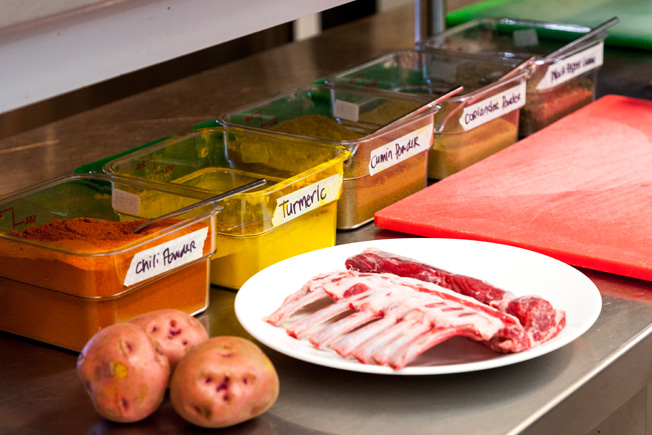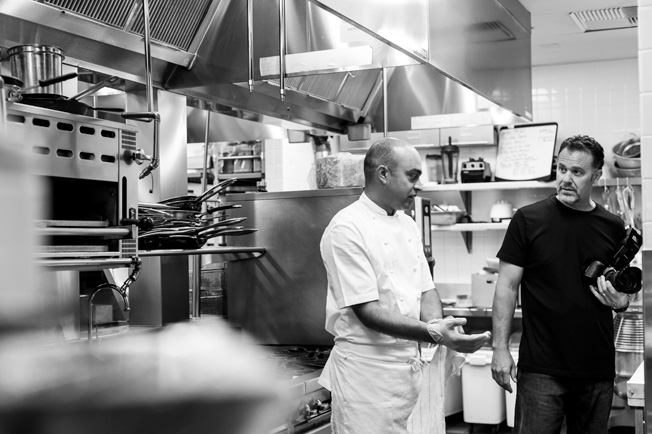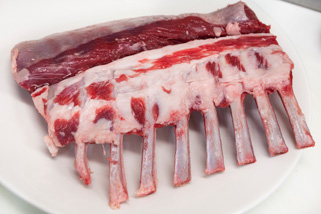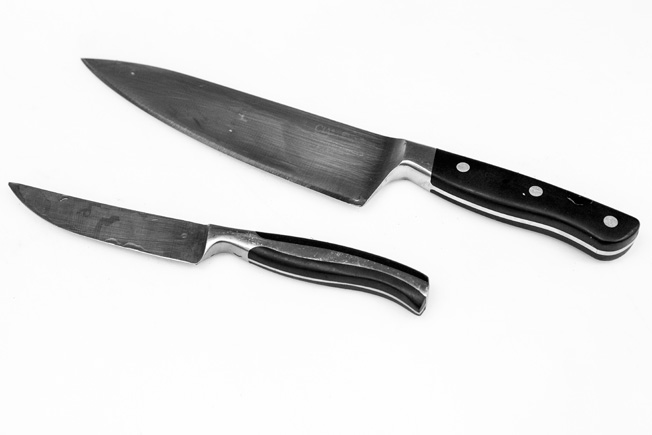 the recipe:
Pan-grilled lamb escalopes and potato
Serves 4
2 lamb, best ends (bone-off)
1 tbsp. ginger-garlic paste
½ tsp. turmeric powder
1 tsp. cumin powder
½ tsp. red chili powder
1 tsp. coriander powder
2 tbsp. malt vinegar
1 tsp. crushed peppercorns
Salt
2 potatoes (peeled)
3 tbsp. vegetable oil
1 onion, ½ cm. julienned
1 tomato, sliced
Few sprigs of cilantro
Slice the de-boned racks into 1 cm. thick medallions (slices), wash, drain and leave aside.
Slice the raw, peeled potato into 4 mm. thin rounds, leave aside.
In a bowl, mix the ginger-garlic paste, half a teaspoon crushed peppercorns, ground spices and malt vinegar, mix well with 1 tablespoon of vegetable oil.
Add the sliced lamb and potato to the marinade, mix well and leave aside for 15 minutes
Heat 1 tablespoon of vegetable oil (each) in two non-stick pans, place the sliced lamb and sliced potato in a single layer and pan-grill for 5 minutes over medium heat, turn the slices over and cook for a further 3-4 minutes until gently browned.
Cover with a lid and simmer for 5 minutes.
Now increase the heat and throw in the julienne of onion and sliced tomato, toss for 30 seconds mix together and serve hot with a sprinkling of crushed peppercorns and cilantro.
Mango Salad
1 large salad mango, cut into matchsticks
1 carrot, cut into julienne
1 punnet of mustard cress
¼ cup grated fresh-frozen coconut
2 tbsp. roasted and crushed walnuts
For the dressing:
1 tsp. honey
1 lime, juice only
2 tbsp. extra virgin olive oil
Sea salt
½ tsp. crushed black peppercorns
When ready to serve, toss the mango and carrot in a salad bowl to mix well.
Portion the salad into the serving plates, sprinkle with walnuts, mustard cress and shredded coconut.
Sprinkle with sea salt and crushed peppercorns, drizzle with olive oil dressing and serve.