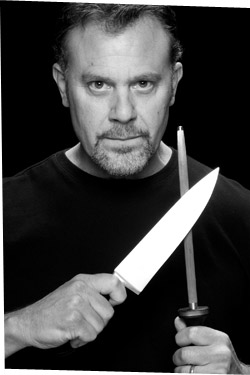 Bob Hodson
studiohodson.com
Chef's Insight is a photographer's perspective of the ideas, methods, and creativity that goes into being a chef—a raw, behind-the-scenes vantage point of the creative process and the people behind it.
After spending the last 30 years shooting this industry, I found myself dreaming up ways to pay homage to the craft and showcase these people in different ways. Chef's Insight is a passionate, personal project.
Over the course of an hour or two I shadow the chef—in his or her restaurant, home kitchen, backyard, favorite farmers market, wherever—shooting editorial style and capturing the details and the process. Action on the line, scribbled recipes and plating notes, flashes of knife work, the flip of a pan, the beautiful symmetry of the finished mise en place.
We wrap up the shoot with photos of the final plated product, orchestrated shots of the chef, and a simple one-on-one interview.