featuring:
Mary Sue Milliken
from:
recipe:

Aji amarillo fried chicken w/ heirloom bean salad
Up the 405 to 110 downtown, exit 6th/9th to 3rd, Flower, 5th. Finish with a left on Figueroa. We remembered the insurance, right!? They must have heard stories. Can't wait to meet Mary Sue, I hear she's a real hot tamale.
Through the hallways we go, stealth-like behind the scenes and finally into the kitchen and dining room. Heard it was a fun space and wow! Sure is. The Border Grill is vibrant, with all kinds of lines and shapes and colors, a real fiesta as they say. A green devil giving me a funny look, a brown blob sticking its tongue out, stick figures showing what a chip looks like (thanks). Crazy, but all cool.
Here comes Mary Sue with a smile on her face, the way I used to watch her and Susan on TV. Handshake and talk about the game plan. The pleasure is ours…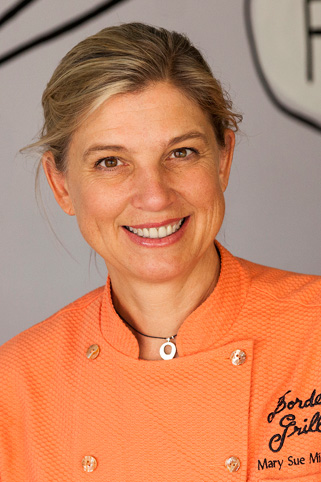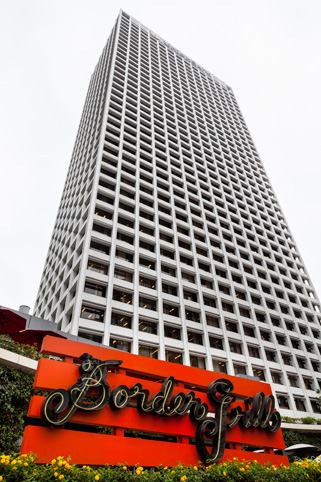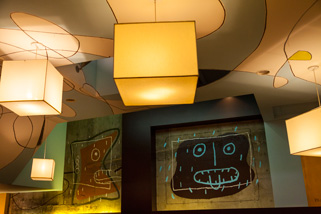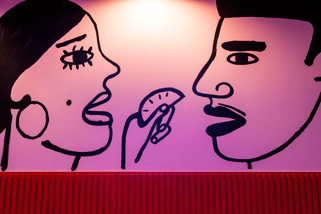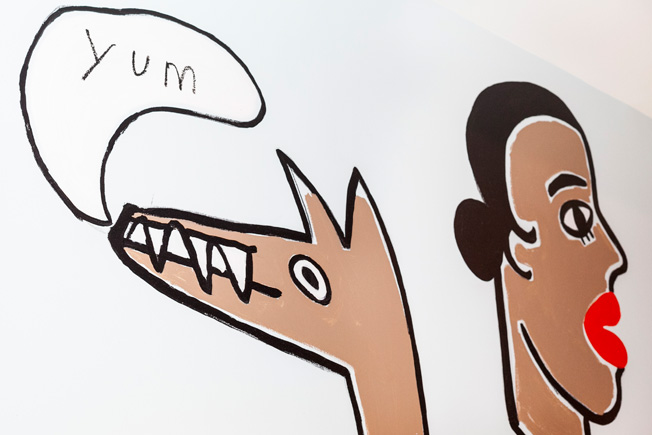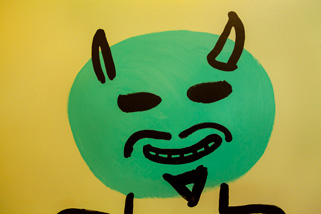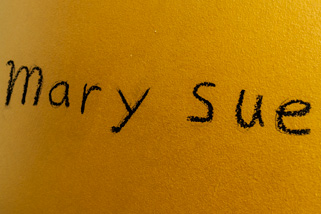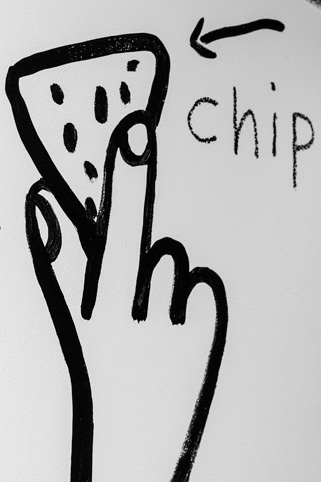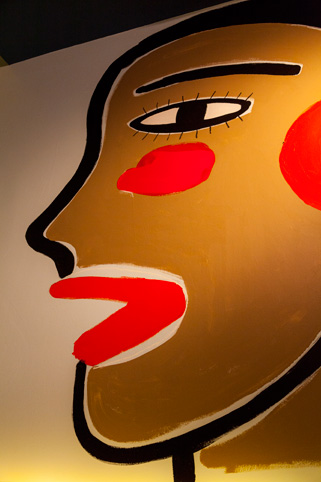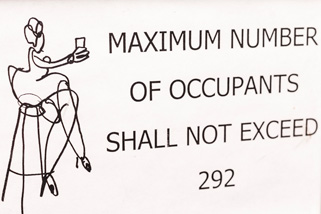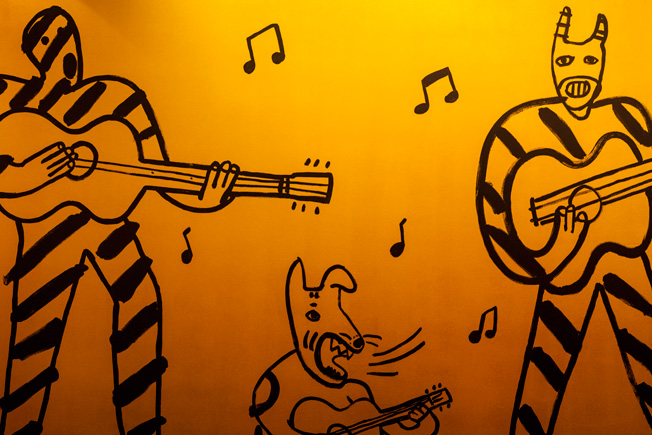 Describe yourself. What's your philosophy about cooking? Well, I'm a cook who was trained in the '70s in French kitchens and I lived and worked in France for a year and fell in love with rustic food from developing countries, from places that are far flung. I adore traveling. My philosophy about food is this: get the best ingredients you can, find and learn from grandmothers and grandfathers and aunts and uncles and people who are passionate about food anywhere in the world. If you put those two things together, good ingredients and great ideas that are tried and true and developed over centuries, you end up with dishes that are hard to beat. It's hard to invent new ways to cook better than that.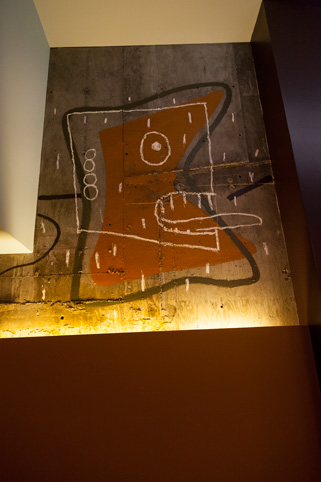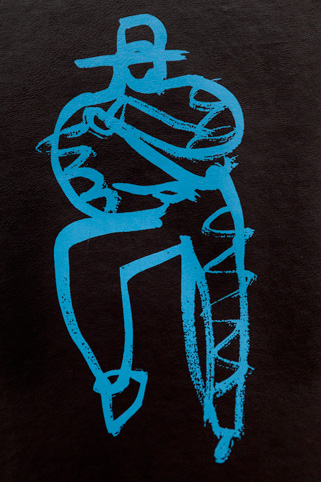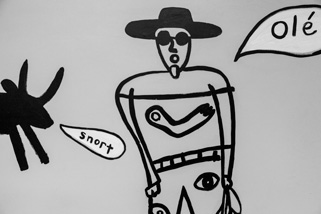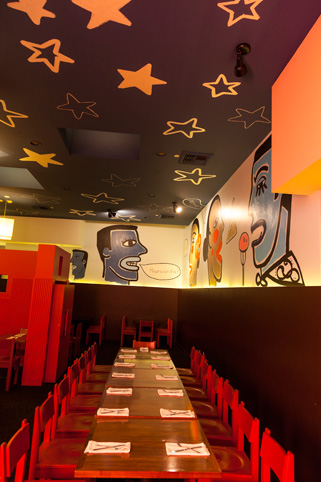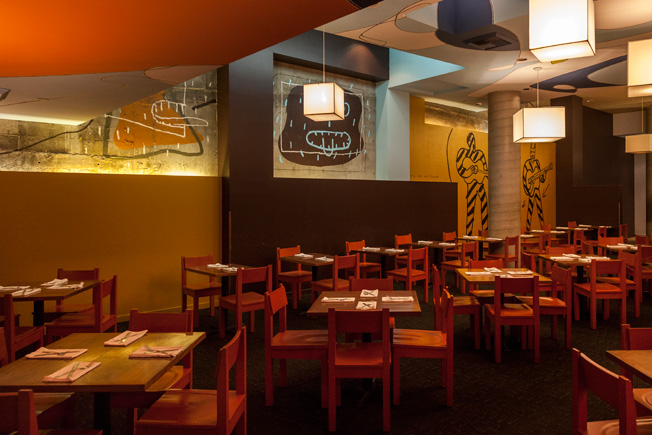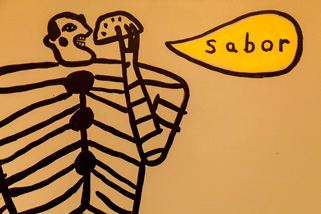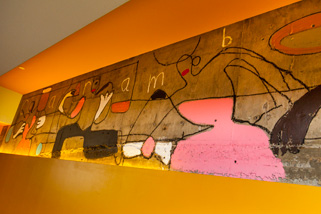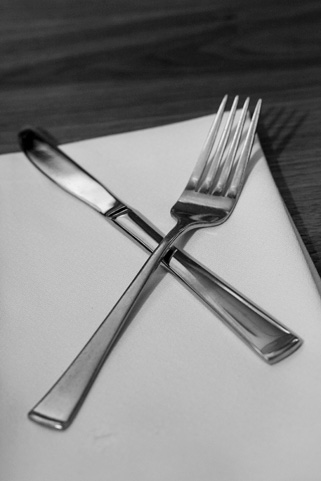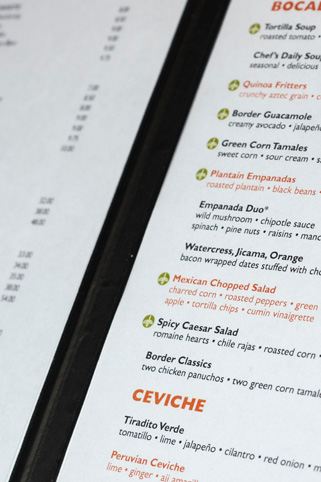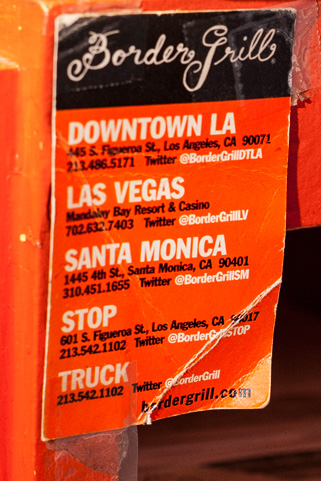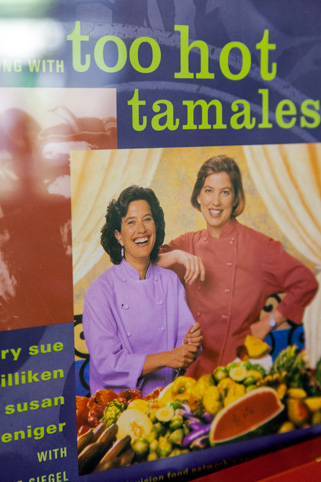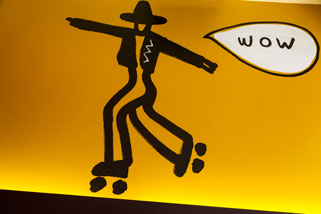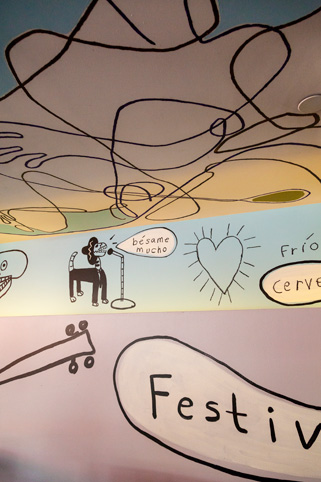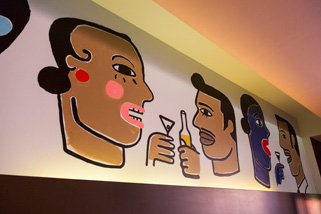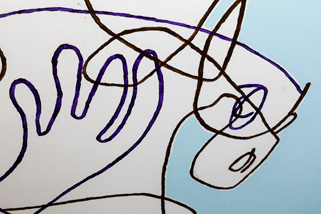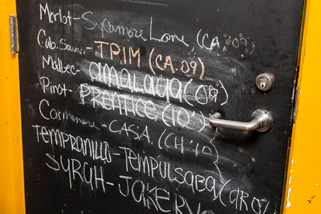 What's up with the VW Bug road trip to Mexico we've heard about? [Laughs] We had a restaurant for four years called City Café and it was wildly successful with a menu that was global from all over the world. When we got a bigger space for it we thought, 'what should we do with this little tiny, 38 seat restaurant?' Maybe a Japanese noodle shop or a taco stand or a hamburger joint, just something that we love. We landed on tacos and decided to research them in Mexico.
We spent three weeks and had very little money, so on a shoestring budget we rented a little VW Bug and drove from Puebla to Oaxaca to Merida and everywhere in between. We stopped and went to markets and stayed in these flea bag motels where we wouldn't even want to take our clothes off to go to sleep at night; we'd just sleep on top of the covers. It was great. We would write the menu every day and got so inspired by the Mexican food, we just fell in love with that cuisine in those three weeks.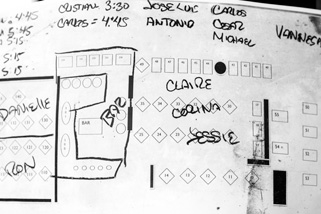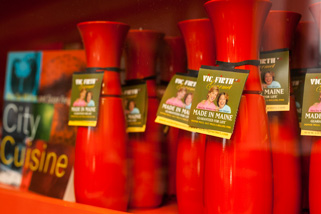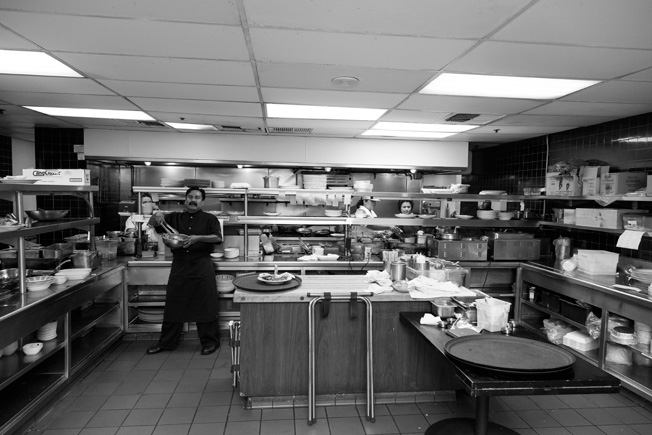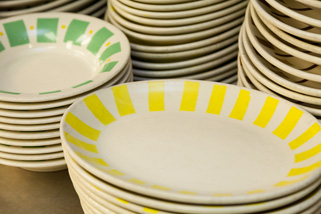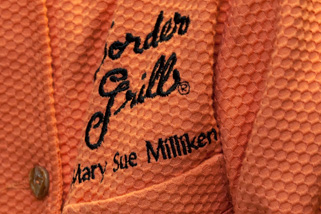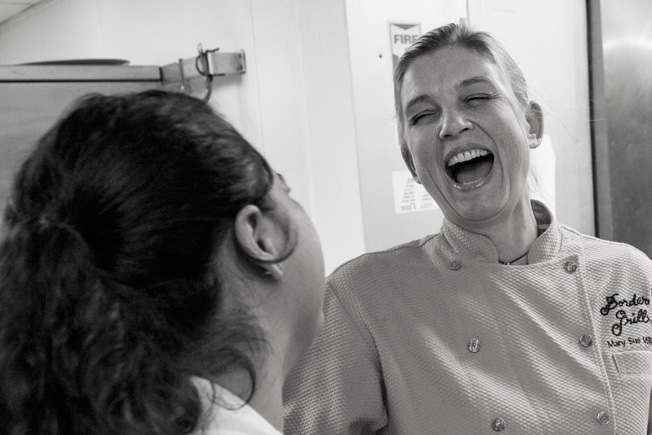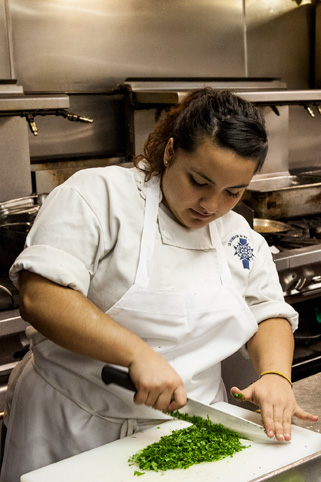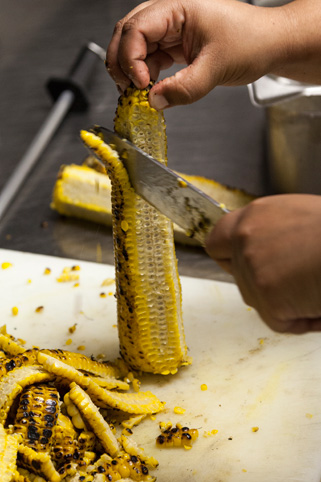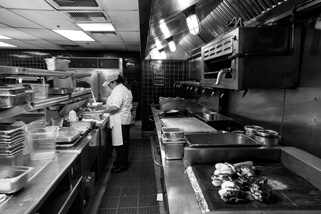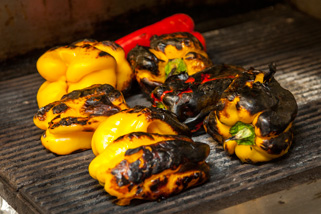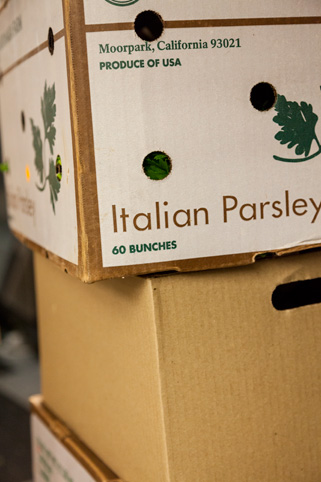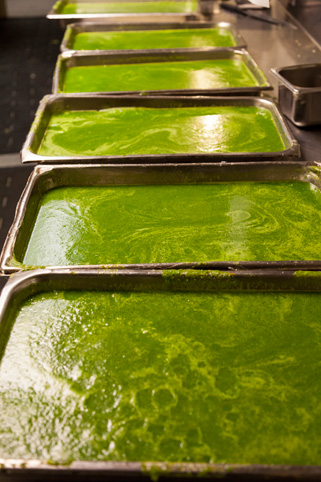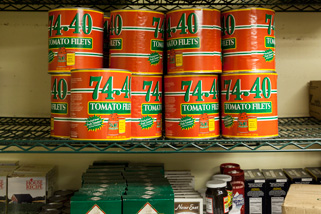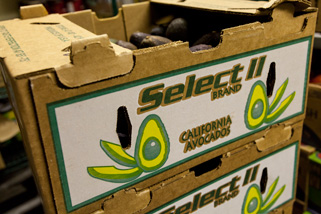 How did the Food Network change your life? When we started, Food Network was still a really small station. I think they had 8 million viewers, which is really peanuts for a network, and over the 4 or 5 years that our show was airing there it grew exponentially. I think the Food Network has changed my life not just because I was on it, but because my customers and my customers' children became a lot more savvy about what they're eating. It's really changed the fabric of America's culinary direction by making people aware of what they're eating, making them more sophisticated diners, and much more interested and willing and excited about food.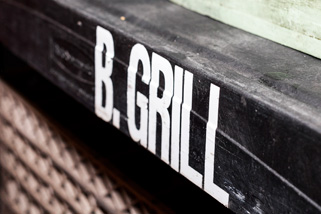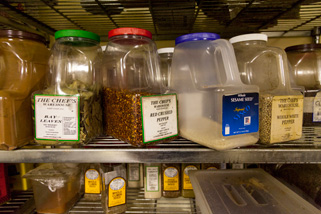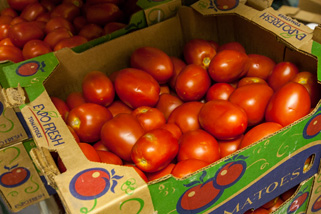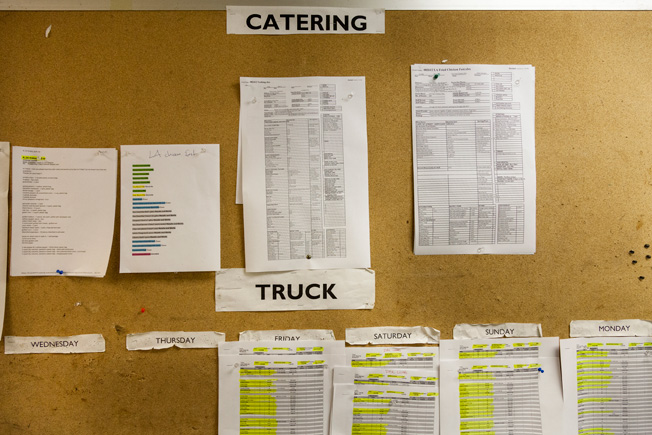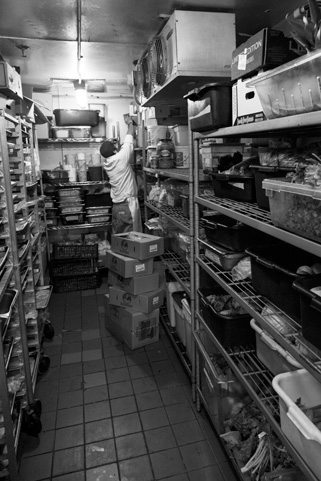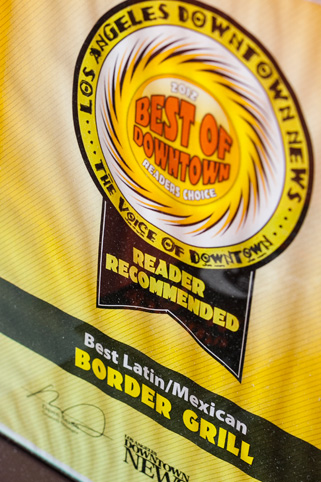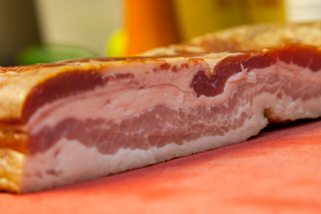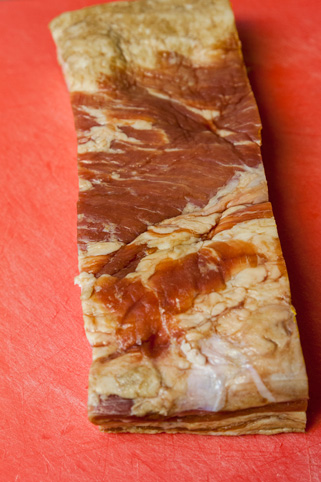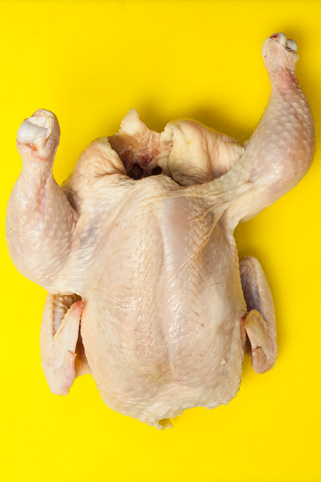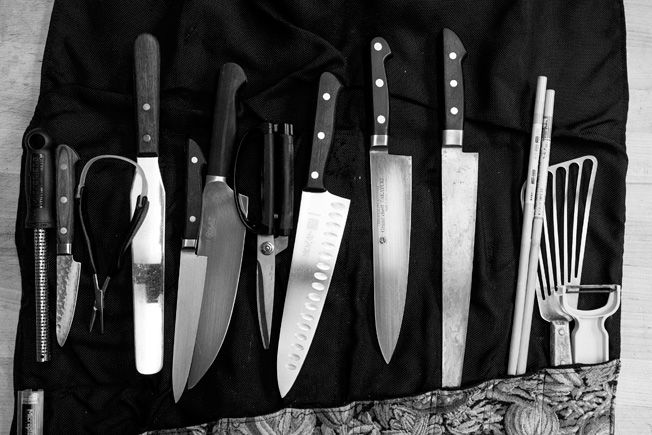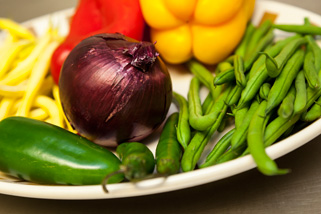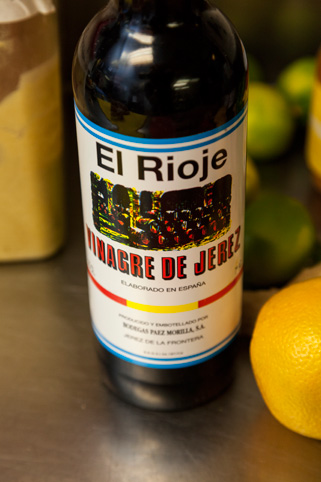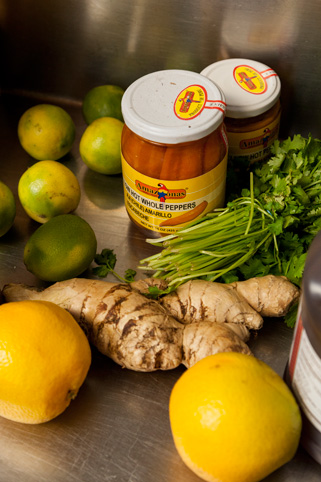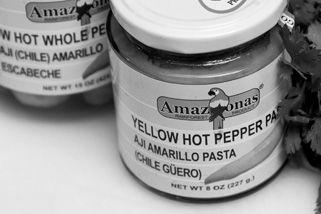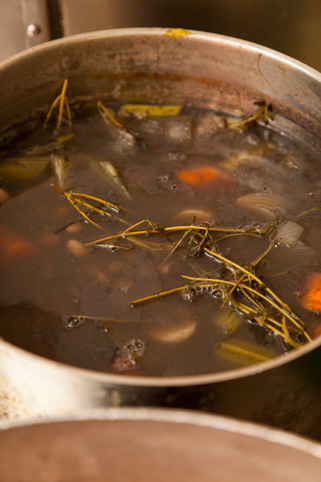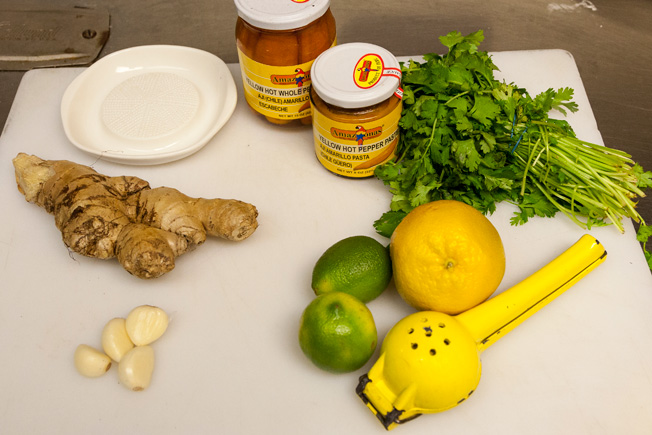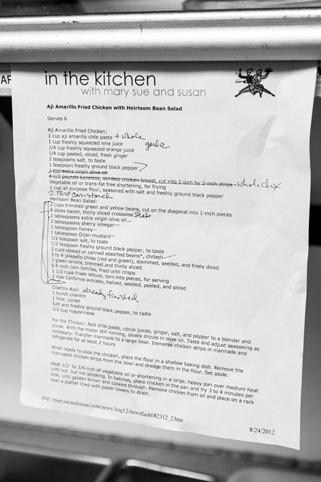 When and how did food capture you? I think food really captured me when I was a very young girl. My mom was a great cook and I was probably 10 or 12 and my parents were going through a divorce and food was sort of what I gravitated towards, to cook for my mom or we cooked together. It was a rough time. Then I took a home ec class in seventh or eight grade—home economics, that is, I'm old enough where we still had it [laughs]—and they had shop too. My boyfriend in seventh grade made me a little ring in his shop class [laughs] and I'm sure I baked him pies.
Then I met a chef when I was 16 who just inspired me. He cooked like a Benihana chef, you know the knives flying everywhere and he was so fast and his food was so delicious I decided I want to be a chef. I graduated from high school in three years instead of four and went straight to chef school at 17.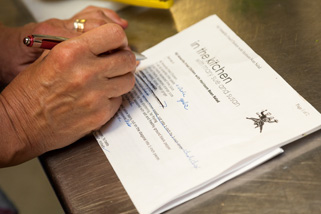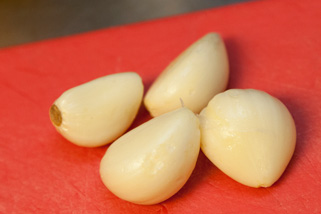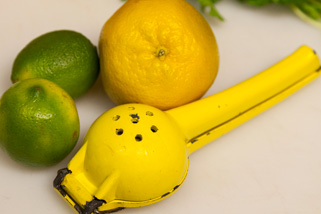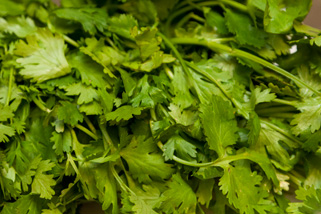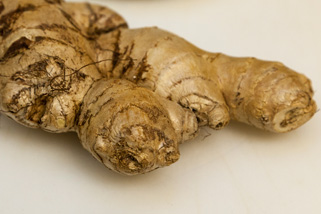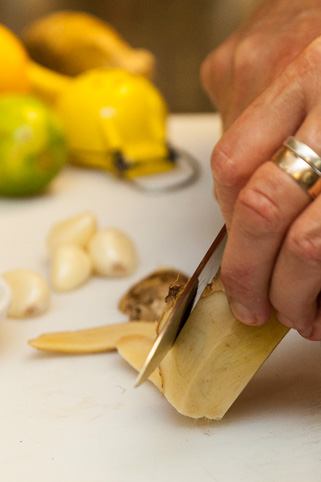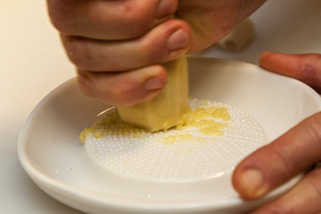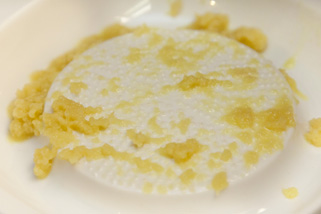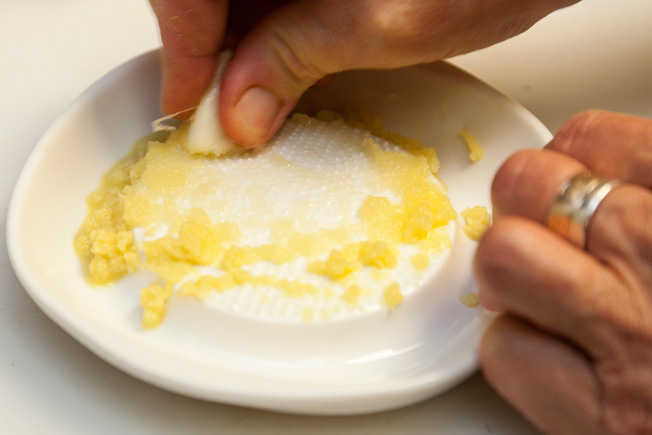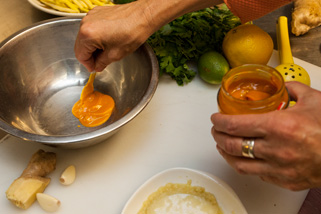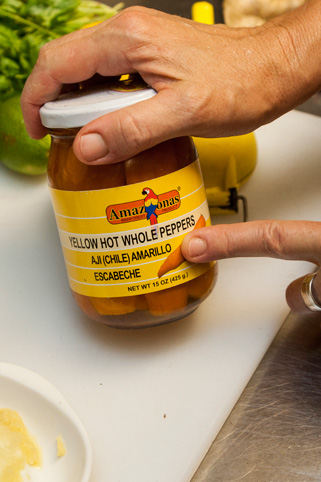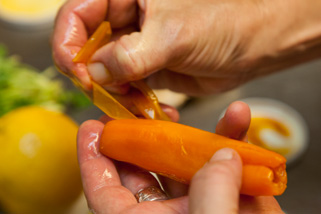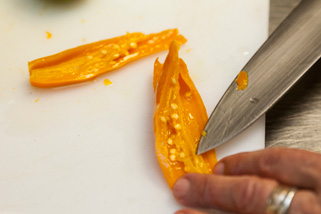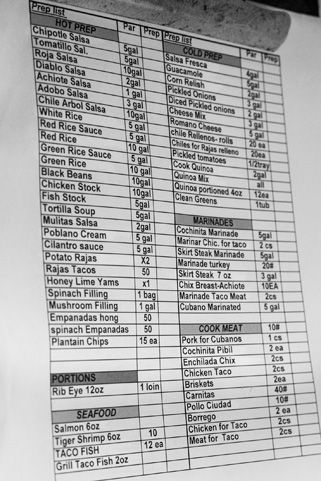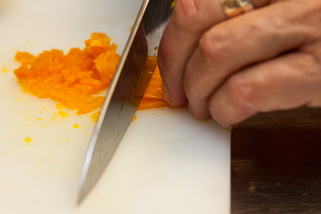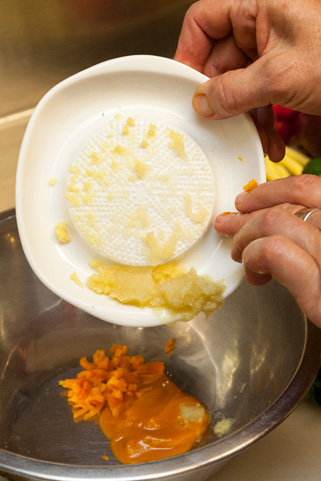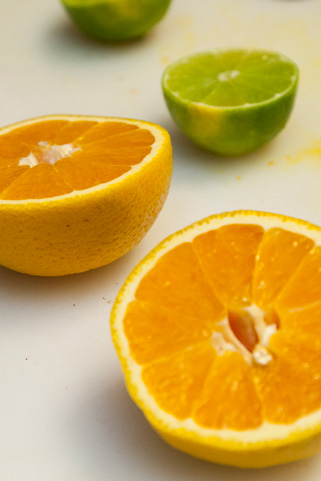 What kind of music do you listen to when you cook? What would be Mary Sue's soundtrack? This might surprise you but I don't really listen to music. My soundtrack is silence. I have so much to think about and I feel distracted when music is playing. The only time I love to hear music is when my husband puts together a sort of soundtrack for an evening. We do a lot of entertaining at home, so he'll start to play the music a half hour or 45 minutes before the guests arrive. We'll cook together the whole afternoon in silence and then put the music on. That's when I like music, when I'm with other people, entertaining, and that's when I listen. Otherwise I really like—love—the sound of silence.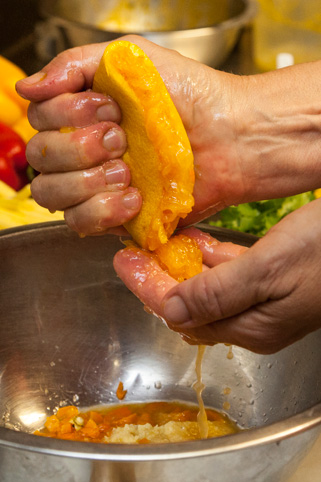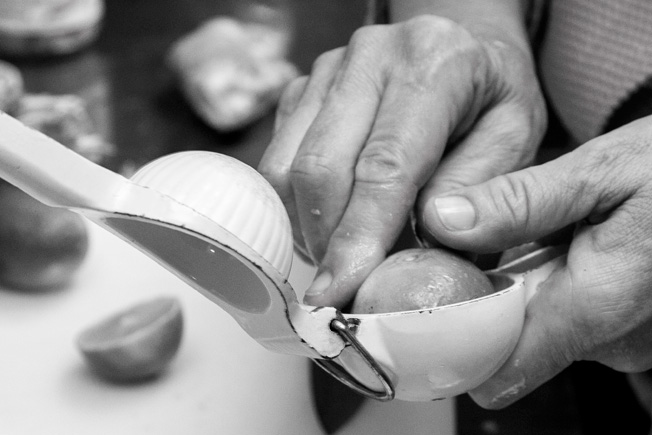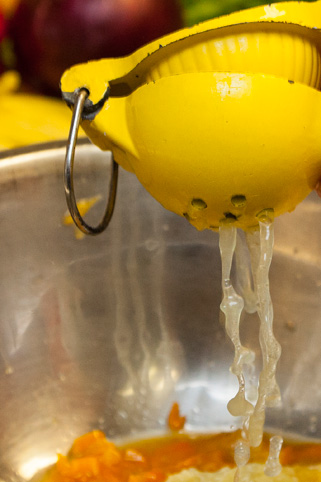 the recipe:
Aji Amarillo Fried Chicken
Serves 4
1/2 c. aji amarillo chile puree
1/4 c. freshly squeezed lime juice
1/4 c. freshly squeezed orange juice
2 tbsp. peeled, grated, fresh ginger
1/2 bunch cilantro leaves, chopped
1 tsp. salt, to taste
1/2 tsp. freshly ground black pepper
1 lb. boneless, chicken thigh, cut into 1-in. by 3-in. strips
Vegetable oil or trans-fat free shortening, for frying
1 c. all-purpose flour
3 tbsp. cornstarch
Salt and freshly ground black pepper, to taste
Place chile puree, citrus juices, ginger, cilantro, salt, and pepper in a dish and whisk to combine. Immerse chicken strips in marinade and refrigerate for at least 2 hours.
When ready to cook the chicken, place the flour and cornstarch in a shallow baking dish and season with salt and freshly ground black pepper to taste.
Heat 1/2- to 3/4-in. of vegetable oil or shortening in a medium sized, heavy bottomed pan over medium heat until hot, but not smoking.
Remove the marinated chicken strips from the marinade, one at a time, and dredge them in the flour mixture then place them in the hot oil. Continue until the pan is full and fry 3 to 4 minutes per side, until golden brown and cooked through.
Remove chicken from oil and place on a rack over a platter lined with paper towels to drain.
Repeat as necessary.
Heirloom Bean and Bacon Tostada
We love to highlight vegetables and use proteins as a compliment for a satisfying and healthful combo. At Border Grill, we call it "Good for the Planet, Good for You" and follow an 80/20 rule—at least 80% plant based ingredients—building many dishes around vegetables, grains, beans, and fruit and using meat for flavor and garnish. It's the way of the future. For this tostada, look for interesting dried heirloom beans like Christmas lima, scarlet runner, Peruvian yellow, or black calypso.
Serves 6
1 1/2 c. dried heirloom beans, a couple different varieties
3 to 4 bay leaves
1 small onion, cut into thick slices
2 c. trimmed green beans and yellow wax beans, cut into 1/2-in. pieces
4 oz. slab bacon or 4 thick slices bacon, cut into 1/16-in. batonettes
2 tbsp. extra virgin olive oil
3 tbsp. sherry vinegar
1/2 tbsp. honey
1/2 tbsp. dijon mustard
1 to 2 canned chipotle chiles, stemmed, seeded, and minced
Salt and freshly ground black pepper, to taste
3 to 4 jalapeño chiles (red and green), stemmed, seeded, and finely diced
3 green onions, trimmed and thinly sliced
6 6-in. corn tortillas, fried until crispy
1 1/2 c. frisee lettuce, torn into pieces, for serving
1 ripe California avocado, halved, seeded, peeled, and sliced, for serving
6 pieces crispy Serrano ham* (optional), for serving
Cilantro aioli (see below)
Cooking each variety in a different pot, cover beans with water. Add bay leaves and onion slices, diving evenly between pots. Bring to a boil, and then reduce heat, simmering gently, covered, for 45 to 75 minutes or until beans are cooked through and creamy inside. Remove from heat, cool to room temperature, remove bay leaves and onion, and drain thoroughly.
Meanwhile, fill a saucepan with water and bring to a boil with a very large pinch of salt. Cook green and yellow beans until just tender, 3 to 4 minutes. Drain and scatter on a platter lined with paper towels. Set aside to chill in the refrigerator.
When all beans are ready, fry bacon in a skillet until crisp then drain on paper towels. Transfer a spoonful of bacon fat to a large mixing bowl and add olive oil, vinegar, honey, mustard, chipotle chiles, salt, and pepper. Whisk to form a vinaigrette. Add all cooked beans, jalapeño chiles, green onions, and crispy bacon and gently toss to evenly coat. Taste and adjust seasonings with salt, pepper, and vinegar as needed.
To serve: Squirt or spread a little cilantro aioli on each crispy tostada and top with frisee lettuce. Mound bean salad mixture on top and garnish with avocado slices and a crispy Serrano ham slice if desired. Serve immediately.
Cilantro Aioli
1 bunch cilantro
1 lime, juiced
Salt and freshly ground black pepper, to taste
1/2 c. mayonnaise
To a food processor, add cilantro, lime juice, salt, and pepper.
Pulse until cilantro is very finely chopped and a paste begins to form.
Add mayonnaise and combine thoroughly.

wine pairing
w/ Organic Wine Exchange + guest wine expert
Alice Feiring says: Philippe Bornard 'Tant Mieux' Sparkling Ploussard is a good fit for the Aji Amarillo Fried Chicken.  This was pretty challenging and with all of that citrus, a red wine would be difficult, but this spunky sparkler from a red grape has plenty of spice and a touch of sweetness, plus the needed acidity to handle it all.
Philippe Bornard 'Tant Mieux' Sparkling Ploussard @ OWE

Alice has been published in most of the glossies in this country as well as the New York Times. She is the author of two books: The Battle for Wine and Love (Harcourt) and Naked Wine (Perseus Books). When not on the road learning about wine, Alice is working on her personal writing, rereading Letting Go or Hudson River Bracketed, and dreaming about a cellar full of Domaine Romanée Conti. You can find Alice on Twitter at @alicefeiring, or her blog The Feiring Line.