featuring:
Ricardo Zarate
from:

Mo-Chica
Los Angeles, CA
recipe:

Causa Norteña (Peruvian Aji w/ Sauce)
Holy Mo‑Chica, here we come. But first Justin has to find our way to Los Angeles Fish Company in downtown TRAFFIC. Let's find an alternate route. Keeping your eyes on the road in this barrio is difficult. So many visuals… the old Sears building. Tent city. Barbed wire. Dang.
We arrive to much action and hustle. Watch your back or get run over by a tuna. Did we bring the fishing poles? HA. The eye balls immediately grab our attention. Chilly.
Sorry Ricardo, you're a close second but Kenny is the man at L.A. Fish Co. He helps us find the best Spanish mackerel, our star for the day…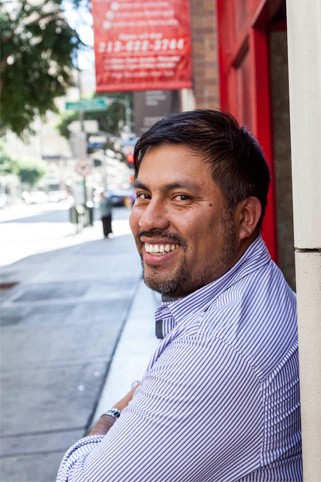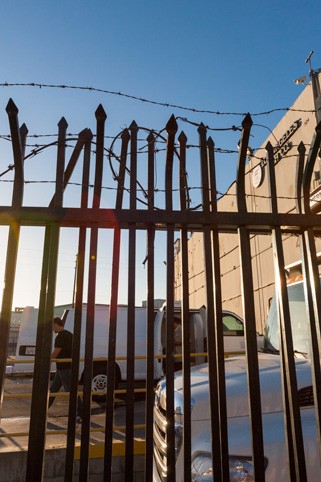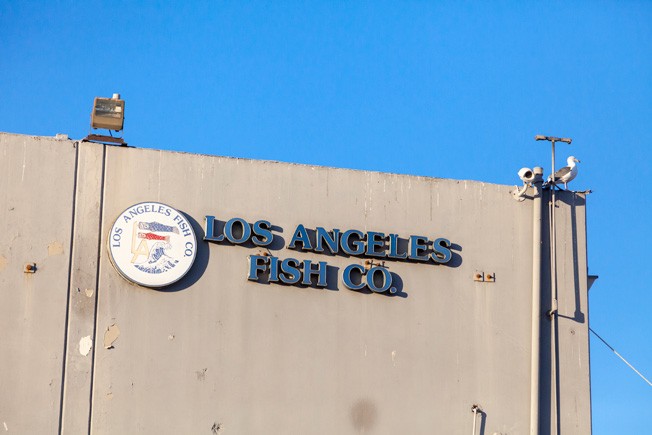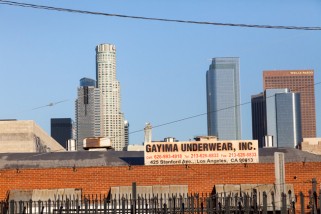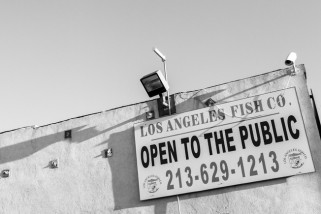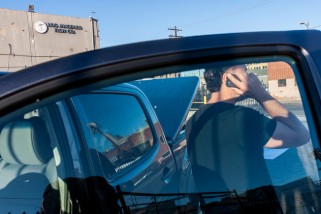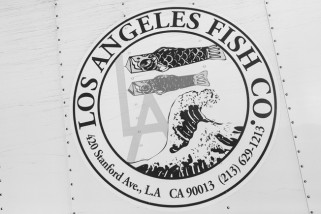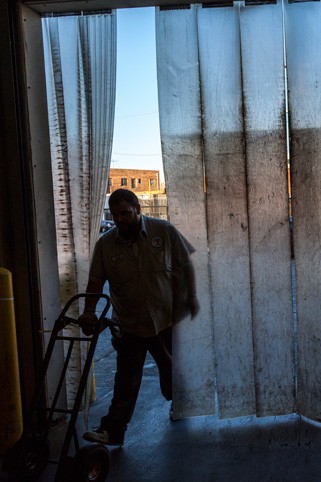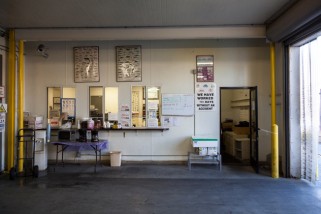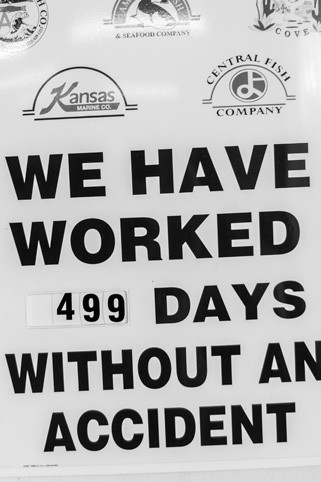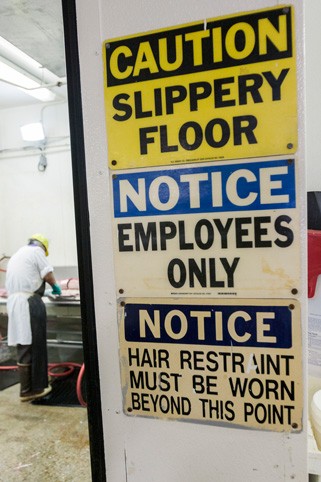 Twelve brothers and sisters? Names please.
From top to bottom… Teresa, Marcos, Lucho, Anna Maria, Rosalinda, Manuel, Miguel, Julio, Carlos, Jugo, Ricardo, Luisa, Lorenzo.
Nice.
Just don't ask me for my nieces and nephews [all laughing].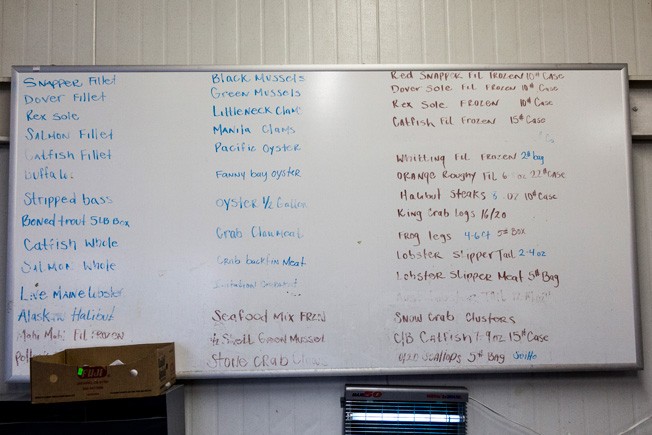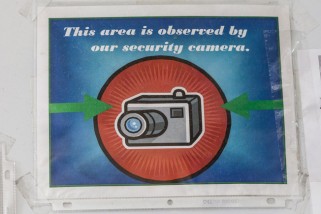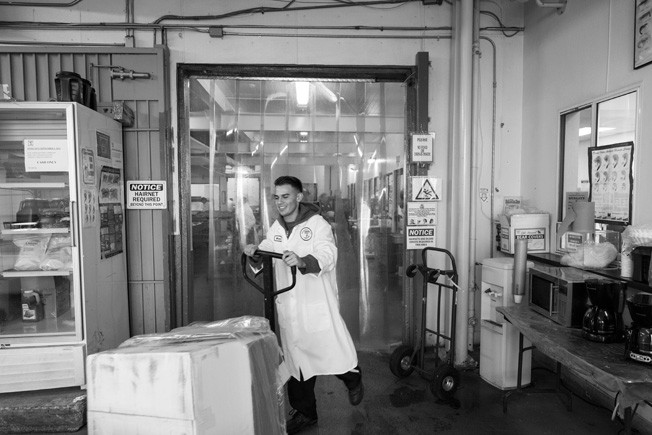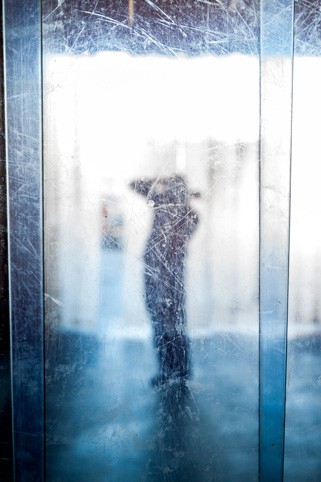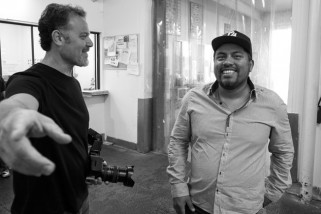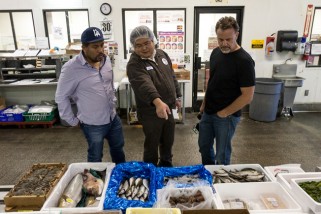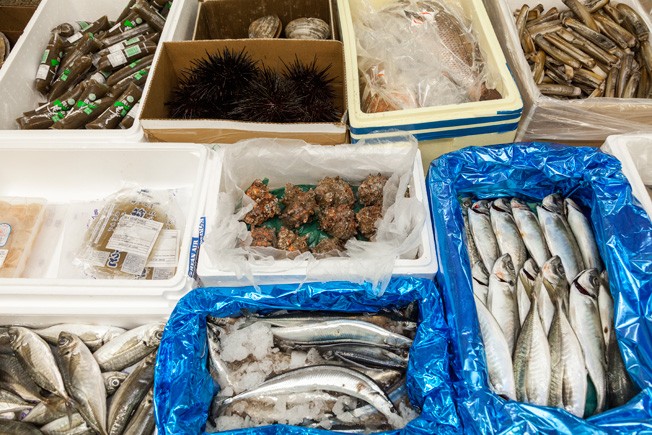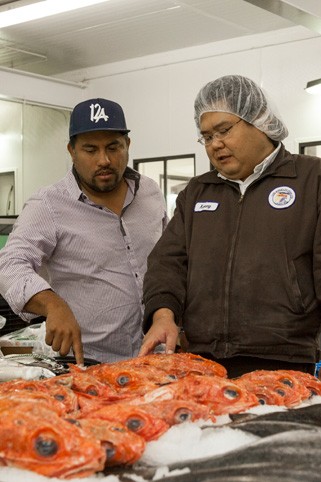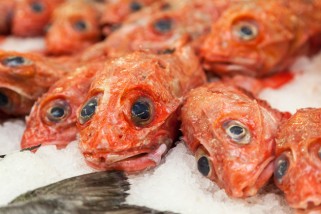 Growing up, is there a dish you were most proud of making for the family?
Actually I was very famous in my family for cooking a ceviche de polla, which is chicken stew but with a ceviche flavor. That was a dish I learned from my grandfather. It has onions, aji amarillo, garlic, a little cumin, and then you add some cilantro, obviously the chicken, and you reduce it so it's like a stew and when it's almost ready you can add potatoes or potato starch to thicken. When it's almost ready you finish with some lime juice and it has the flavor of a ceviche, with the spicy aji amarillo. That wasn't the first dish I made, but it's the one they liked the best.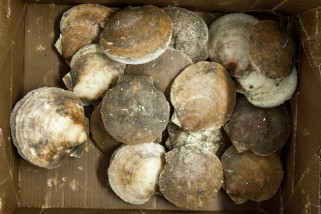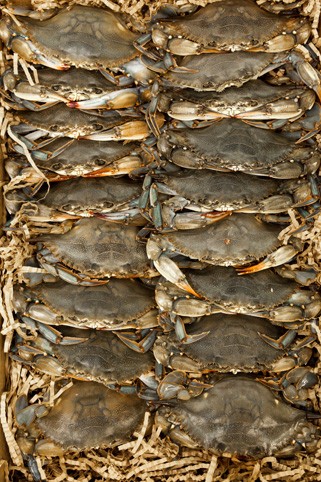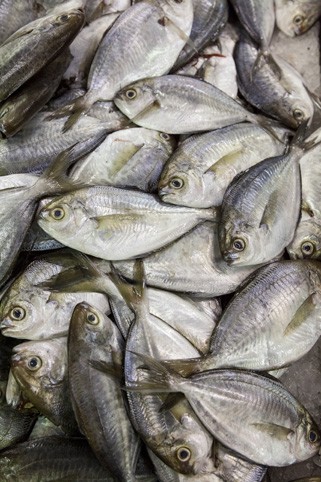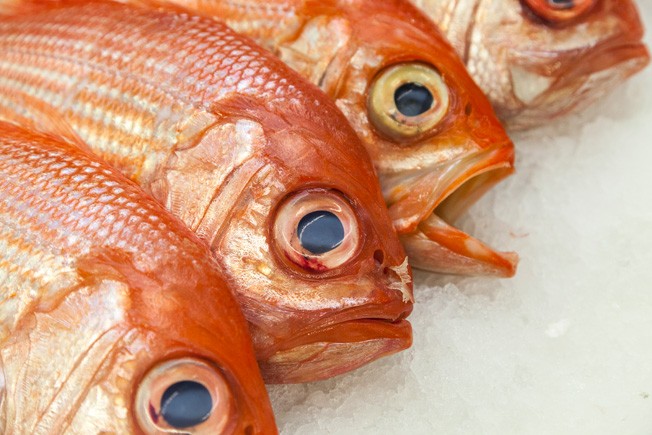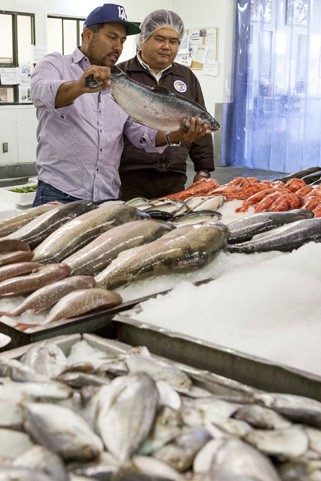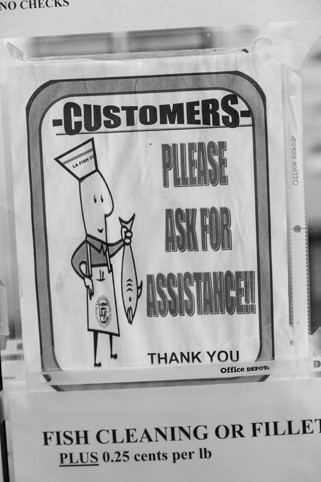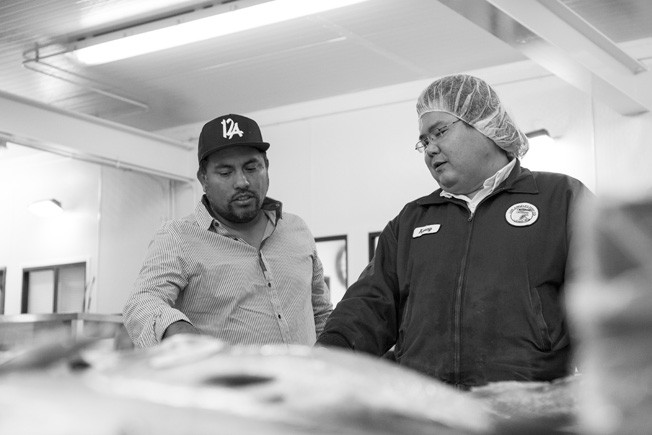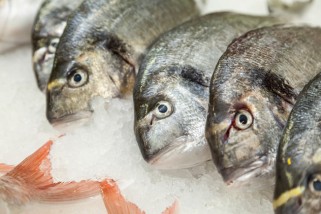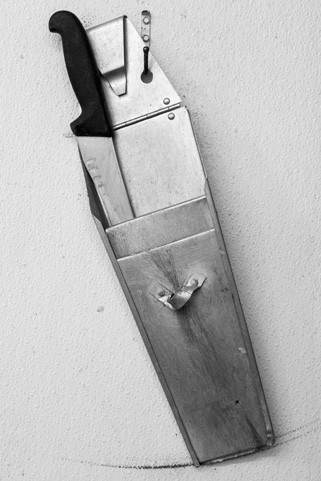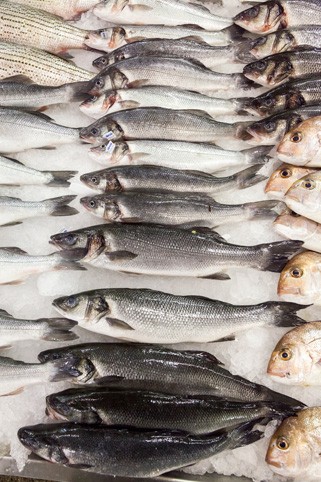 What did you do as a kid growing up?
I did a lot. I worked at a lot of places since I was very young. I never thought I was a poor kid that had to work, but that I was very privileged to work. Regardless if I had to support the family or either because I really liked it, I was following the example of my older brothers and sister that really had to work to support the family.
One of my first jobs related to culinary was these anticucho pop-ups. I would take discards we call anticuchadas and tell my neighbors I'm going to be cooking this Sunday. So I would presell the tickets, make the money, barbecue and cook it right there.
Did you play any sports?
I did, I played soccer… I'm better at cooking I think [laughing]. I wasn't a very good player but they forced me and it was fun. I was the last one they'd choose for the team, but the good part about being in a big family, especially in el barrio, my neighborhood, is at least they would always choose me. I'd have big brothers waiting that said if you don't choose my brother I'm going to give it to you [all laughing]!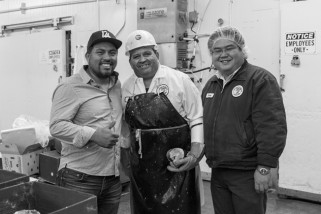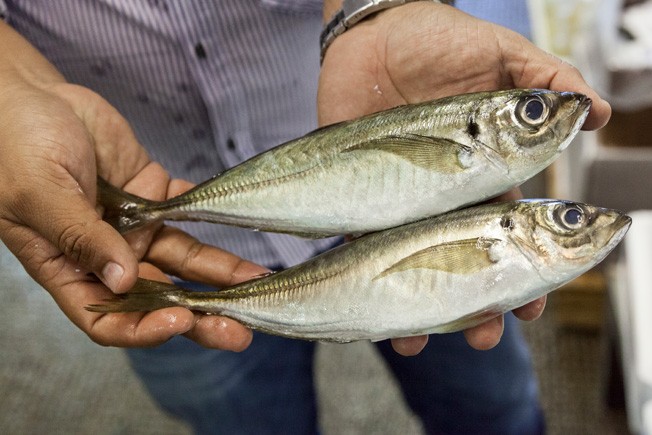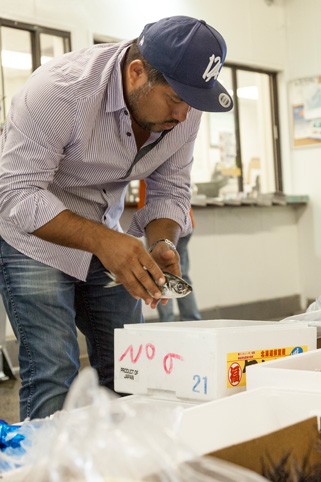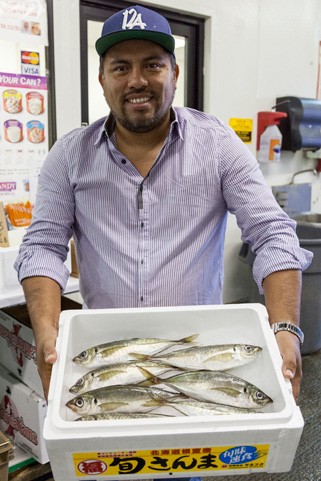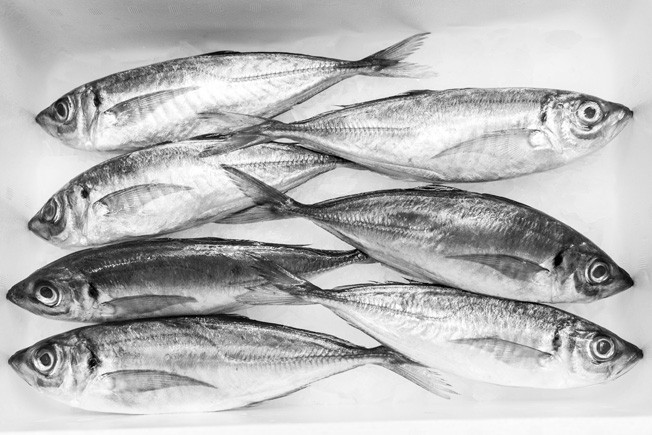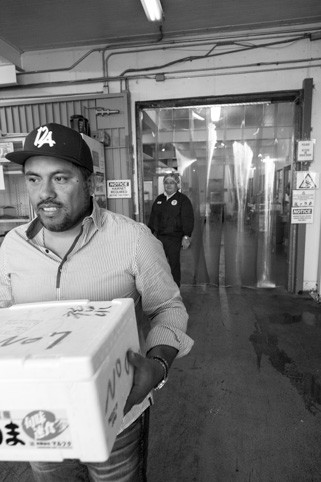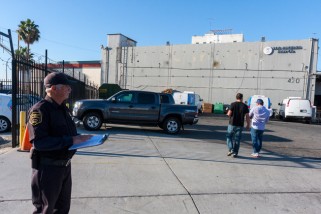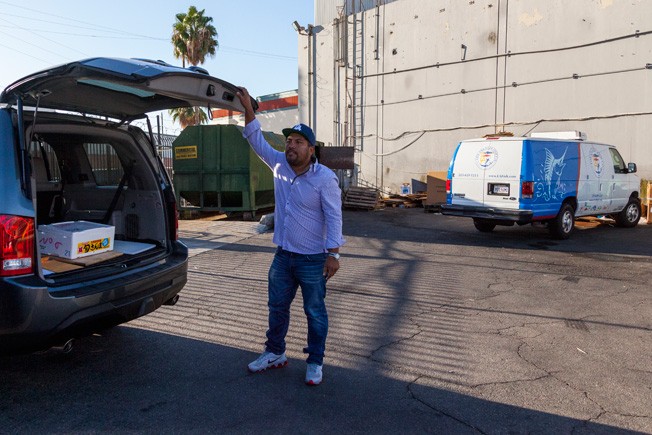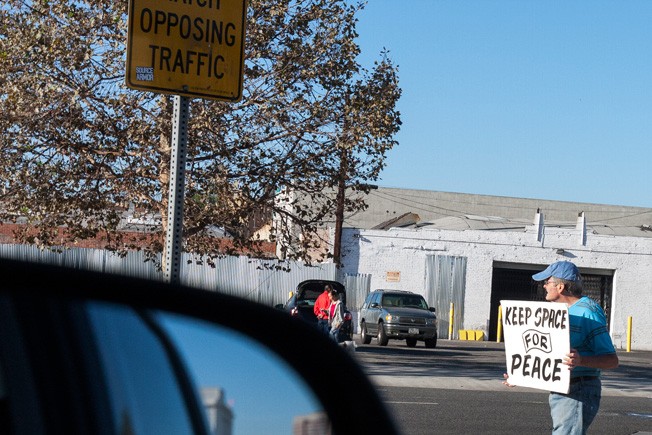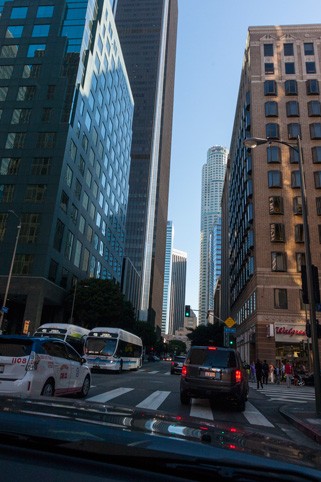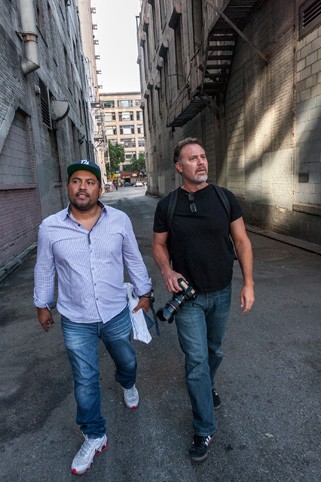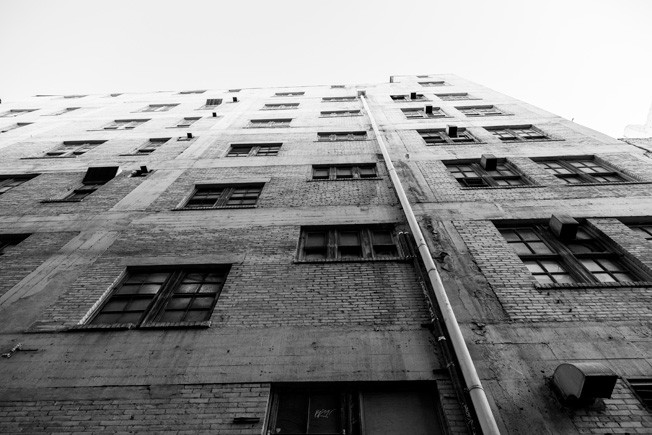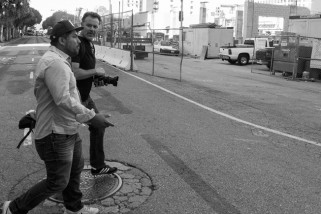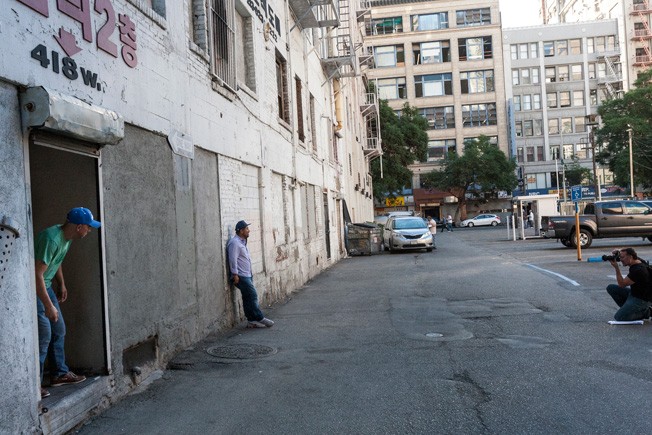 Shoes hang on a wire and a potato hangs from the ceiling. Little Peruvian statues line the wall. Very cool place. A menu-slash-art-piece hangs above the kitchen with clothes pins and Ricardo starts the art class with yellow and red for our new dish. You can tell he's proud. Cut the fish already! The drying rack is constructed and one by one the Spanish fish are hung out to dry…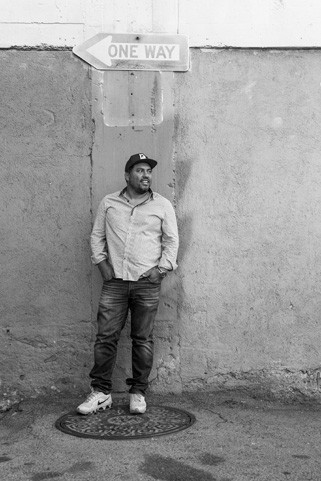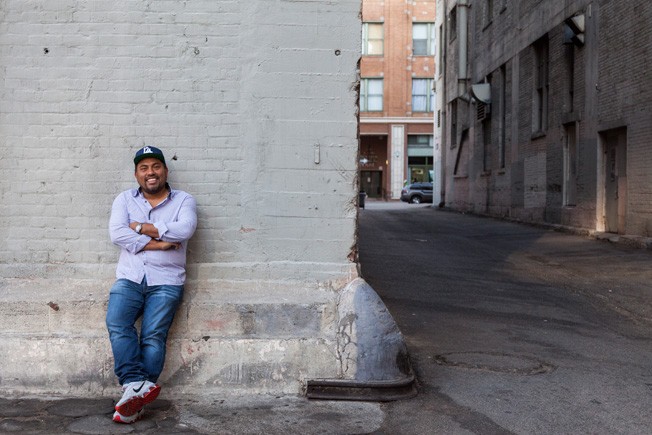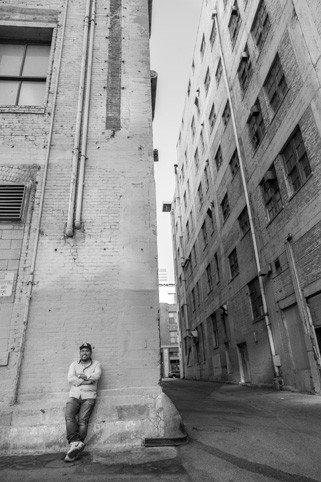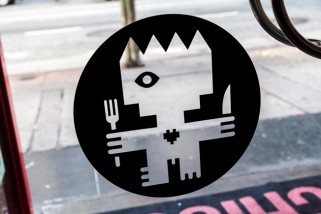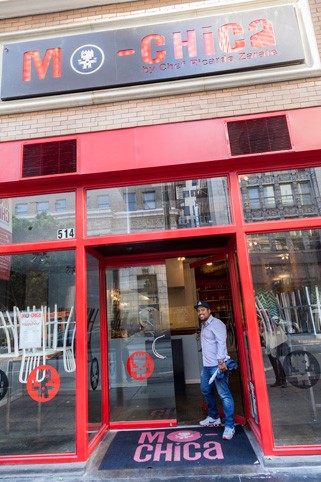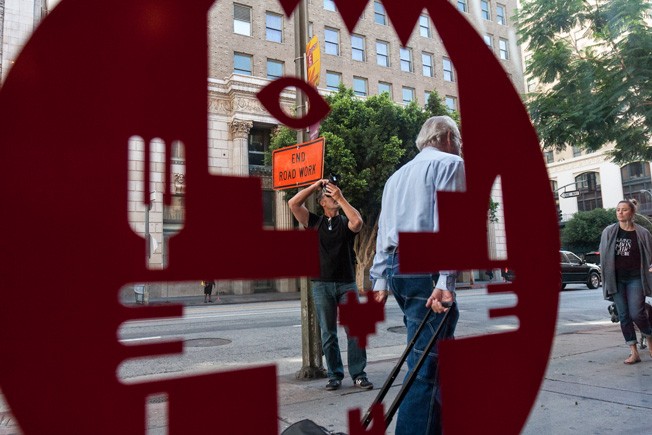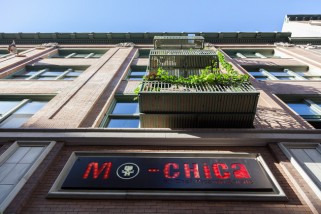 Is there great fruit from Peru? What's the best?
There is a lot. There's one here available, the chirimoya. That was one of my favorite fruits. I just went to Peru last week and it's everywhere. It's huge. I was very lucky before I came to America that I traveled a lot around my country and really fell in love with fruits of the Amazon, of Peru. There is one called the cocona. Cocona is a fruit like a mini pineapple but it's really really beautiful. If that was available here I would die for it.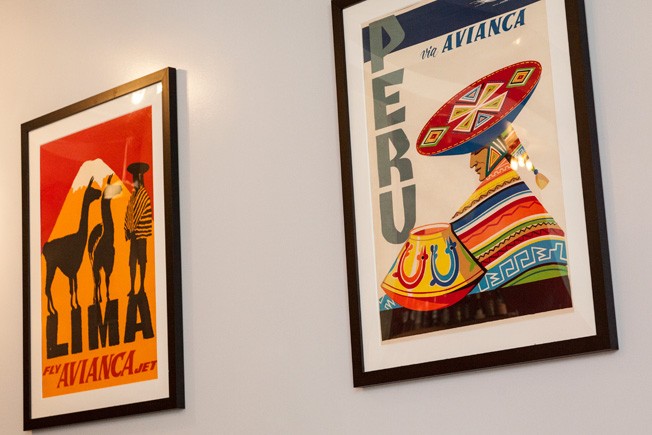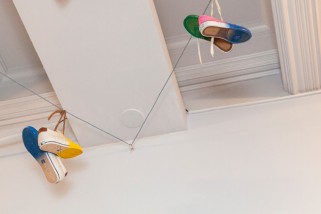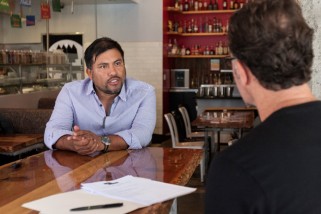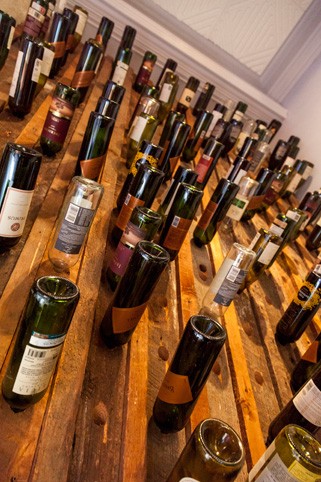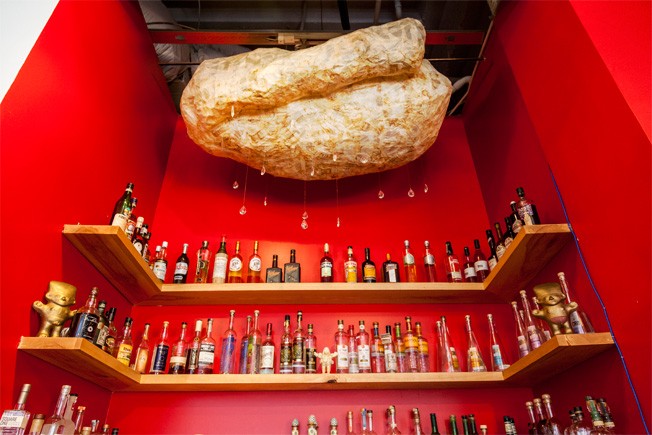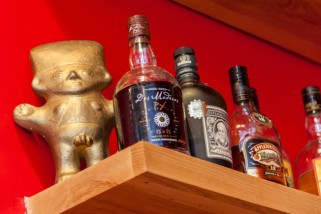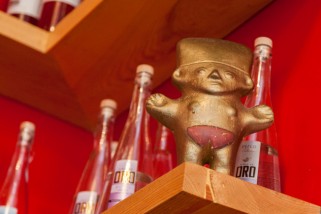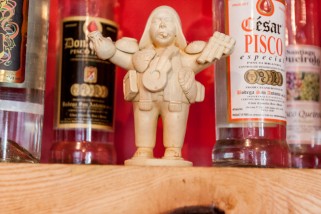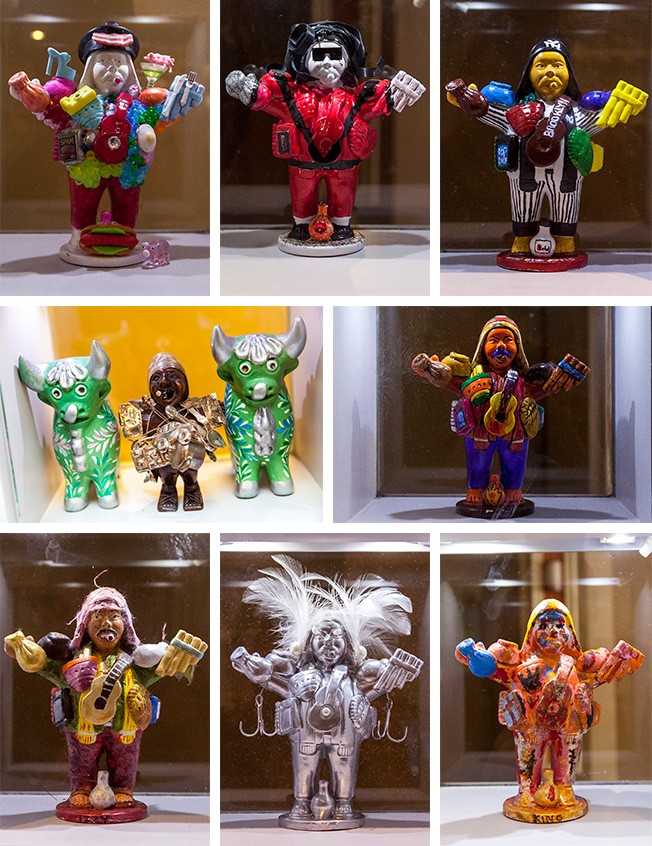 When did you start going to the L.A. Fish Company?
When I came to Los Angeles the second time in 2009 I came with a mission, I wanted to open my own business. I already worked 20 years of my life. It's time. I started from a little, with all my money, and I opened Mo‑Chica. I started looking for connections and I heard about L.A. Fish and started a relationship with Kenny, my vendor.
I remember going there every day at six o'clock in the morning when they opened. I would wait there, the first one to go in, and I would always ask for the best fish. Very particular for each dish. They would look at me and I was afraid they were angry. Who would come and make a big deal just to buy one fish? But I didn't have a credit line so I would have to buy day-to-day. Slowly we grew and I was able to buy two or three. Now I buy quite a lot.
When you talk to suppliers, you need to build up the relationship. They get to know you and learn what you're looking for. Sometimes he'll send me fish I didn't even ask for, because he knows I will like it.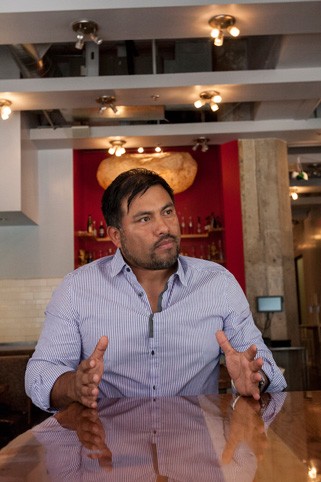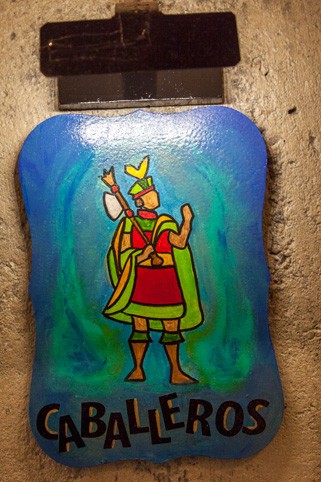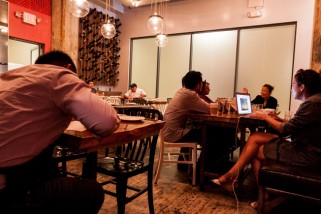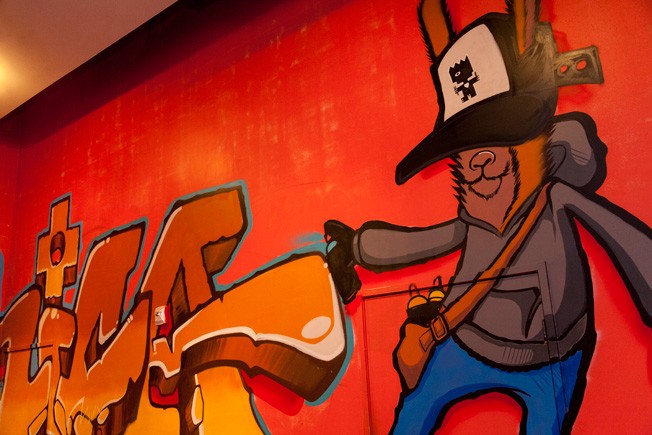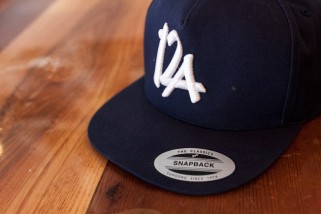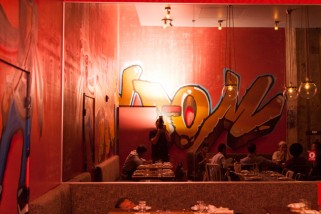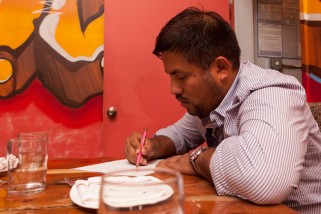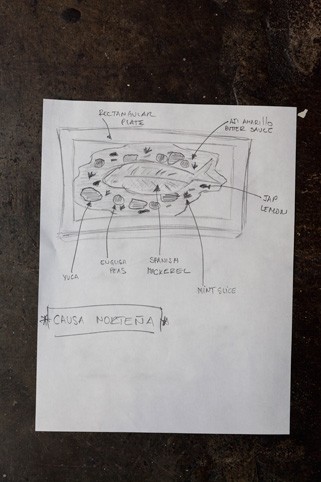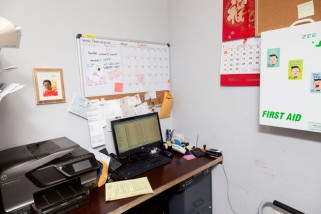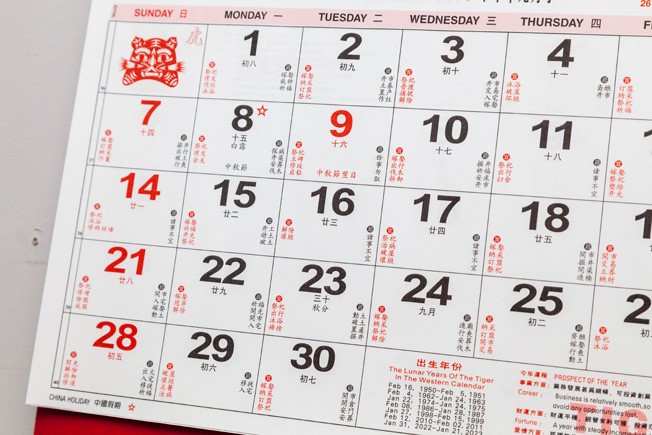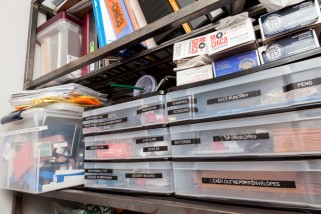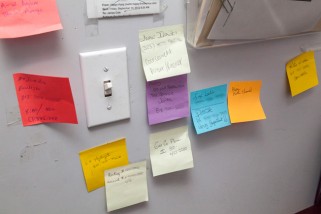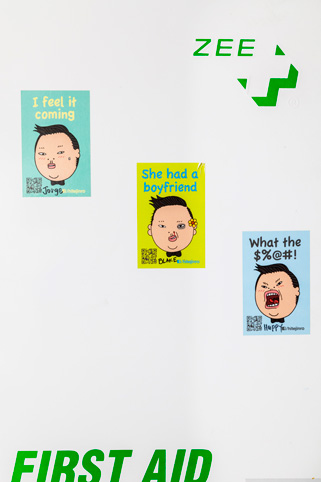 What are a few words your sous chefs would use to describe you?
That's a good question [looking toward the kitchen]. I worked in a lot of hard kitchens and I tend not to be a tough or screaming chef. I like to teach. They come to me with a situation and we try to find a solution. It's hard. I don't know what they would say about me because I would never ask.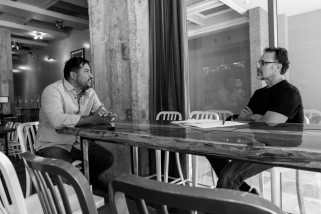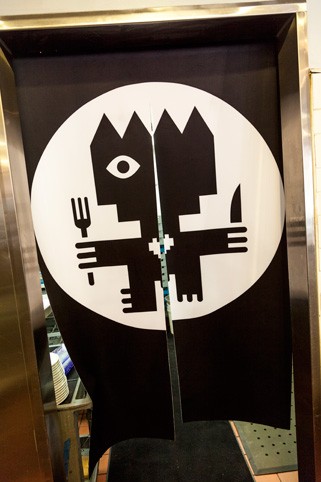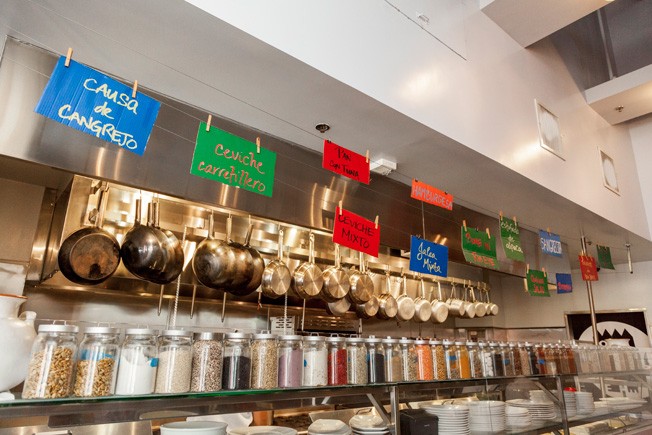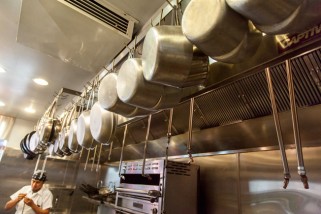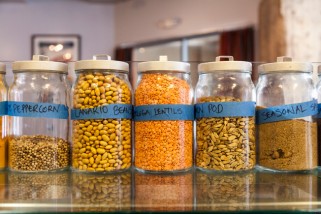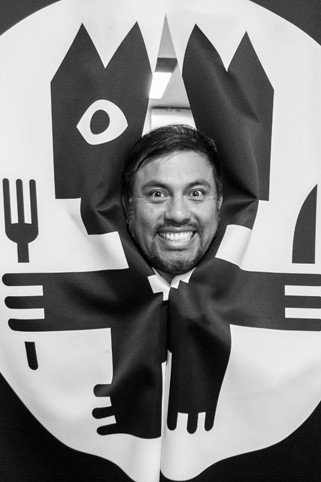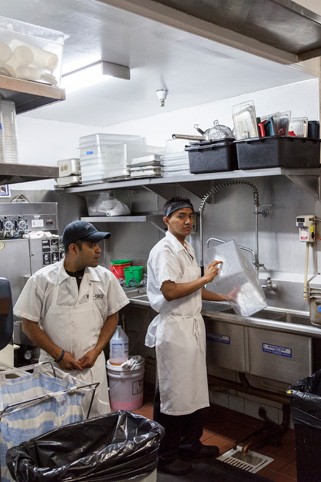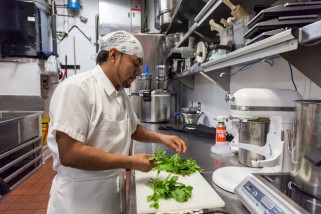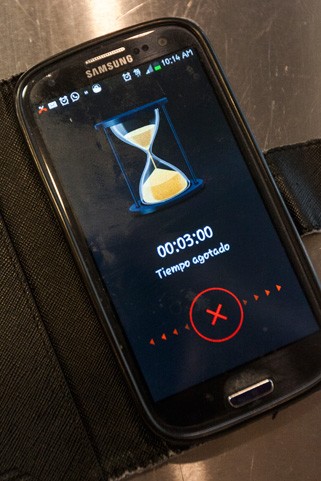 When did food capture you?
We need to go far back, to Peru. When I started cooking I always say I was very lucky to have a family that supported me. If they said my food was no good, if they didn't encourage me, I probably wouldn't be cooking right now, you know? The good thing about cooking is that you have the answer right away. If they like it, you see a smile.
I didn't know I wanted to be a chef but every time I would go to my friends or to a party I would run to the kitchen and ask the mom how did you do this? Most of my learning was from the mom of my friends. There was a joke that they thought I was gay. I'm from South America and at that time it was a bit machis, you know? Only women were cooks. But I didn't answer. I just liked cooking and continued talking to the moms, so another group of my friends thought no, he's not gay, I think he's just hitting on the moms [all laughing]. OK, whatever you decide my friends. I didn't want to waste my time explaining that I just liked cooking.
I remember when I was young my first cooking course I paid for was to make panettone, the Italian sweet breads. I would find different courses in the newspaper. There was no culinary schools at that time. I actually found one but ended up realizing it was more of a business school for restaurants and hotels. I ended up studying cuisine in London.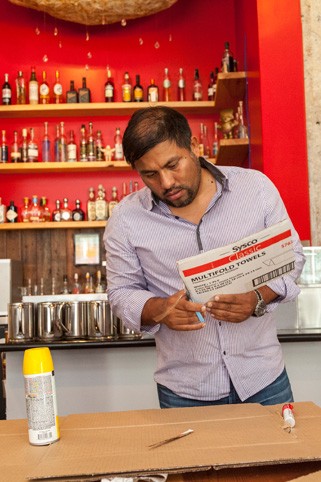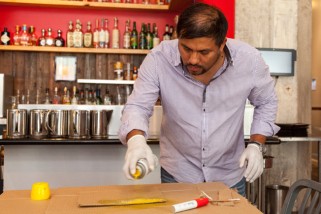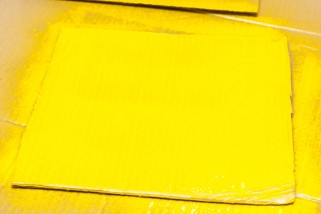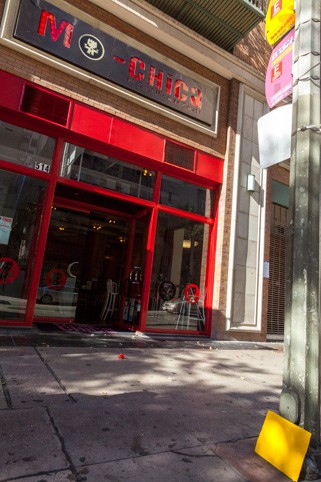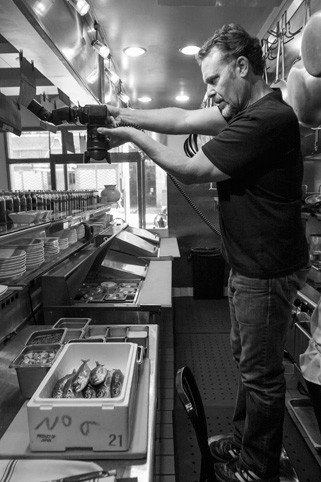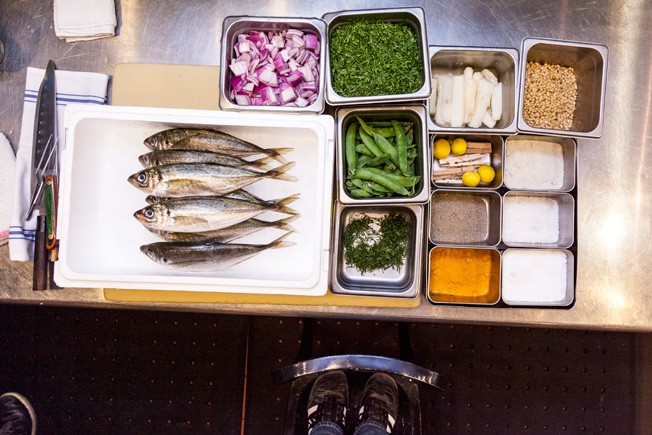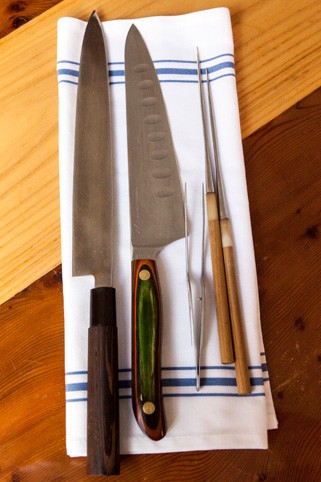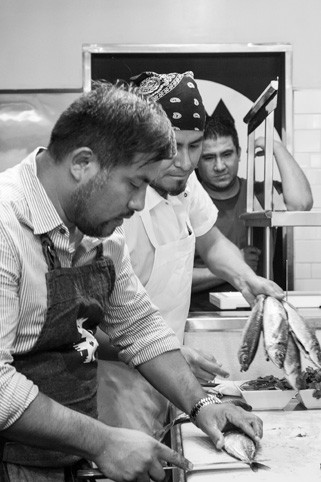 the recipe:
Causa Norteña (Peruvian Aji with Sauce)
by Chef Ricardo Zarate
For aji fish
1 pc. aji or Spanish mackerel
Salt
Pepper
Garlic
For sauce
3 tbsp. olive oil
1 tbsp. aji amarillo paste
1 tsp. garlic chopped
½ c. onion chopped
½ tsp. cumin
½ tsp. turmeric
Salt & pepper
½ c. fish stock
2 tbsp. cilantro chopped
2 tbsp. mint chopped
2 tbsp. butter
¼ c. fresh english peas
4 pcs. boiled cooked yucca sticks 3 in. long
1 lime or fresh yuzu
For aji fish
Clean and open butterfly aji Spanish mackerel
Chopped garlic very fine and rub over fish, both sides
Sprinkle salt and pepper
Hang fish over a rope to sun dry for 2 to 3 hours
Grill your fish, skin down first, until crispy
For sauce
Heat a pan and add oil shallow.
Fry garlic, onion, cumin, turmeric until you start smelling fragrance of the spices.
Add aji amarillo and do the same.
Incorporate fish stock reduced a bit.
Add english peas and yuccas.
In a few minutes add butter seasoned with salt and pepper.
Add chopped cilantro and mint and finish with squeezes of fresh yuzu or lime juice

wine pairing
w/ Organic Wine Exchange + guest wine expert
Peruvian food is making it's way into the food scene and with it is the heat of the aji amarillo chili. The effervescence and slight sweetness of the Pizzolato Moscato IGT is a perfect pairing for the heat of the chili. Not only does it cool the mouth, but the bubbles help sooth and balance the palate.
Get a bottle of Pizzolato Moscato IGT at O.W.E.

Ann Rabin Arnold is a 3rd generation wine enthusiast, that grew up in the retail wine business, that began with her grandfather in 1938. As Ann reentered into the wine scene, she noticed a niche that was not clearly defined or well represented. This lead her on a path to bring together two of her passions:  wine and organic products.  The dream of representing organic vineyards and wines from around the world is now a reality.
On any given day you can find Ann visiting wineries, finding new recipes to enjoy with her family or simply having fun with her 5 year old daughter who may soon be the 4th generation wine aficionado.
You can find Ann on LinkedIn or any of the Organic Wine Exchange's social media sites.