featuring:
Jessica Koslow
from:

Sqirl
Los Angeles
recipe:

Roast chicken salad + herb dressing + lemon verbena & mint tea
405, 605, 5, 101. Exit Silver Lake and up the hill we go, rising above L.A. on a skinny, windy road. A knock on the door and we're greeted with a smile, hello, and a hand shake. Hey, Jessica. Her guard dog (Toto? No) says get outta here.
Her space feels like a modern treehouse, and what a view. Palms in the distance like little dandelions, herb garden below. Feels like I've known Jessica for a while, stress free and just hanging out.
She grabs her shears, a bag (nice branding) and we follow her below. Chop chop, snip snip, the smell is amazing. Holy scents! You're gonna make tea with this? YEP.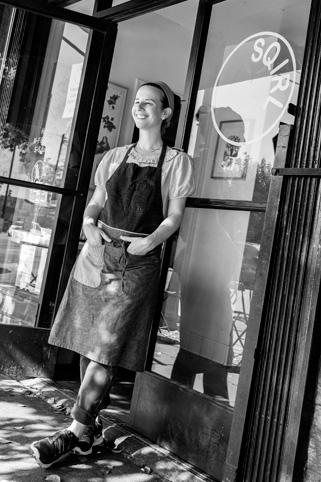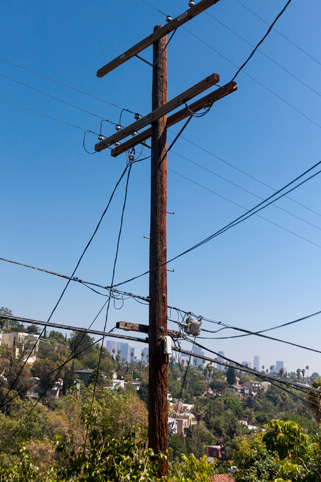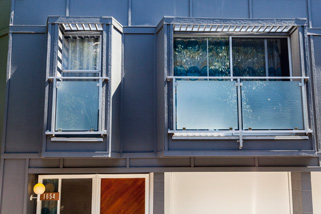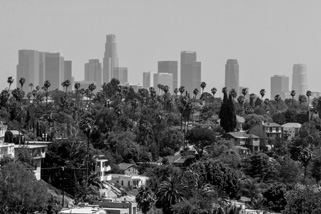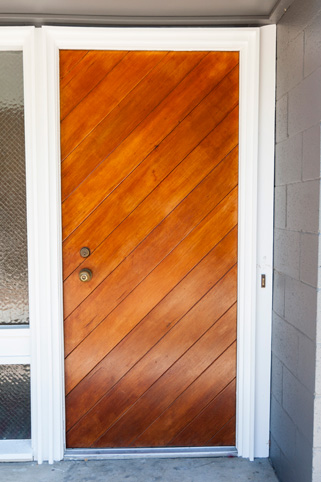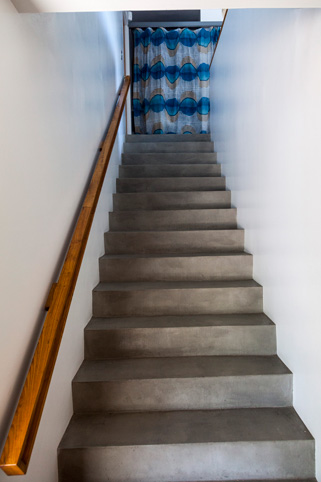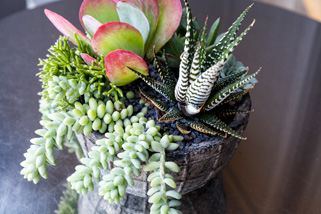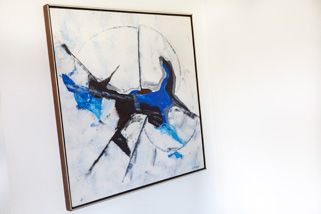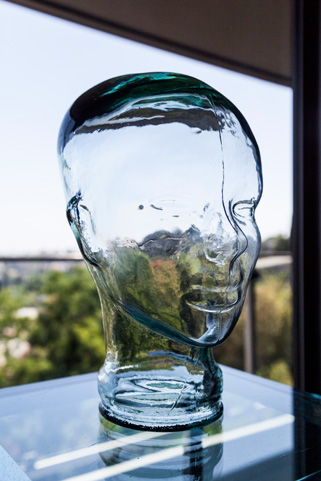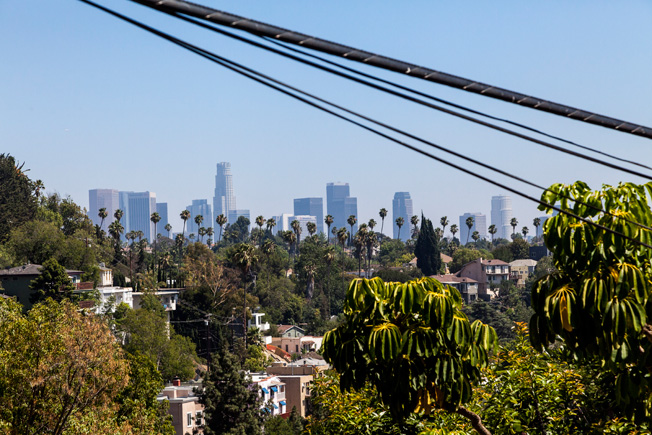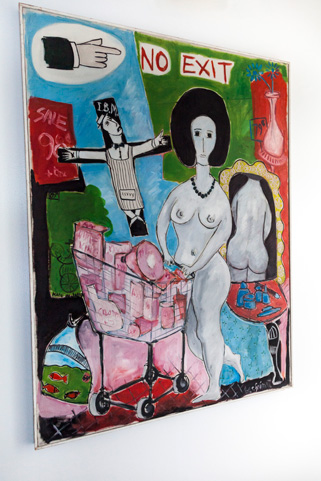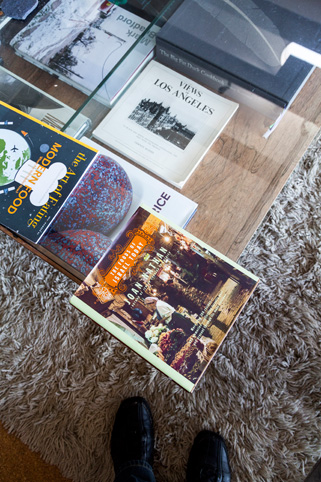 When did food capture you?
I've always loved food but I grew up as a figure skater and so I had to watch what I ate. Only when I went into college and grad school was I able to explore my relationship to food. When I moved to the South, I ate at Bacchanalia, which is a restaurant in Atlanta, one of the best restaurants in the US, definitely one of the best restaurants in the South. And it blew me away. The meal, the experience, everything blew me away. I was young, like 22, still figuring it out. That was my first foray into really having that connection with food.
Why did you start with jams?
I wrote to Bacchanalia after I had that meal, I wrote a letter to them. I said, look, I'll scrub your floors, I'll do whatever it takes, but let me cook in your kitchen. I really have a sweet tooth and I wanted to work in pastry and they hired me on as a pastry chef.
Part of the food mantra in the South is everything preserved. Pickles, jams, charcuterie, it was just part of my daily regiment. We were doing it there out of necessity. I think in California, we see it's sunny all the time so we take for granted that we have all these varieties, that our growing seasons are long enough to grow things that have an extreme amount of flavor. Nowhere else in the States, if not the world, do you have that kind of growing capacity. So when I moved here to L.A., I used that technique I learned in the South and married it with this excitement for varieties in produce. Does that make sense?
Sure, kind of.
You'll figure it out.
Did you say the word 'jam' in there? 
Did I say 'jam' in there? I don't know.
Jams, preservatives…
Preserves!
Right [laughing].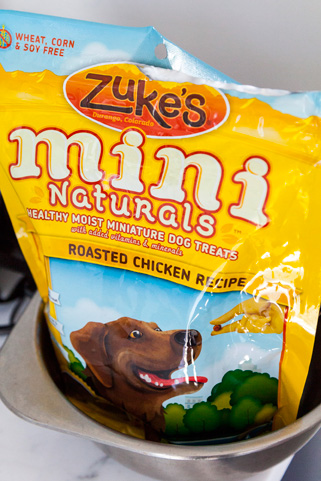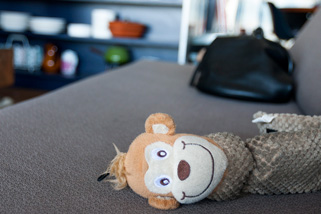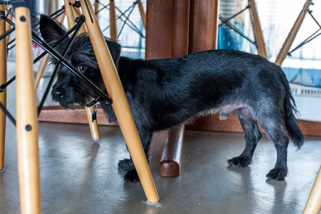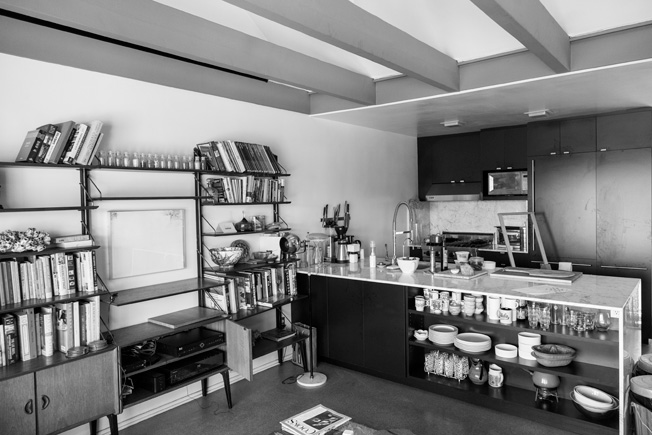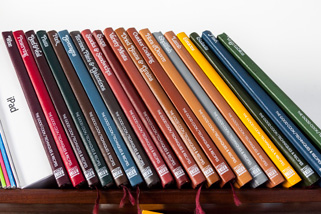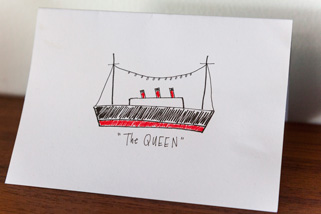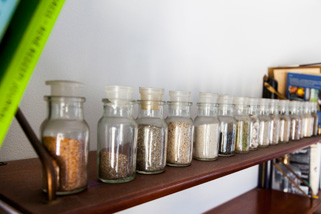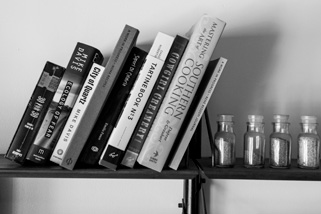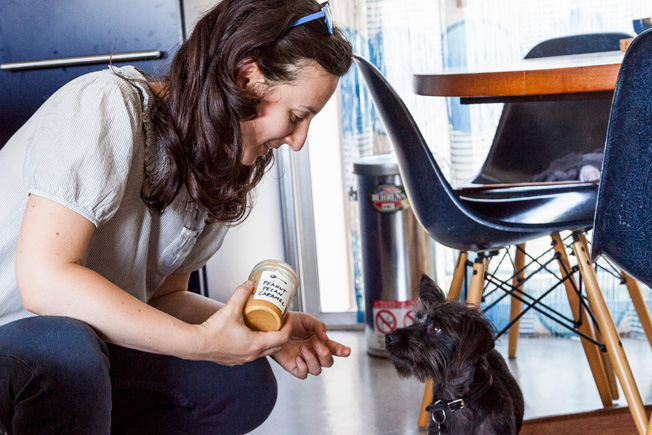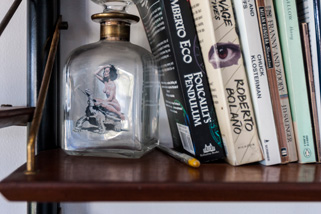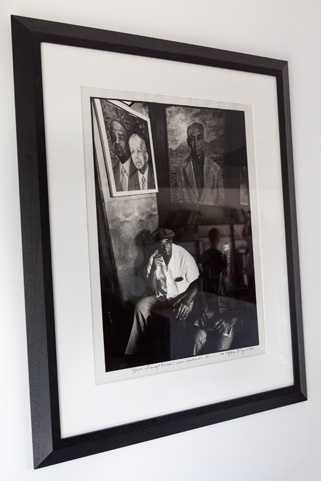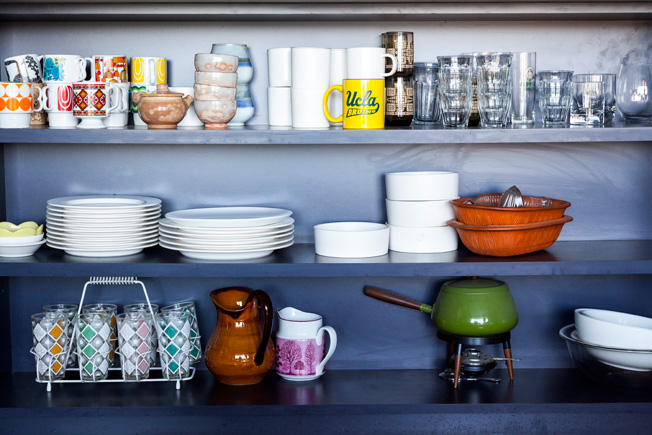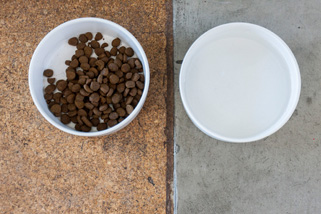 Curious to hear about your rice bowl… the inspiration and why it's so dang popular.
I don't know. It's very vibrant in flavor with the sorrel and the preserved lemon and dill. Dill rice is a Persian thing. I have a very good friend that I grew up eating dill rice with. Sorrel itself, as a puree, is incredibly delicious. It was just a happy accident. I have no brilliance behind it. Those are the things that happen.
I would love to tell you I have some crazy genius. The thing is, salmon and sorrel is a very popular French traditional dish. I ate it at this place called The Cass House, in Northern California, and I decided I wanted to eat sorrel on everything. I took that into my dill rice. And we preserve lemons here, we make hot sauce here. Our hot sauce takes 2 months and all of those flavors, the nuance of lactic acid and preserved lemons, it's very Californian in a way. It's incredibly successful and I have no idea. We thought these are great ingredients that all taste really vibrant. Let's put them in a pot and see what happens. It was great.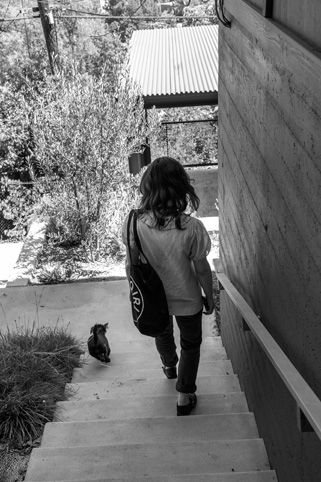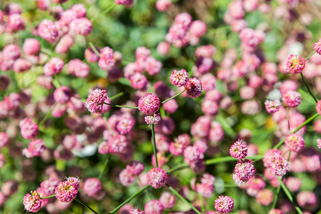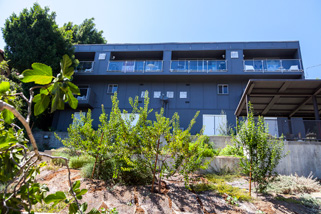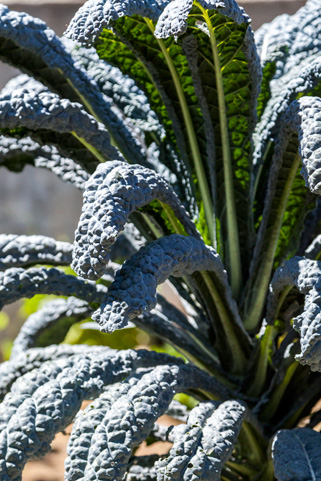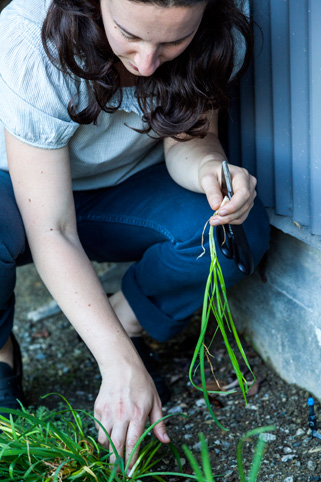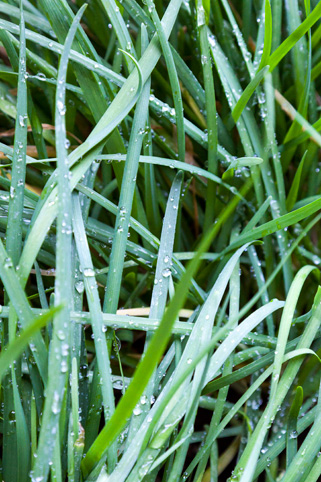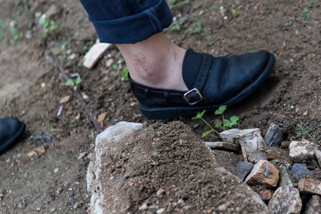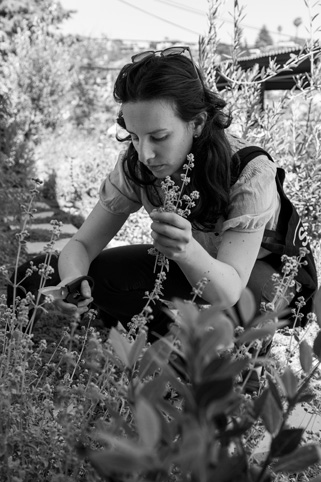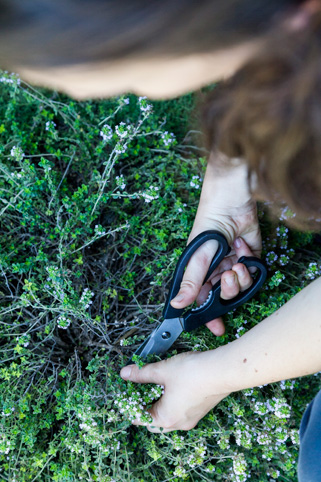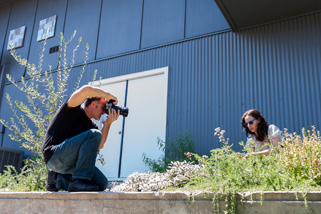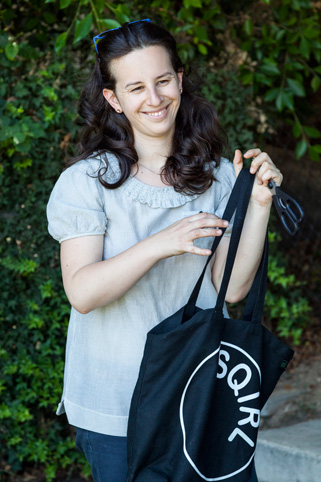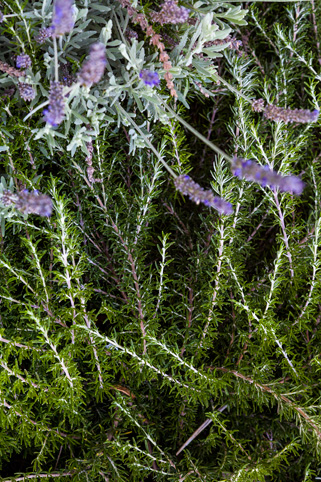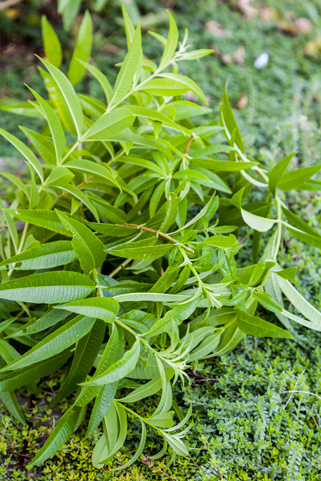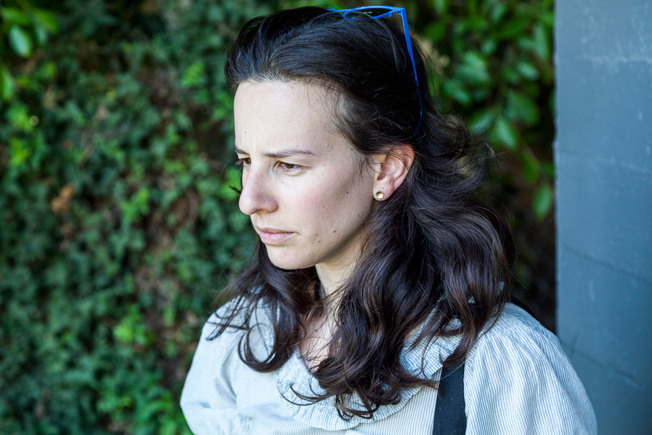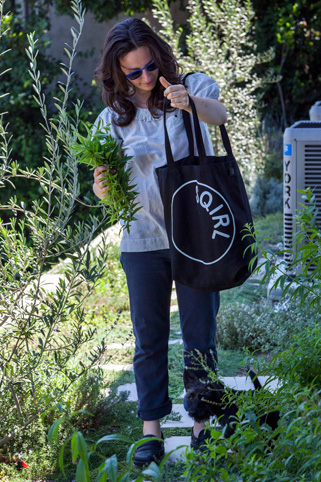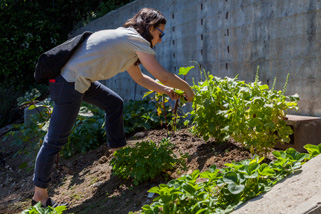 What is the favorite part of your menu?
I think it's exciting that we all have a similar idea of what breakfast and lunch is, and for us (at Sqirl) it's trying to reimagine breakfast and lunch so that it's different but still seems familiar. Staples are the most interesting to me, things that are standard and never change. Most of the time on a menu it's a burger or steak frites. But none of our staples are things you've heard of before. That's what exciting, to try and create things that become staples that were never in anyone's mind before.
For example?
The rice dish we talked about, the sorrel rice bowls, that's a great example. The Kabbouleh, which is a kale salad made with puffed rice and cauliflower instead of couscous. We have a carrot pancake on the menu, that's become a staple.
Sounds tasty.
We also have a burnt brioche, where we take brioche and char it over a flame and top it with ricotta and jam. Again, it's the thing that people are like, wait a minute, I haven't had that before but now I'm putting ricotta on every piece of toast with jam and it's delicious. It's an exciting thing to take staples and elevate them.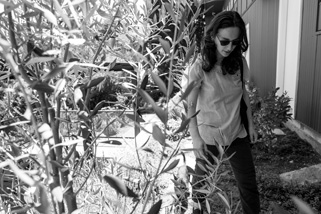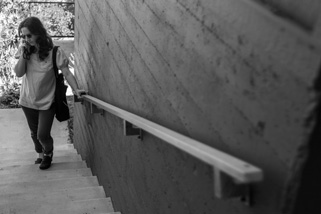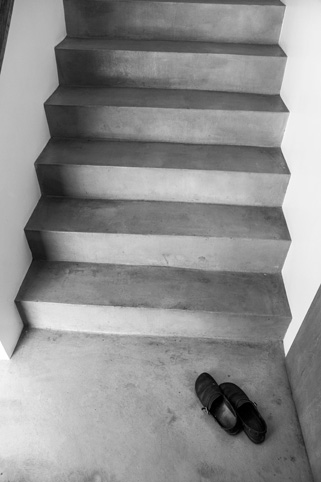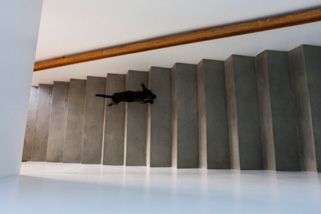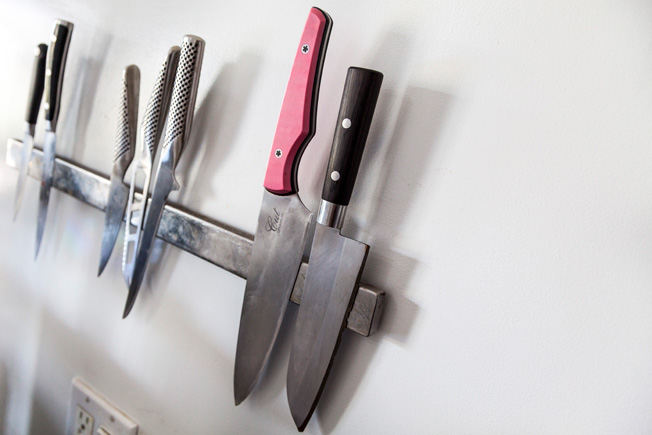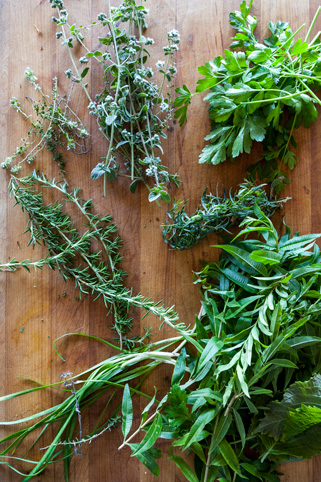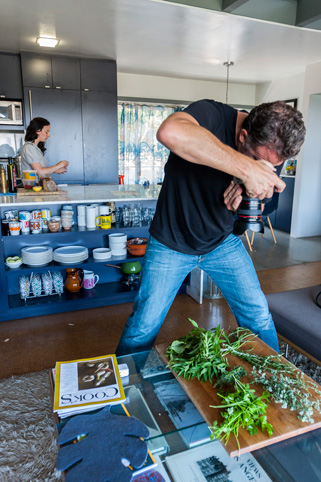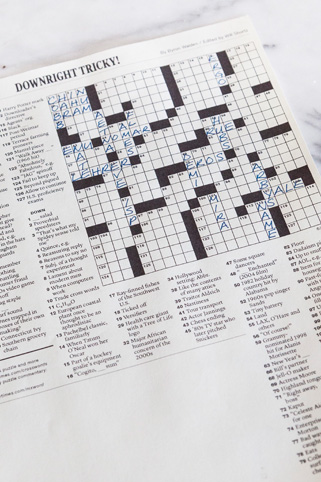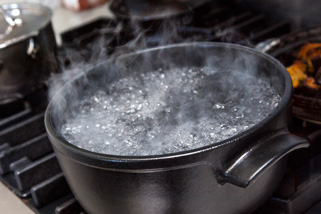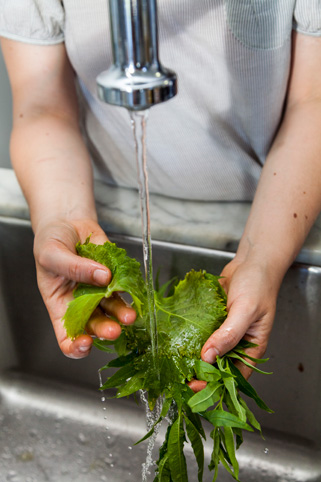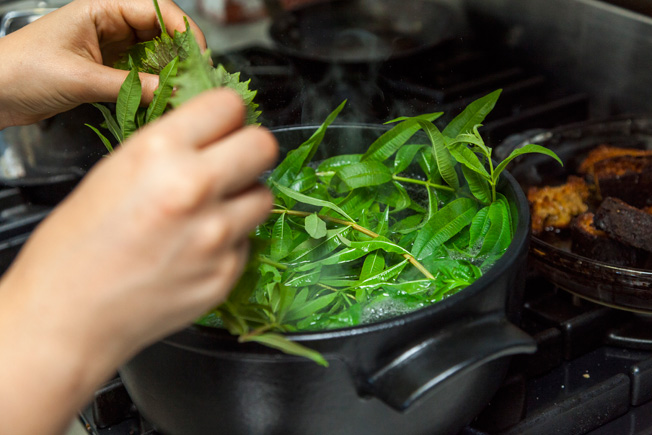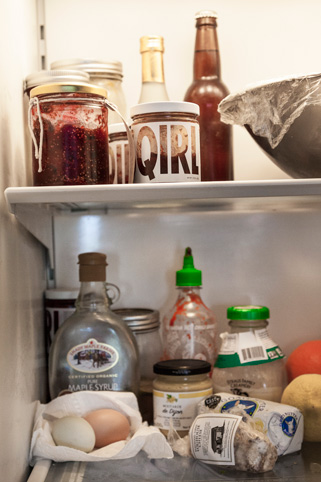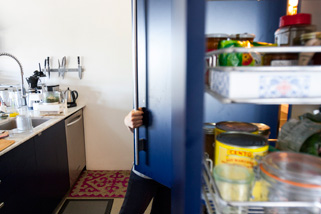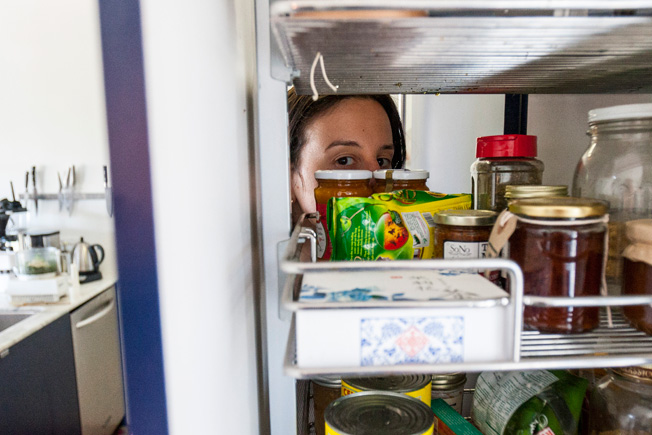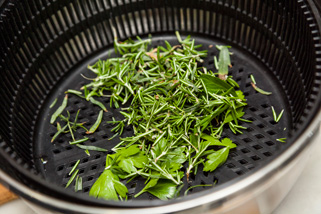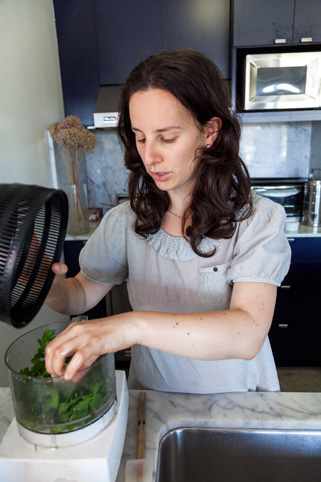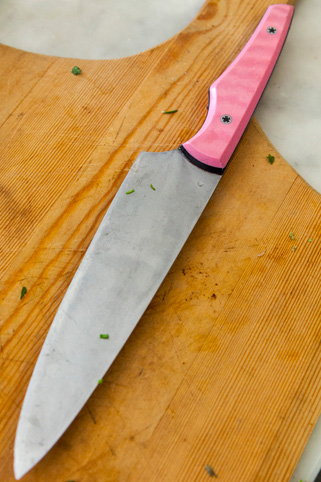 What are your favorite ingredients to cook with?
Well it depends, right?
Okay. Lunch ingredients.
You know, I love vegetables. Bittman talks about protein being an accessory, and I think a very similar way. I think that your body needs a lot of greens and legumes and those kinds of things first. I tend to cook well with all sorts of greens and vegetables and herbs. That's what I love. Do I need to give specifics? Do you want specifics?
Sure. Let me do it again. What are your favorite ingredients to cook with?
[Jessica looks outside, thinking]
Bananas, coconuts, pineapples, ding dongs?
None of that stuff [smiling]. Gross [laughing]. No, just kidding. I think I would have to say that I like to cook with brassicas, which are brussels and cauliflowers and broccolis, and leafy, hearty greens. I really love dill and tarragon and chives. I think those are my favorite herbs. If I'm thinking about a seafood, spot prawns. I love to cook spot prawns. And roe, too.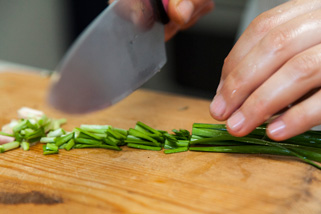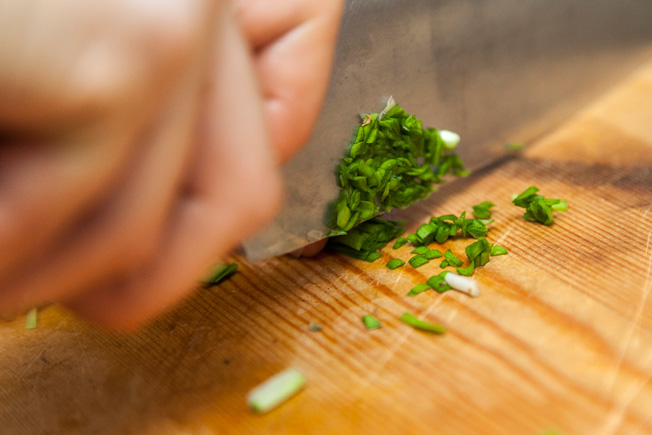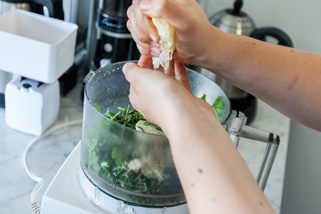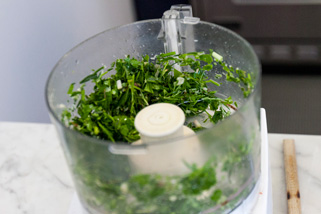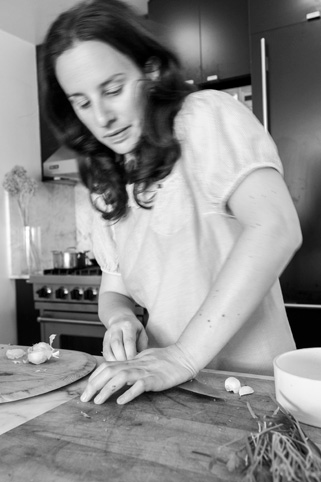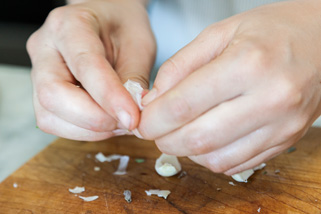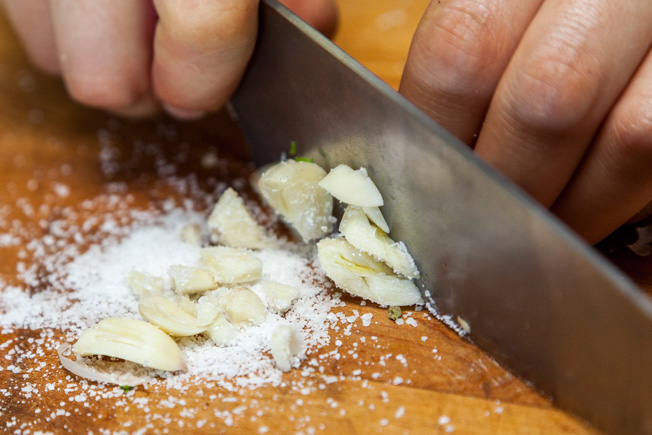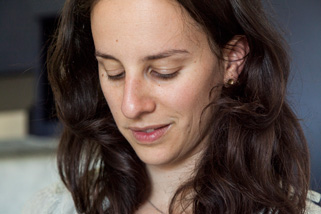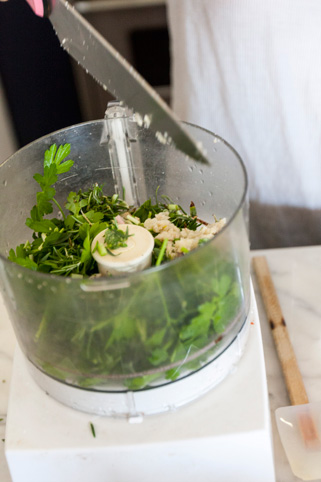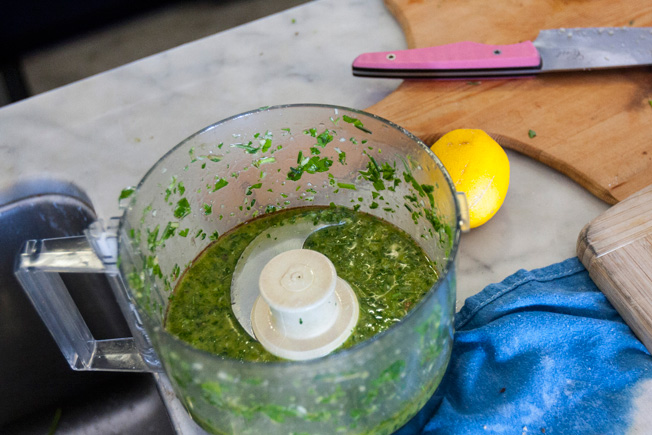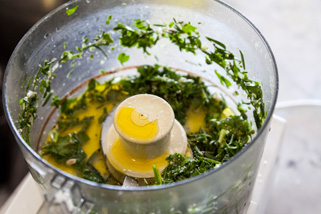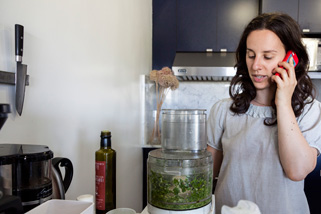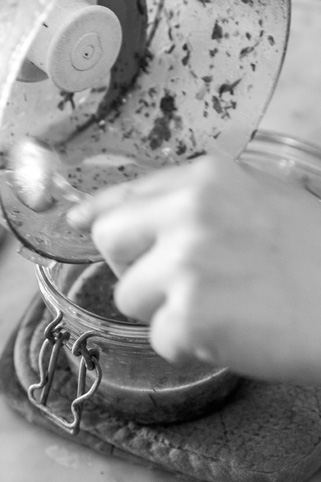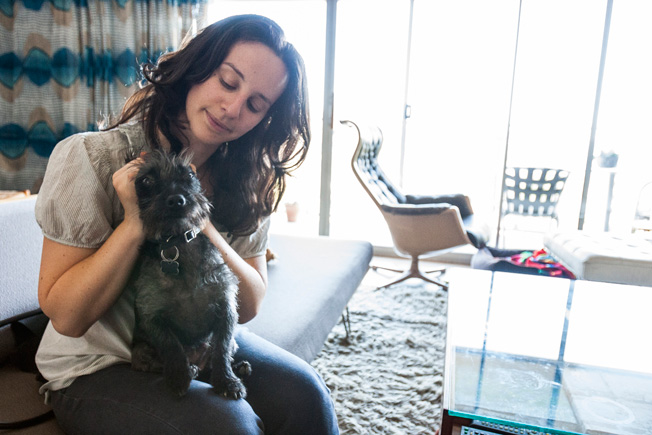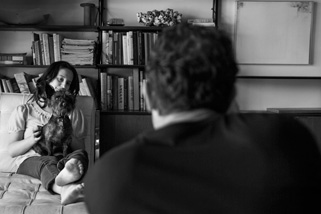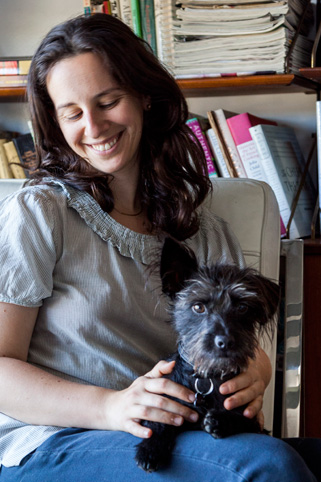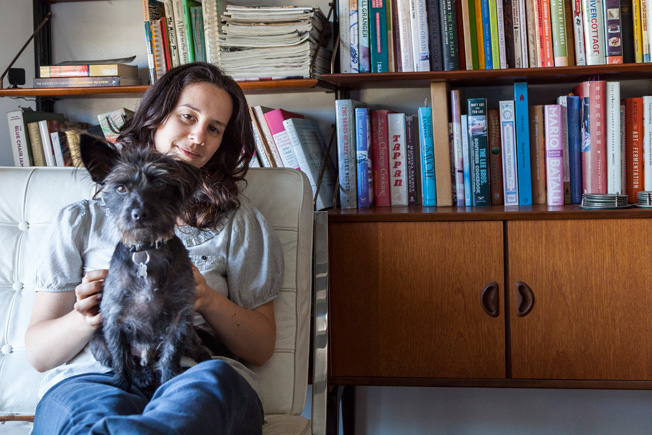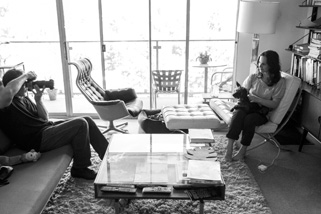 American Idol to Sqirl. How does that happen?
Well I was at Bacchanalia first, as a pastry chef. And then I moved to New York and thought how am I going to make this work? The food industry paid 10 dollars an hour, how do you survive? I went to college and graduate school but had no idea how to translate what I was cooking into a business.
So I went to graduate school at Georgetown. I did a masters in basically media theory, and it was perfect connection between television, digital media, and what I went to school for. Most of the people I went to school with work in hot digital agencies in New York. The trajectory was there. That's how that happens. And then I moved back here and I was with Idol for 4 years, all the while I was missing food and that connection to food. So I started baking at night. I would go to Village Bakery and bake their bread, then I'd get out at 8, sleep for 2 hours, and then go to work.
Wow. That can only last so long.
That can only last so long, and now I'm here. 
Idol was in the background.
Idol's a distant memory.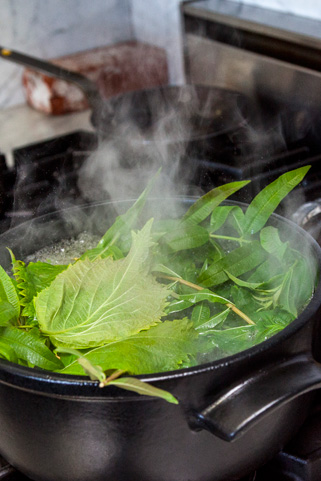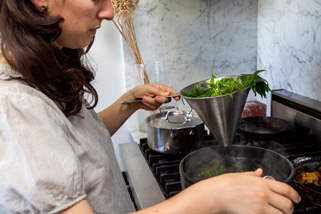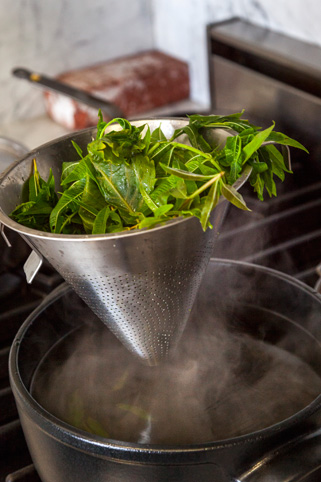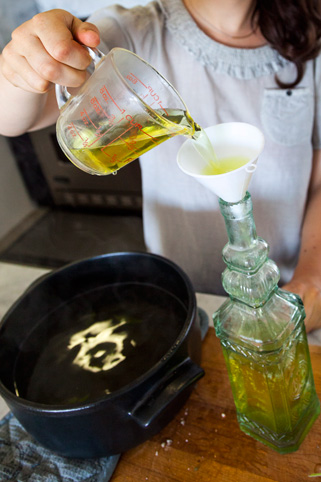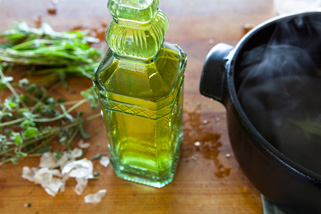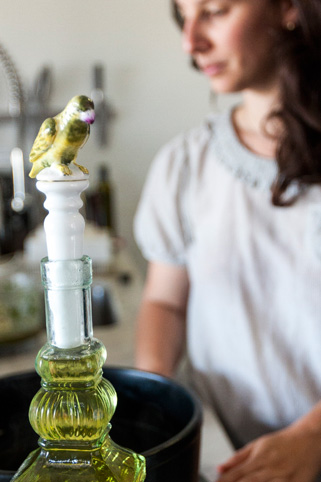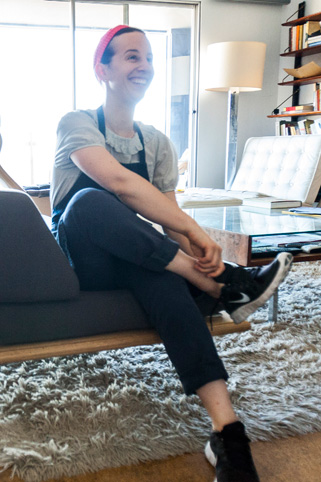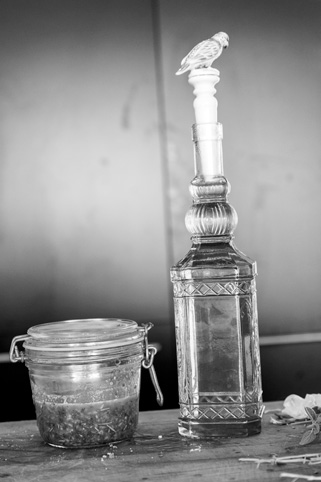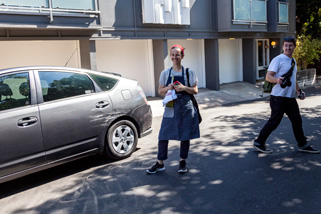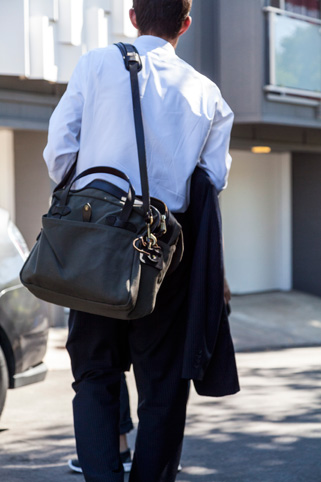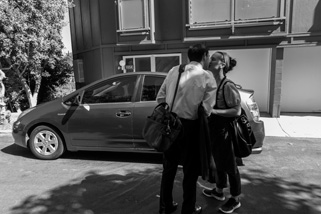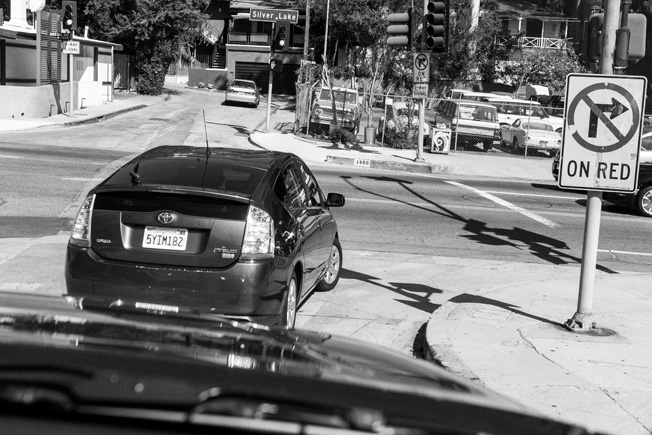 the recipe:
Lemon verbena & mint tea
½ c. fresh picked mint
¼ c. fresh picked lemon verbena
16 oz. hot water
Steep the herbs in 16oz of hot water for 3 minutes.
Serve immediately if desired hot. If desired cold—pour into a heat resistant glass bottle and place into a fridge until cool & serve.
Roast chicken salad
2 c. of lettuce
1 tbsp. finely julienned chives
½ c. roasted chicken
2 tbsp. herb dressing (recipe below)
2 carrots (Scarlett Nantes preferred – colored) sliced thinly with a peeler
2 tbsp. watermelon cukes (or shaved cucumbers if these are out of season)
Salt, pepper, fresh lemon (juice) to taste
¼ c. chicken skin, crumbled (recipe below)
1 soft boiled egg
For soft boiled egg: Bring egg in a pot to a boil, turn water down to a simmer and cook for 5 minutes. Remove w/ a slotted spoon and place into an ice bath. Remove shell carefully, and place into cold water until ready to use.
Mix everything – minus the egg & chicken skin – to taste. Finish with these two ingredients as well as a bit of chive and finishing salt.
Roast chicken & skin
One 3–4 lb. chicken
Kosher (course) sea salt
Fresh cracked pepper
Sprigs of fresh thyme, rosemary
1 whole lemon
Best to start this in the morning: Season chicken's skin and a bit of the cavity with 3/4t kosher salt per # of chicken and pepper liberally. Place on a plate, stuff the interior with a lemon cut in two, thyme/rosemary & cover loosely. Put the plate in the fridge to "dry brine" for 5-8 hours.
Take the plate out of the fridge, pat with paper towel to 'dry' and heat the oven at 475 (broil). Take a large 10 – 12" skillet, preheat over medium-high heat and place the chicken into the skillet when it is piping hot. You should hear the sound of a sear.
Place into the center of the oven for 20 minutes. The skin should look brownish and at this point, baste the bird. 30 minutes in, turn the bird breast side down and roast for 10 minutes, turning the pan from front to back as well. Depending on size, flip the bird back over to continue crisping the entire skin. Total cooking time will be between 45 minutes and an hour – whenever the internal temperature of the chicken reaches 165°.
Take chicken out of the oven and let it rest. When cool, pick chicken, conserving the meat and keeping the skin separate. Fry skin in 350° GMO-free canola oil, placing onto paper towel when crisp.
Dressing
3 cloves of garlic
Salt
3 tbsp. chopped rosemary
3 tbsp. chopped tarragon
1 tbsp. chopped thyme
¼ c. chopped parsley
2 lemons (zest and juice)
Chop garlic finely, add salt, and mix with the back of your knife, until it is a smooth paste. You will slowly add more salt, until it's enough to draw liquid out of the garlic and create a paste.
In a Cuisinart, drop the herbs and garlic paste in and chop. Then, keep the motor running, add zest and juice from two lemons and slowly whiz in enough olive oil for a dressing like consistency. Add salt, pepper and any more acid to taste.